Posted by Skinsider Team on 7th Feb 2022
​Baby Skincare Basics: Top Tips for Protecting Baby's Skin
Baby skincare is a real deal because despite having perfect skin once they are born, babies' skin is very gentle and can be easily compromised. Skin rashes, dry patches and more severe dermatitis are something you should be mindful of while taking care of your baby.
Kids do not come with a manual but thankfully, there are simple basics that are easy to follow.
Here are the top tips you can use to keep your baby's skin healthy and smooth.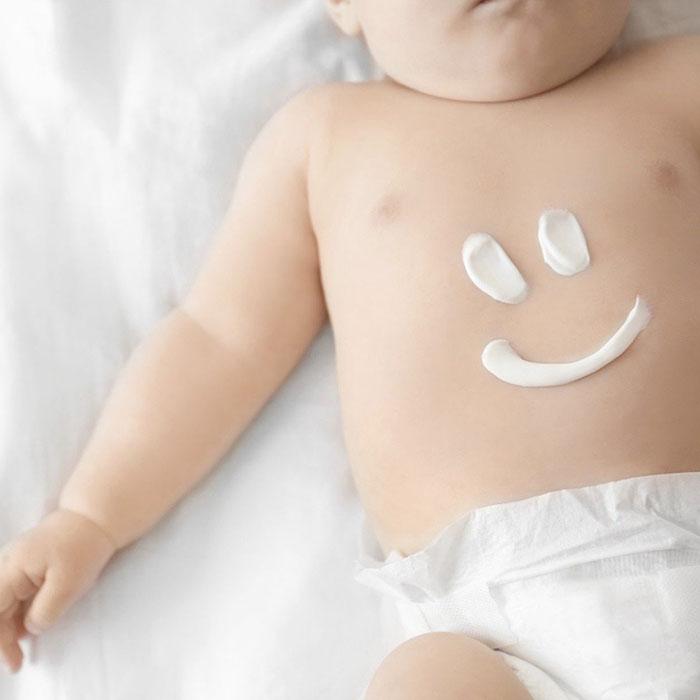 Skincare Products- what to avoid?
You are probably checking the ingredients list of each skincare product you buy to ensure it does not contain any components that caused you skin issues in the past. This is even more important when shopping for baby skincare.
We highly recommend using skincare products made specifically for babies. Why? Because they take into consideration the fragile skin of your baby. They are usually fragrance-free, do not possess any antibacterial properties that could be too harsh until your child is a toddler.
When using a new product, do a patch test and check if your baby's skin reacts in any negative way. Also, be mindful of your child's reaction to a product in a long run as they still can develop intolerance to a product.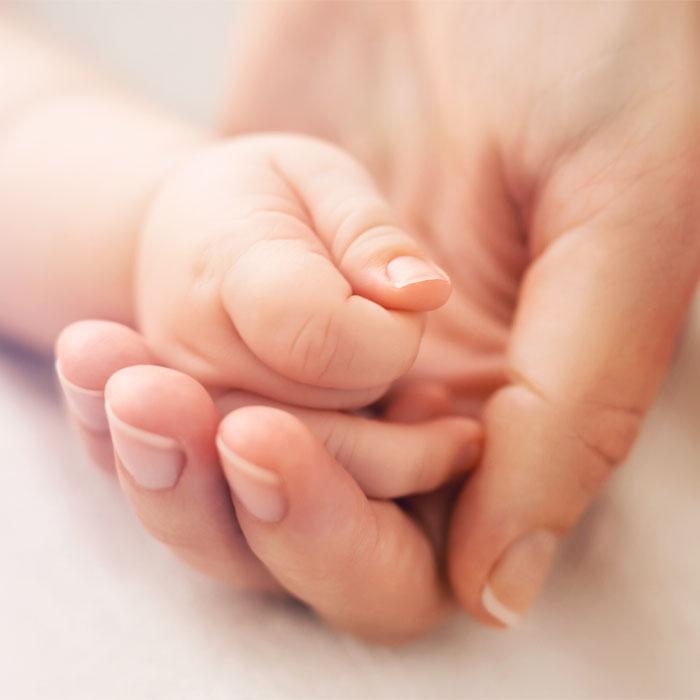 When to start using baby skincare?
As suggested by Royal Berkshire NHS Foundation Trust : " Early skin exposure (before 2-4 weeks) to some products may result in allergic reactions or eczema so we recommend using plain water for cleansing your baby, i.e. no soap or baby bath. After a few weeks, the skin will have developed its naturally protective barrier so (if needed) you can then introduce an emollient based cream on any dry skin, which will not dry out the skin but will give some protection. Any product introduced should be used sparingly and should be free from alcohol, colour, and perfume. In addition, it is recommended that "for premature babies, skin products are avoided for 6-8 weeks as the skin's protective barrier takes longer to mature."
Dry skin
It is important to keep your newborn's skin moisturized, too, so always have a supply of lotions and creams around. They will keep your toddler's or kid's skin soft and protect it from developing dry patches or cracking skin. As mentioned earlier no products are recommended before the fourth week or eighth week for premature babies.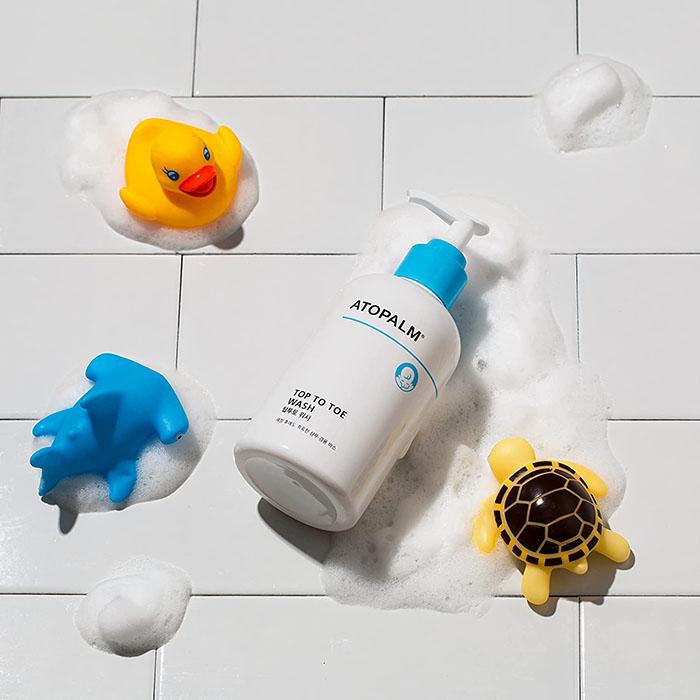 Bath time
Stick to best practices for infant bathing.
The NHS recommends the following basic tips for bath time:
It is best not to bathe your baby straight after a feed or when they are hungry or tired. Make sure the room you are bathing them in is warm.
The water should be warm, not hot.
Plain water is best for your baby's skin in the first month.
Keep your baby's head clear of the water.
Never leave your baby alone in the bath, not even for a second.
Lift your baby out and pat them dry, paying special attention to the creases in their skin.
This is a wonderful time to massage your baby. Massage can help them relax and sleep. Avoid using any oils or lotions until your baby is at least a month old.
You can read more recommendations here.
Avoid contact dermatitis triggers
Contact dermatitis is an allergic reaction to a specific item or ingredient. Its symptoms include redness and swelling or dry, cracked, and flaky skin.
Among the most common irritants and allergens that may cause contact dermatitis are saliva, urine, soaps or detergents, dyes, perfumes, and latex.
If you cannot determine what caused the reaction, you should talk to your child's doctor.
Treatment often involves using unscented and dye-free moisturizers. However, these should be always consulted with your baby's paediatrician.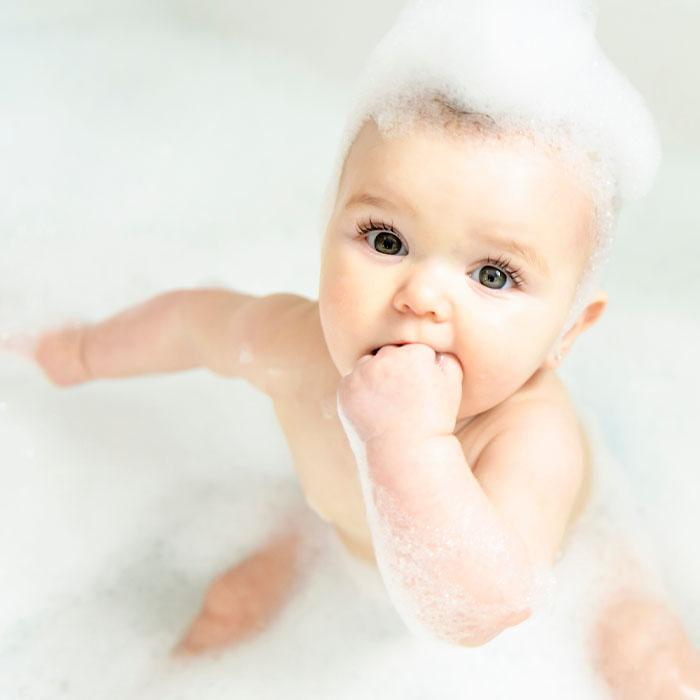 Keep your baby out of the sun
You should limit your baby's time in the sun as much as possible. When you do take them outside, try to keep their skin out of the sun, even in the winter. NHS recommends taking extra care to protect babies and children. Their skin is very fragile and still developing compared to adult skin, and damage caused by repeated exposure to sunlight could lead to skin cancer developing in later life.
Children aged under 6 months should be kept out of direct strong sunlight.
From March to October in the UK, children should:
cover up with suitable clothing
spend time in the shade, particularly from 11 am to 3 pm
wear at least SPF30 sunscreen
Apply sunscreen to areas not protected by clothing, such as the face, ears, feet, and backs of hands. It is also important to keep your baby hydrated with breastmilk or formula if you are spending more than few minutes outside.
Summary
The skin is the largest organ on your baby's body, so it is important to look after its health.
Remember to keep your baby's skin clean, dry, and out of the sun. It is also important to not overdo it with moisturizers or other skin products, which can sometimes make skin problems worse.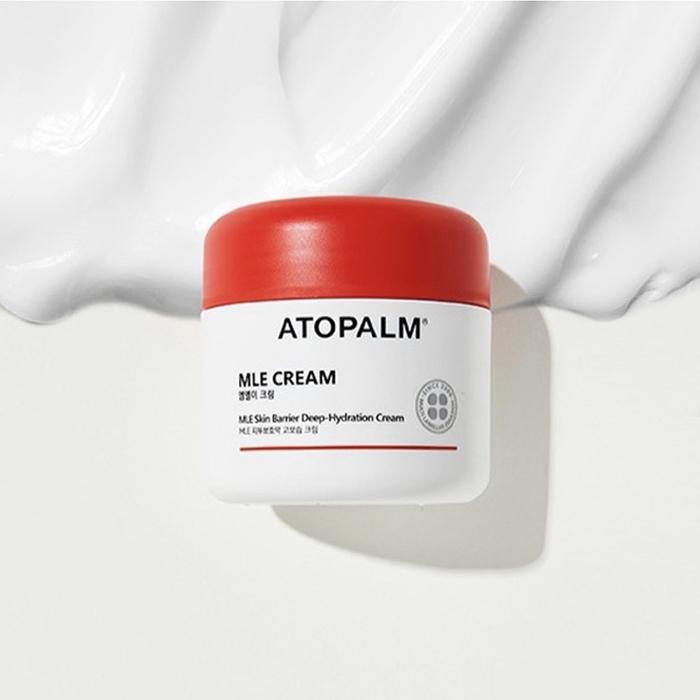 Baby skincare products
We are proud to launch ATOPALM, as per Korea Brand Power Index [K-BPI] the number one brand in South Korea specialising in treating sensitive skin. These are not empty words. This is a huge accomplishment especially that this tittle holds for fifteen consecutive years.
What is Korea Brand Power Index [K-BPI? It is an index that measures the brand power of products and services of each industry group representing Korea's consumer life.
The baby skincare line by Atopalm is a top choice of Korean families. The ATOPALM MLE Baby Line is also perfect for all skin types and ages, so everyone in the family can use it, with no need to buy additional products. This bonus makes the line wallet-friendly.
Dr Raymond Park is a researcher and a father. He launched the MLE formula after successfully using it to treat his infant son's aggravated case of atopic dermatitis.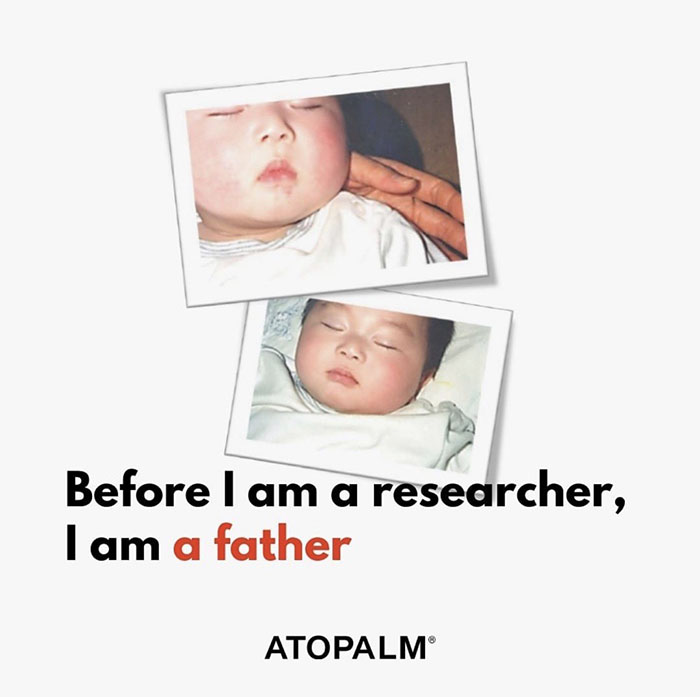 What makes ATOPALM a family brand?
The products include nature-derived ingredients such as Centella Asiatica famous for skin soothing-properties, grapeseed oil, sunflower seed oil and Madecassoside to nourish skin and promote healthy cell renewal.
The MLE skin barrier formula with Ceramide-9S ™ provides a protective layer to help relieve irritated skin. With Hyaluronic Acid and bamboo-derived water it provides hydration and helps calm redness.
The formula from the Korean skincare brand is also like the pH balance of healthy skin (4.0~6.0). Why is it so important?
For sensitive skin, it is important to use mild acidic products that maintain a healthy pH balance of the skin!
Are you ready to discover Atopalm. Explore the best Koran baby skincare brand here.