Posted by Skinsider Team on 8th Mar 2023
​Empower Your Skin: Celebrate International Women's Day with K-beauty
International Women's Day is a day to celebrate women's achievements and to raise awareness about gender equality. In the world of beauty and skincare, women play a crucial role as the primary consumers of these products. However, skincare is not just about beauty but also about taking care of our skin's health.
Celebrate International Women's Day with these must-know skincare tips. Learn about the best ingredients, routines, and products to help you achieve healthy, glowing skin. Discover the power of self-care and pampering for women of all ages and skin types.
Skincare Tips for Busy Women: How to Achieve a Healthy and Radiant Complexion
Women's skin is unique, and it goes through different changes throughout their lives, from puberty to menopause. Hormonal changes, stress, and environmental factors can affect the skin's health and appearance. Therefore, it is essential to have a skincare routine that suits your skin's needs.
A basic skincare routine should consist of cleansing, toning, moisturizing, and sun protection. Cleansing helps to remove dirt, oil, and makeup, while toning helps to balance the skin's pH and prepares it for the next steps. Moisturizing helps to hydrate and protect the skin, while sun protection helps to prevent sun damage and premature aging.
However, not all women's skin is the same. Some have dry skin, while others have oily or combination skin. Some have sensitive skin, while others have acne-prone skin. Therefore, it is crucial to choose skincare products that suit your skin's needs.
Natural and organic skincare products are becoming more popular as they are free from harmful chemicals and are gentle on the skin. These products are made from natural ingredients such as plant extracts, essential oils, and vitamins.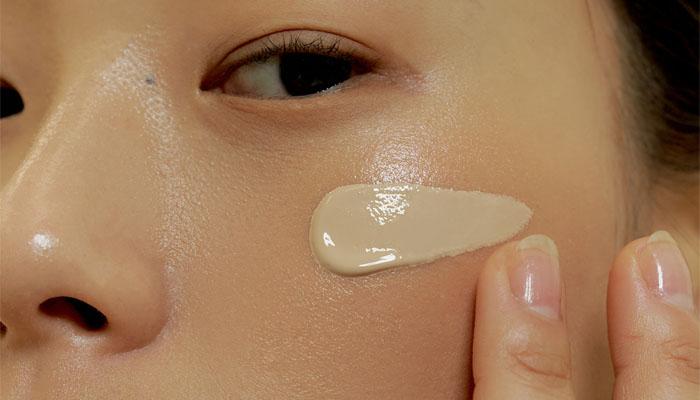 Makeup tips for Busy Women: how to add a colour and achieve minimalistic, natural makeup
In addition to skincare, K-beauty has also made waves in the makeup industry. Korean makeup is known for its natural and dewy finish, focusing on enhancing natural beauty rather than creating a heavily made-up look. Many Korean makeup products also incorporate skincare ingredients, such as snail mucin or green tea extract, to provide nourishment and hydration while wearing makeup. Korean makeup trends, such as gradient lips and straight eyebrows, have become popular worldwide. By incorporating both K-beauty skincare and makeup into your routine, you can achieve a healthy and glowing complexion that celebrates your natural beauty.
Heimish Bulgarian Rose Tone-up Sunscreen SPF50

Experience the perfect balance of UV protection and tone-up cream with Heimish Bulgarian Rose Tone-up Sunscreen SPF50. Its lightweight sun milk formula offers smooth and easy application, leaving a soft natural light and a healthy skin expression. The beautiful pink rose colour suits all skin tones and enhances your complexion with a natural one-tone brightening effect. Shop here
Klairs Illuminating Supple Blemish Cream

The secret to naturally glowing and blemish-free skin! This lightweight, hydrating cream is packed with nourishing ingredients that provide coverage and care for your skin all day long. Say goodbye to dull, tired-looking skin and hello to a radiant, illuminated complexion! Shop here.
Purito Cica Clearing BB Cream

Get ready to experience the ultimate skin-perfecting solution with Purito Cica Clearing BB Cream! This multi-tasking BB cream is infused with powerful centella asiatica extracts and provide flawless coverage while treating your skin. It's perfect for sensitive skin and helps to soothe, hydrate, and protect your skin from harmful UV rays. Say goodbye to dull and tired skin, and hello to a radiant, youthful glow! Shop here.
Etude House Fixing Tint Bar

Your new go-to for long-lasting, vivid lip color. This unique lip tint glides on smoothly, delivering bold color with a lightweight, non-sticky finish. Perfect for all-day wear, the Fixing Tint Bar stays put through meals and drinks, ensuring your lips stay gorgeous no matter where the day takes you. Shop here
Etude House Fixing Tint

Get long-lasting, vibrant lips with Etude House Fixing Tint - the perfect combination of a lip stain and a lip balm. The smudge-proof, waterproof formula delivers a rich and intense color that lasts for hours, while the moisturizing balm keeps your lips soft and supple. Available in a variety of shades to match any mood or occasion. Say goodbye to touch-ups and hello to flawless, luscious lips! Shop here.
Taking care of your skin is essential, not just for beauty but also for your overall health. As we celebrate International Women's Day, let us take a moment to appreciate the beauty and uniqueness of women's skin and commit to taking care of it.