Posted by Skinsider Team on 1st Jun 2023
​Mineral vs Chemical Sunscreens: Which to Choose & Top Korean Sun Care Picks
Protecting your skin from the sun's harmful rays is one of the most important things you can do for your skin's health. Sunscreens are an essential tool in this process, but with so many options available, it can be difficult to know which type of sunscreen to choose. Two common types of sunscreen are mineral and chemical sunscreens. In this article, we will explain the differences between these two types of sunscreens.
Mineral vs Chemical Sunscreen: Which One is Right for You? Discover the Pros and Cons and Get Korean Sun Cream Recommendations.
The key to safeguarding your skin is to discover a formula that is suitable for your skin type. It may take some trial and error to find a product that suits you, which is why it's beneficial to have an understanding of the various sunscreen ingredients - their characteristics, functions, and sensations.
What are Mineral Sunscreens?
Mineral sunscreens, also known as physical sunscreens can contain only two mineral sunscreen ingredients: titanium dioxide and zinc oxide. They work in the skin's uppermost layers to both absorb and (to a lesser extent) deflect and scatter the sun's harmful rays. 95% of the UV rays are absorbed and turned into heat, while the rest 5% is being reflected or scattered back.
Pros of Mineral Sunscreens
One of the advantages of mineral sunscreens is that they are gentle on the skin, making them an excellent choice for those with sensitive skin. They also tend to have a longer shelf life than chemical sunscreens since they are not as prone to breaking down over time. Additionally, mineral sunscreens work immediately upon application, making them a good choice for those who need instant protection.
Cons of Mineral Sunscreens
One of the main drawbacks of mineral sunscreens is that they can leave a white cast on the skin, which can be especially noticeable on darker skin tones. They also may be thicker and harder to spread than chemical sunscreens.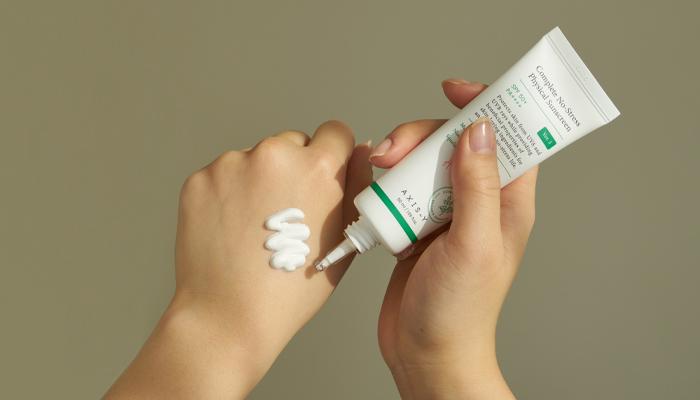 Korean mineral sunscreen
Our top choice is a Korean mineral sunscreen AXIS-Y Complete No-Stress Physical Sunscreen. This innovative sunscreen provides unrivalled protection while keeping your skin cool, calm, and collected. With its advanced formula and non-irritating ingredients, it shields you from UVA and UVB rays without causing any stress or discomfort.It is very lightweight and can be applied easily on the skin. Also, the risk of a white cast is lower.
Another fantastic solution is SKIN1004 Madagascar Centella Air-Fit Suncream Plus, your ultimate solution for sun protection and skin brightening! This non-nano physical sunscreen not only effectively blocks harmful UV rays, but also works wonders in enhancing your skin's radiance. Say goodbye to heavy, white-casted sunscreens because this lightweight formula is perfect for year-round use.
What are Chemical Sunscreens?
Chemical sunscreens, also known as organic sunscreens, contain active ingredients such as avobenzone, oxybenzone, and octinoxate. These ingredients work by absorbing the sun's rays and converting them into heat, which is then released from the skin.
Chemical UV Filters: Oxybenzone, Avobenzone, Octisalate, Octocrylene, Homosalate, Octinoxate, Tinosorb S, Uvinul A plus, E thylhexyl, Methyl Methacrylate Crosspolymer, Butylene Glycol, and many more.
Pros of Chemical Sunscreens
Begin to work immediately on application but must be absorbed to be most effective and to ensure they don't wipe off on clothing. Chemical sunscreens tend to be thinner and easier to spread than mineral sunscreens, making them more suitable for daily use. They also tend to be more water-resistant than mineral sunscreens, making them an excellent choice for outdoor activities.
Cons of Chemical Sunscreens/ Synthetic
One of the main drawbacks of chemical sunscreens is that they can cause irritation and allergic reactions in some people with very sensitive skin. They also tend to break down more quickly than mineral sunscreens, meaning they need to be reapplied more frequently.
Which is the Best: mineral or chemical sun cream?
There is no clear-cut answer as to which type of sunscreen is best, as both mineral and chemical sunscreens have their advantages and disadvantages. The choice ultimately comes down to personal preference and skin type. Those with sensitive skin may prefer mineral sunscreens, while those who prefer a more lightweight, easy-to-apply formula may prefer chemical sunscreens.
What is a hybrid sunscreen?
Hybrid sun creams, also known as combination sunscreens, have become increasingly popular in recent years. These sunscreens combine the benefits of chemical and physical sunscreens to provide optimal protection against harmful UV rays. Chemical sunscreens work by absorbing UV rays and converting them into heat, while physical sunscreens reflect the UV rays away from the skin. By combining these two types of sunscreen, hybrid sunscreens offer broad-spectrum protection against both UVA and UVB rays. In addition, hybrid sunscreens often contain antioxidants and other skin-nourishing ingredients that offer added benefits such as anti-aging and hydration. Overall, using a hybrid sunscreen can provide the best of both worlds in terms of protection and skin care.
Korean Hybrid Sun Creams
Dr. Ceuracle Pro-Balance Biotics Clear Up Sun is a sunscreen that offers broad-spectrum SPF 50+ protection. It is designed for oily and blemish-prone skin, combining sun protection with acne care. With probiotics and natural extracts, it helps balance the skin's microbiome, control sebum, and soothe inflammation
Jumiso Waterfull Hyaluronic Sunscreen is a hydrating and lightweight sunscreen with broad-spectrum SPF 50+. It contains hyaluronic acid for moisture retention and leaves a smooth finish. Suitable for all skin types, it offers both sun protection and hydration.
PURITO Daily Go-To Sunscreen is formulated with gentle, natural ingredients such as centella asiatica extract and niacinamide, which help soothe and brighten the skin while providing essential hydration. With its reliable sun protection and skin-nurturing properties, this sunscreen has gained a loyal following among skincare enthusiasts worldwide.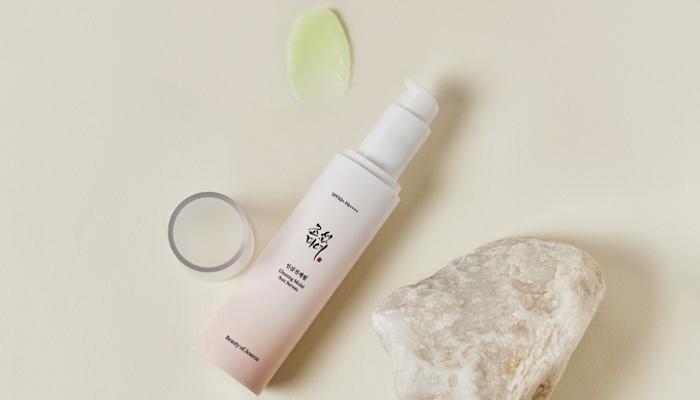 Which Korean Skincare SPF products from Skinsider offer are the best for my skin?
Recommendations for Korean Chemical Sun Creams
Beauty of Joseon Ginseng Moist Sun Serum is the perfect fusion of sun protection and skincare. This innovative serum combines ginseng's nourishing power with a lightweight, surfactant-free formula for easy absorption, leaving your skin refreshed, moisturized, and free from makeup smudging or white cast.
Missha All Around Safe Block Aqua Sun Gel, This lightweight, hydrating sunscreen contains both mineral and chemical filters for broad-spectrum protection. It is water-resistant for up to 80 minutes and leaves no white cast.
COSRX Aloe Soothing Sun Cream is a mineral sunscreen contains aloe vera extract, which helps soothe and hydrate the skin. It is also free of artificial fragrances and essential oils, making it a good choice for those with sensitive skin.
By Wishtrend UV Defence Moist Cream is an spf 50+ PA++++ sunscreen that uses chemical filters. Formulated with a blend of powerful ingredients, it creates a barrier against environmental stressors, preventing premature aging and damage caused by sun exposure. The lightweight, non-greasy texture absorbs quickly, leaving a smooth and radiant finish.
Klairs All-day Airy Sunscreen SPF50+ PA++++. This fragrance-free, skin-friendly, and silky-smooth SPF offers broad spectrum protection for all skin types, making it the perfect companion for your daily skincare routine.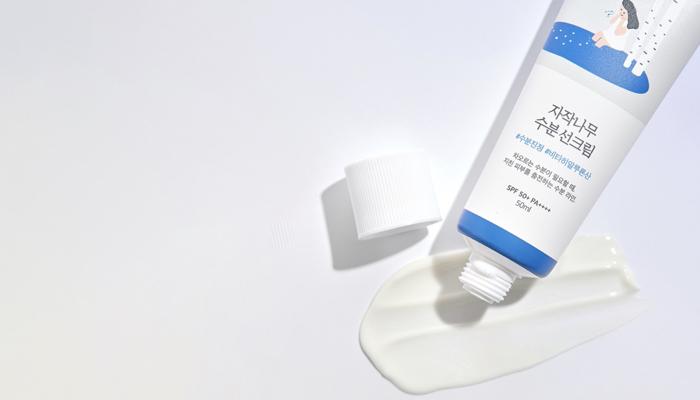 Round Lab Birch Juice Moisturizing Sun Cream not only shields your skin from harmful UV rays, but also provides intense hydration for a nourished and healthy complexion. Enriched with the natural goodness of birch sap, it replenishes moisture levels and enhances your skin's natural barrier, keeping it supple and radiant throughout the day.
No matter which sun cream you decide to use, it is essential to apply it throughout the year. Even if you believe that the sun will not harm your skin, exposure to daylight - even on overcast days - can lead to skin aging and heighten the chance of developing skin cancer. It may sound alarming, but it's a fact that the sun's UVA rays can penetrate through windows, causing harm to your skin without you even realizing it.
Whether you prefer mineral or chemical sunscreens, there are many options available to suit your needs. Always remember to apply sunscreen generously and frequently, especially when spending extended periods outdoors.