Posted by Skinsider Team on 29th May 2023
Protect Your Skin Without Tears: Best Sunscreen Hacks to Avoid Eye Sting
Is sun cream burning your eyes? Applying sunscreen can sometimes come with an unwanted side effect – stinging or watery eyes. It's a common issue that many people experience, but luckily there are ways to avoid it. Discover those with us and Korean sun creams that will be great for you.
Why Does Sun Cream Sting Your Eyes?
The thinnest skin on the body, measuring approximately 0.5 mm thick, is located around the eyes. Unfortunately, this area is also prone to non-melanoma skin cancers caused by exposure to sunlight, particularly basal cell carcinomas.
When sunscreen is applied too close to the eye area, the ingredients can cause irritation and stinging. The culprit behind this discomfort is often the active ingredients found in sunscreens that can easily migrate from the face to the eye area, causing irritation and stinging.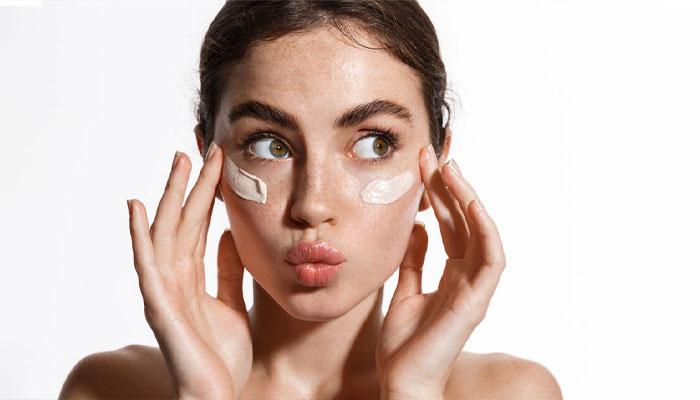 Tricks to Avoid Sun Cream Sting
Many people simply forget to apply sunscreen around the eyes or avoid applying a sun cream to reduce the risk of getting watery eyes or stinging. However, this is not a good solution.
Here are our top tricks:
Trick #1 Apply sunscreen carefully
Avoid applying sunscreen too close to the eye area. Instead, apply it generously to the forehead, cheeks, nose, and chin, and then use a gentle touch to blend it out towards the edges of the face.
Trick #2 Use a mineral-based sunscreen
Mineral-based sunscreens, such as zinc oxide and titanium dioxide, are less likely to cause stinging than chemical sunscreens. They form a physical barrier on the skin that reflects the sun's rays, providing protection without irritation.
SKIN1004 Madagascar Centella Air-Fit Suncream Plus is a non-nano physical sunscreen not only provides robust UV ray defense but also works wonders in brightening your skin. Say goodbye to heavy, white-cast sunscreens because this lightweight formula is a dream to wear all year round. Infused with premium extracts from Centella Asiatica sourced from Madagascar, it goes beyond sun protection to soothe your skin.
AXIS-Y Complete No-Stress Physical Sunscreen, is a mineral Korean sun cream infused with Mugwort, this sunscreen features 2% Niacinamide and Squalane that work together to protect your skin from harmful UVA and UVB rays and is bursting with skin-loving ingredients.
Trick #3 Wear sunglasses
Wearing sunglasses not only protects your eyes from the sun's harmful UV rays but also acts as a shield against sunscreen irritation.
Trick #4 Use sunscreen designed for sensitive skin
Choose a sunscreen specifically formulated for sensitive skin: Sunscreens formulated for sensitive skin are often free of fragrance and other potentially irritating ingredients.
Check:
Tocobo Bio Watery Sun Cream SPF50+ PA++++
SKIN1004 Madagascar Centella Hyalu-Cica Water-Fit Sun Serum - 50ml
Mary & May CICA Soothing Sun Cream SPF50+ PA++++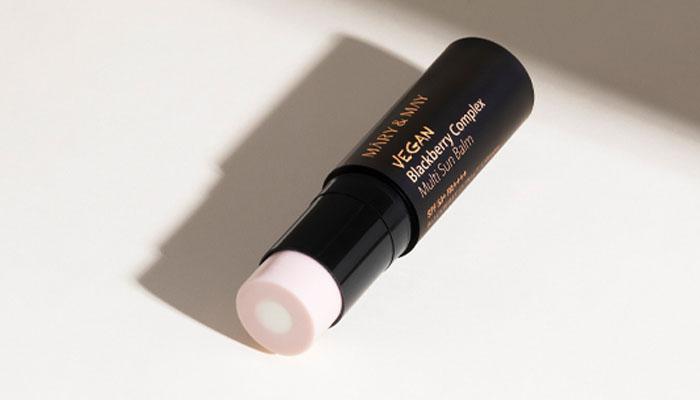 Trick #5 Use sun stick
Another way to avoid eye sting from sunscreen is to use a sun stick. Sun sticks are a convenient and easy-to-use option that allows you to apply sunscreen precisely where you need it without getting it too close to your eyes. Sun sticks come in a small, compact size that makes them perfect for on-the-go use. When using a sun stick, apply it to the areas around your eyes first, such as the tops of your cheekbones and the bridge of your nose, and then blend it out towards the edges of your face. This technique can help minimize the risk of the sunscreen migrating towards your eyes.
It's essential to note that not all sun sticks are created equal. Look for a sun stick that is specifically formulated for sensitive skin, and check the SPF rating to ensure that it provides adequate protection from the sun.
At Skinsider we curated for you a fabulous Korean sun stick. Experience the ultimate all-in-one, anti-aging care with Mary&May Vegan Blackberry Complex Multi Sun Balm SPF50+ PA++++. This innovative sun balm offers a comprehensive solution for UV protection, brightening, and anti-wrinkle care, all conveniently packed into one sleek stick. Perfect for eye are, lips and more.
What SPF to Use?
The SPF (Sun Protection Factor) in your sunscreen indicates how long you can stay in the sun without burning. SPF 30 blocks around 97% of UVB rays, while SPF 50 blocks around 98%. However, no sunscreen can provide 100% protection from the sun's harmful rays.
While sun cream can sting your eyes, there are tricks to avoid it. And, as always, be sure to choose an SPF that suits your skin type and sun exposure habits. Stay protected and enjoy the sun safely!