Posted by Skinsider Team on 24th Jul 2023
​Summer Skincare Survival Guide: Korean Products for Air Conditioning and Poolside Protection
Prepare to conquer redness and acne with the dynamic duo of nature! Tea tree extract and centella asiatica are here to revolutionize your skincare routine. In this blog post, we'll explore their incredible benefits, uncover their unique qualities, and witness their unrivaled power in combating skin concerns. Say hello to a clearer, healthier complexion as we embark on a journey to unleash the true potential of these remarkable ingredients with Korean skincare products. Get ready to transform your skincare game!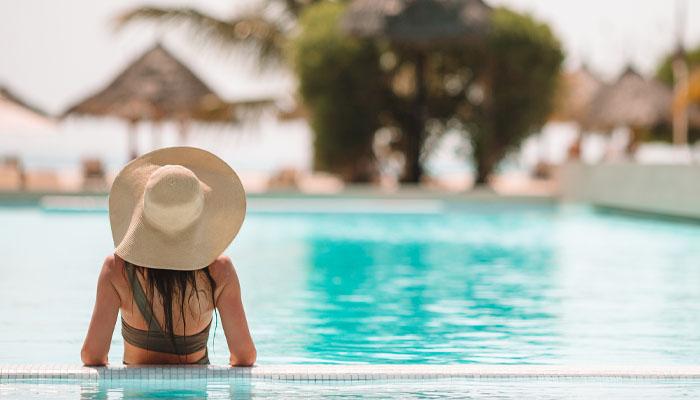 The Impact of Air Conditioning and Chlorinated Pools on Sensitive Skin
Air conditioning and chlorinated swimming pools are common summer features that provide relief from the heat but can have adverse effects on our skin. Air conditioning strips the air of moisture, leading to dryness and dehydration of the skin. On the other hand, chlorinated pools can disrupt the skin's natural pH balance, causing irritation, redness, and even exacerbating conditions like eczema and acne.
Protecting Your Skin with Korean Skincare Products
Moisturizing Mists
Combat the drying effects of air conditioning by incorporating a hydrating mist into your skincare routine. Korean brands offer refreshing mists infused with nourishing ingredients like aloe vera, green tea, and hyaluronic acid. These mists provide an instant burst of hydration, revitalizing your skin throughout the day.
Our Top Choices:
COSRX Balancium Comfort Ceramide Cream Mist
Barrier Creams
Shield your skin from the harsh effects of air conditioning by using a barrier cream. These creams create a protective layer on the skin, preventing moisture loss and locking in hydration. Look for products containing ceramide. These Korean creams strengthen the skin barrier and help maintain its natural moisture balance.
Our Top Choices:
Normal: Klairs Rich Moist Soothing Cream (80ml)
Combination to oily skin: Real Barrier Aqua Soothing Gel Cream
Sensitive skin: Real Barrier Cica Relief Cream (35g)
Dry skin: ATOPALM MLE Cream 65ml
Acne-prone skin: Rovectin Skin Essentials Cica Care Balm 40 ml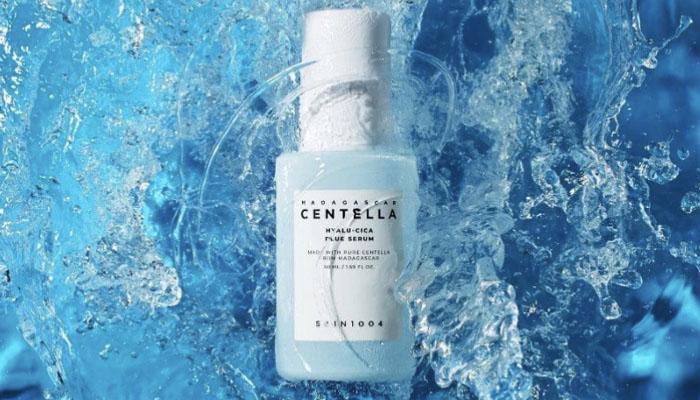 Hydrating Essences & Serums
Counteract the drying effects of both air conditioning and chlorinated pools with a nourishing serum. Korean brands such as Kaine, Mixsoon, COSRX and Mary&May offer serums packed with hydrating ingredients like hyaluronic acid and snail mucin. These serums deeply penetrate the skin, delivering intense hydration and restoring its natural suppleness.
Our top choices:
Restoring and Protecting the Skin after Chlorine Exposure:
After a dip in the pool, it's essential to restore and protect your skin from the effects of chlorine. Consider incorporating the following Korean skincare products into your routine:
Cleansing Water: Begin by removing chlorine residue with a gentle cleansing water. Brands like Lagom offer effective and soothing options that are gentle on sensitive skin.
Soothing Sheet Masks
Replenish your skin's moisture levels and soothe any irritation with a Korean sheet mask. Look for masks infused with ingredients like aloe vera, tea tree, and calendula.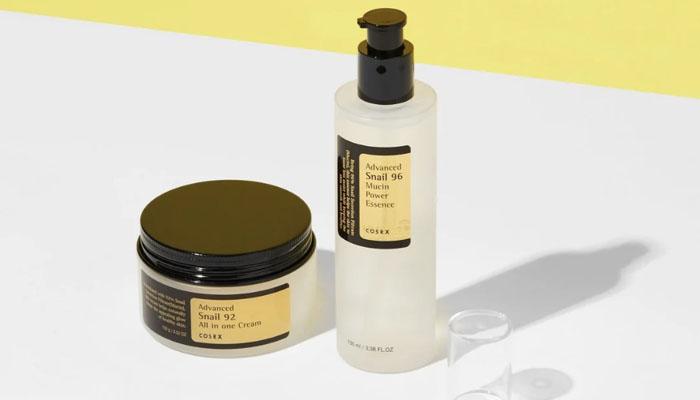 Repairing Creams
Follow up with a repairing cream to nourish and restore your skin's barrier. Look for products containing centella asiatica or snail mucin, which have soothing and healing properties. Korean brands such as Benton, Skin1004 and Mizon offer excellent options for repairing creams.
Top Choices:
Don't let air conditioning and poolside fun take a toll on your skin this summer. By incorporating Korean skincare products into your routine, you can protect and care for your skin effectively. Combat the drying effects of air conditioning with moisturizing mists, barrier creams, and hydrating serums. After exposure to chlorine, restore and protect your skin with cleansing water, soothing sheet masks, and repairing creams. Embrace the summer with confidence, knowing that your skin is well-protected and ready to glow!