Posted by Skinsider Team on 20th Oct 2022
Ingredients to Add to Your Fall Skincare Routine
The biggest myth about Autumn skincare is that switching to heavier creams will do the work. To ensure your skin is in shape for everything that the fall season can bring, you must focus on ingredients your skincare stash contains.
Fall Skincare Ingredients
With the right ingredients in your fall routine, you can keep your skin youthful and healthy. Here is your guide of top skincare ingredients to use this autumn.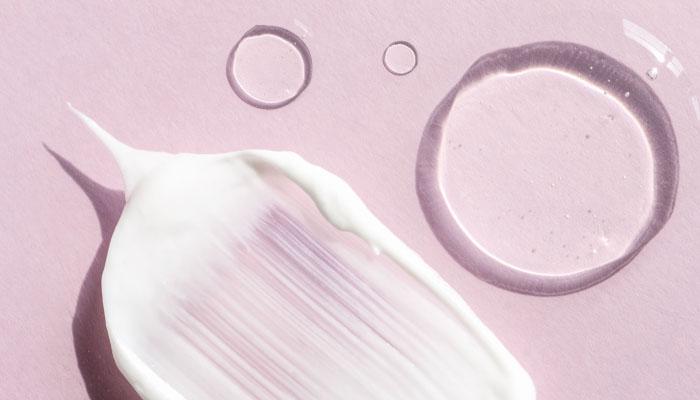 Vitamin C
Vitamin C is a potent antioxidant that is a science-backed and probably dermatologists & skincare lovers-favourite ingredient that help slow down skin ageing, prevent sun damage, and improve the appearance of wrinkles, dark spots, and even acne. Yes, vitamin C face serum is good for oily skin because of its antioxidant and anti-inflammatory properties.
To sum up Korean Vitamin C serums are legendary for a reason: They really work. Only 2 % of ascorbic acid in your serum or cream have an impact on your skin. The sweet spot for the concentration level is between 10 and 20 percent. Our main picks for autumn- winter season are:
- For the beginners or people with sensitive skin: Klairs Freshly Juiced Vitamin Drop. A lower concentration of ascorbic acid (5%) and Centella Asiatica reduce the risk of skin irritation.
- Laneige Radian-C Vitamin Spot Ampoule 10g with 17.6% pure vitamin C, Vitamin C Derivative and Niacinamide (Vitamin B3) for 3 times more powerful tone-up effects will leave you with a clear and brighter complexion.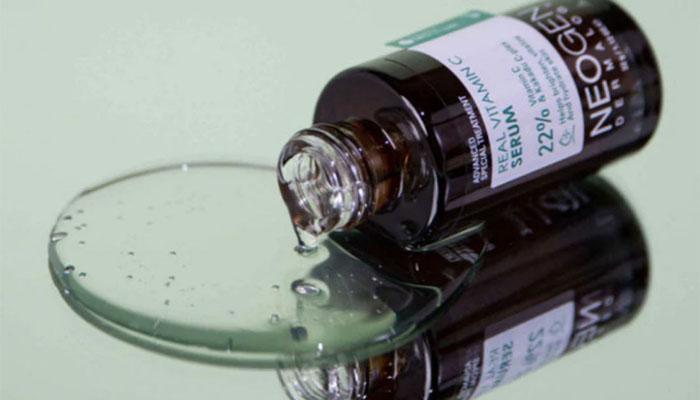 - Neogen Real Vita C Serum is enriched with 22% of Vitamin C Complex that contains Sodium Ascorbyl Phosphate (10%), Ferulic acid, Ascorbic acid and tocopheryl acetate. This serum will give you visible results in no time.
Say goodbye to dull and uneven skin tone.
Ceramides
Ceramides play crucial role in protecting the natural skin barrier and retaining moisture to shield the skin from the harsh fall and winter weather. It is especially important to keep the skin barrier strong to reduce further moisture loss. They are so important for your skin that we created a special skincare category for them.
Our top choices contain mists, creams, and ampoules:
- COSRX Balancium Comfort Ceramide Cream Mist is mild moisturizing care anytime, anywhere! Bursting in ceramides, it can be used over makeup for long-lasting, radiant skin.
You can easily replace it with a fabulous Laneige Cream Skin Refiner.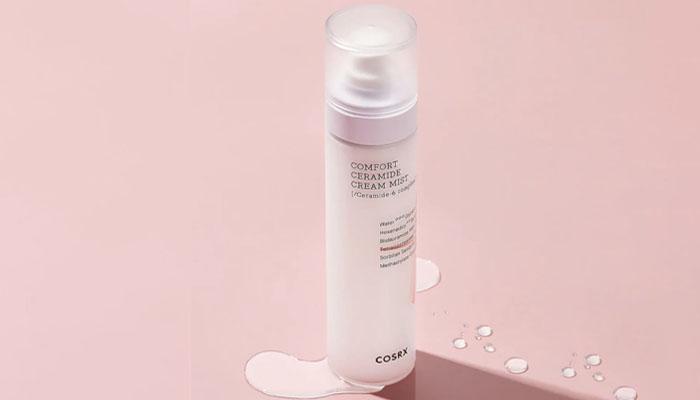 - Real Barrier Extreme Cream Ampoule has a milky texture bursting with a multitude of barrier strengthening ingredients. It helps smooth and manage rough and flaky skin caused by excessive dryness. Keep an eye on Real Barrier products as they are professional line for dry and compromised skin.
- COSRX Balancium Comfort Ceramide Cream lightweight yet rich moisturizer calms, soothes, and strengthens your skin without a cloggy oily feeling.
- Urang Rose Ceramide Cream is a blend of soothing rose water, nourishing rose flower oil and skin protecting ceramides. It delivers long-lasting moisture and hydration for all skin types. Vegan- friendly and luxurious cream will keep your skin firmer and looking youthful.
Niacinamide
Vitamin B3, aka Niacinamide is a skincare ingredient with many benefits. From healing acne and eczema to treating hyperpigmentation and dark circles, this fabulous and renowned skincare ingredient should be in your routine all year round.
Our top choices for this autumn are:
- Tiam Vita B3 Source is a high-performing brightening serum that improves the overall skin texture and tone while reducing signs of ageing and fade pigmentation is packed with 10% of niacinamide.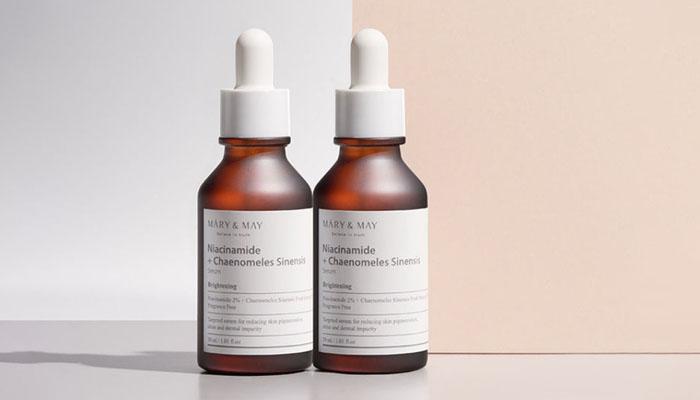 - MARY & MAY Niacinamide + Chaenomeles Sinensis Serum contains 2% Niacinamide to lighten skin and 93% Chaenomeles Sinensis Fruit Extract that is rich in Vitamin C and Flavonoids for smooth and radiant skin appearance.
- Rovectin Skin Essentials Barrier Repair Aqua Concentrate 60 ml bursting with niacinamide, it acts as a brightening factor by evening the skin tone and reducing hyper pigmentation of blemishes. Nelumbo Nucifera flower extract is full of vitamin C, B complex, antioxidants, and nourishes and brightens the skin.
Hyaluronic Acid
Hyaluronic Acid is probably the most recognisable skincare ingredient that helps retain moisture and keep the skin plumper.
You can find hyaluronic in almost every skincare product, from cleansers and toners to moisturizers and sun creams. Products filled with hyaluronic acid will help you keep your skin hydrated and youthful appearance.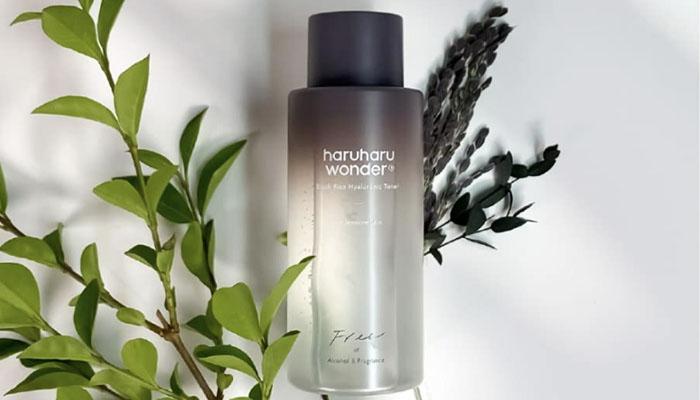 Our top picks:
- Haruharu Black Rice Hyaluronic Toner for Sensitive Skin is a light, hydrating, and refreshing toner that will keep your skin calm.
- SKIN1004 Madagascar Centella Hyalu-Cica Blue Serum is a highly hydrating serum that also soothes and brightens the skin. Infused with five types of hyaluronic acid and cica from Madagascar, this serum is perfect for all skin types. In addition, nano-sized ceramides prevent moisture from evaporating, while niacinamide and adenosine deliver brightening and anti-ageing effects.
Why hyaluronic acid does not work for your skin?
We received these questions very frequently. Hyaluronic acid may not work for you if you do not seal it with the right ingredients. For example, if you apply hyaluronic acid serum, do nt forget to seal it with a face cream to lock the serum in your skin, e.g., Ceramide cream. Need an inspiration? We have some fabulous Korean face creams for you.
The secret ingredients combo: Niacinamide + ceramides
Fall is a perfect time to switch to a moisturizer containing niacinamide and ceramides. Such a face cream will minimize water loss and reduce dryness and irritation thanks to niacinamide and keep your skin barrier strong thanks to ceramides. Try:
- Beauty of Joseon Dynasty Cream that is filled with niacinamide, ceramides and squalene. The Korean face cream has anti-ageing and nourishing properties.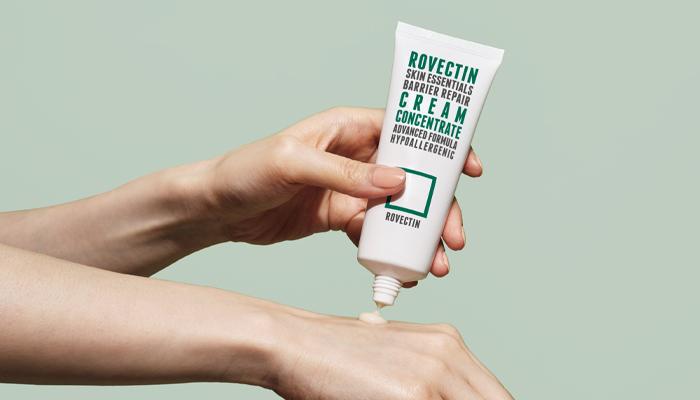 - Rovectin Skin Essentials Barrier Repair Cream Concentrate 60 ml that contains Astaxantin: A powerful antioxidant—6000 times stronger than Vitamin C and 550 times stronger than Vitamin E. Asking to it ceramides to mimic naturally occurring skin lipids to strengthen your moisture barrier and niacinamide, it is a perfect moisturiser for fall-winter season.
Fall skincare ingredients and what to use
Transitioning into a new skincare routine should be done slowly. Remember that your fall routine will help you transition into winter months' skin routine and keep your skin healthy. For more inspirations, please get in touch with us or follow our Instagram account.