Posted by Skinsider Team on 5th Jun 2023
​Eco-Chic Beauty: Interview with Mixsoon, the Sustainable K-Beauty Brand Saving the Environment
This World Enviromenment Day and in preparation to upcoming Ocean Day, we invite you to step into the world of Mixsoon, a Korean skincare brand that sets itself apart with its unwavering commitment to purity, sustainability, and making a positive impact. In this exclusive interview, we delve deep into the brand's philosophy, exploring how they seamlessly blend the realms of beauty and charity. Discover the story behind their eco-friendly formulations, their passion for sourcing natural ingredients, and their inspiring charitable initiatives that are leaving a lasting imprint on society. Get ready to be captivated by Mixsoon's dedication to skincare excellence, compassion for the planet, and the power of giving back.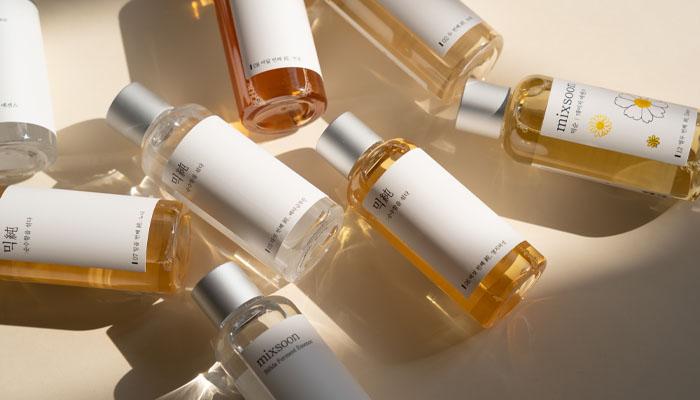 THE HISTORY OF MIXSOON
SKINSIDER TEAM: Thank you for taking the time to share your incredible story with us. Can you provide some insights into the origins and journey of your company?
Mixsoon Team:The skincare brand 'Mixsoon' was launched in July 2020. Our founder, Mr. Jooup Hwang, has been in the cosmetic business for more than 10 years and he established his company, 'Parket Inc.' in 2015. Before launching Mixsoon, Parket was mainly a distributor, who distributes other K-beauty brands worldwide. Even when the company's main business was distribution, Mr. Hwang kept testing cosmetic ingredients and test-launched various products. Even before Mixsoon, he tried market testing of skin care products with good ingredients in a concentrated, minimal formula. At last, in 2020, he launched Mixsoon which is now a leading skincare brand with 'Clean', 'Minimal', and 'Ingredient-oriented' concepts.
SKINSIDER TEAM: How does Mixsoon embody purity while also leading environmental and social campaigns?
Mixsoon Team:Mixsoon's brand name simply tells our philosophy, since it's a combination of the word "MIX" and "SOON(純)", which means 'purity' in Korean. In sum, Mixsoon means "Blend of Purity".
We aim for 'Purity' in terms of ingredients, and formula, and on the other hand, we aim for 'Mixture(Harmony)' in society and the environment.
Our three core values show this philosophy very well.
1) Minimalism: Mixsoon insists on minimalism. We eliminate any ingredients that are unnecessary for the skin, such as artificial fragrances and dyes. Our signature essence line only includes a few ingredients, which means they are highly concentrated with natural ingredients.
2) Ingredient-oriented: Ingredients are not all the same. Just as coffee tastes and smells different depending on the coffee beans' grade and method of extraction, ingredients(raw materials) and extraction methods are the key to healthy skin.
3) Clean Beauty: Mixsoon aims for 'Clean Beauty'. Not only keep our formula clean, but we also aim for cruelty-free by excluding animal materials or animal testing during the manufacturing process. We are switching our packages into biodegradable, easy-to-be-recycled packages and also recycled glass packages.
Mixsoon is up to 'Acting Clean Beauty' by leading various environmental/social campaigns; such as mixsoon charity programs for protecting endangered polar bears or sponsoring autistic artists.
SUSTAINABILITY & CHARITY ACTIONS
SKINSIDER TEAM: How is your company actively fighting climate change? Tell us about your impactful initiatives.
Mixsoon Team:Mixsoon's cute mascot, polar bear "Soondy" was created to raise awareness and protect endangered polar bears. Mixsoon products with the "Soondy" character will be subject to a donation to the "Friends on Earth, Environmental Movement Alliance," where part of the sales work to protect polar bears.
Furthermore, we have started to use recycled glass packages in our essence line, starting with Bean Essence and Soondy Centella Essence. We used a Glass package that has been developed from 90% recycled waste glass. It contributes to the "reduction of greenhouse gases" by "reducing carbon dioxide emissions" and reducing the use of carbon dioxide-generating drugs.
Other than that, we are using soy ink and FSC-certificated paper boxes and try to make our packages clean and easy to be recycled.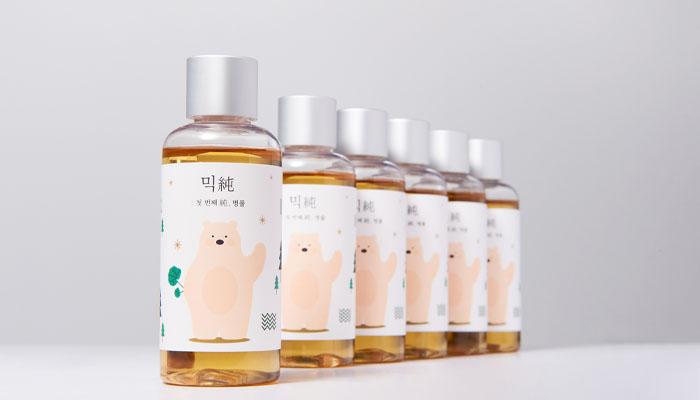 SKINSIDER TEAM: Could you share with us the inspiration behind your regular donations to autism charities and the impact it has had on both the community and your brand?
Mixsoon Team:Mixsoon is officially sponsoring 'Dream Blossom Academy(D.B.A.)', which is an art program for artists with autism from the organization of 'Ordinary Magic Wand'.
Many of these autistic artists do have not much of an opportunity to expose and promote their artworks, which makes them hard to be financially independent from their parents or guardians. And this is why we wanted to help them out by raising awareness of the public to their artworks and also making a regular monthly donation program which could be their regular income. We put their drawings into our product packages and when those products are sold, part of the proceeds will be monthly donated no matter whether the product was sold in Korea or any other country in the world.
Now, you can find a smiley face or ordinary magic wand logo in some of our product lines, but we are planning to apply this logo to all of our product lines so that autistic artists can get credit for every sale we make.
In recognition of this contribution, mixsoon has won the frontier category of the '2021 Arts Sponsorship Award' selected by the Korean Culture and Arts Committee.
MIXSOON PRODUCTS
SKINSIDER TEAM: What specific purpose do your products serve, and how do they aim to address the needs and desires of your customers?
Mixsoon Team:Our goal is to make a skincare product that is HEALTHY to your skin so that it can be used daily, for a lifetime, for EVERYONE. We believe THE LESS, THE BETTER. So we thrive to keep our formula simple by eliminating any unnecessary ingredients and only incorporating the essentials.
SKINSIDER TEAM: When it comes to creating new products, what key factors or considerations are most important to you and your team?
Mixsoon Team:The most important thing is to make our products 'Simple' and 'Clean'. We don't aim for DRAMATIC effects which could be made by strong chemical ingredients. We try to keep our formula clean and safe as possible, so that any sensitive skin can safely use it and so that it could make your skin healthier gradually. We control the formula from scratch, such as raw materials that go into the products and extract methods.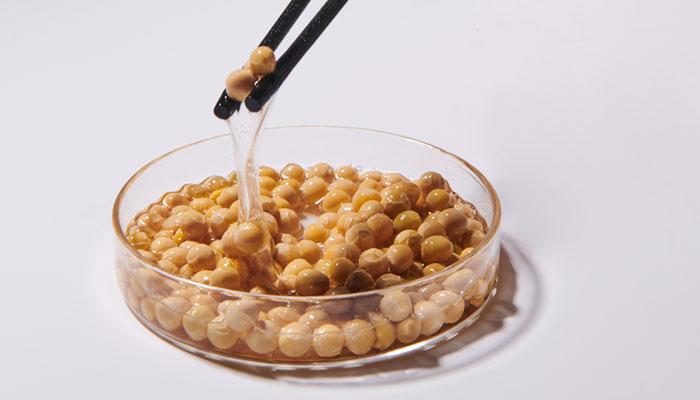 NATURAL SKINCARE INGREDIENTS
SKINSIDER TEAM: When it comes to sourcing ingredients for your products, what specific factors or criteria do you take into consideration to ensure the highest quality and effectiveness?
Mixsoon Team: We try to source all the ingredients locally. We know that there are so many good raw materials in other countries, but we only source ingredients from Korea since all the raw materials coming from overseas must be exposed to Parabens for preservative use.
Also, we care about the quality of the land where the ingredient was grown since the ingredients can be contaminated if the land is not clean.
SKINSIDER TEAM: Out of your product line, which two products would you highly recommend and why? Additionally, how would you suggest using these products to address skincare needs during both winter and summer seasons?
Mixsoon Team: My Top two recommendation is 'Bean Essence' and 'Centella Suncream'.
First of all, Bean Essence is famous as the "Korean no.1 Multi Essence" because of its various functions. Not only it can be used as a 'Deep-moisturizing' serum thanks to fermented soybean extract, but also it can be used as an 'Exfoliating serum' when applied to the massage technique. As soon as you apply the Bean essence and start massaging in a circular movement, you will feel grain-like particles start coming out of your skin. Those are sebum, dead skin cell, blackhead, and whitehead in the skin. By the texture filling inside the pores, any impurities inside out could be pulled out and gently removed. Unlike other chemical exfoliating products, it doesn't make your skin dry or irritated. It makes your skin moisturized by 177.83%, enhances skin texture, and gently removes blackheads (85.80%) /sebum(85.80%) /dead skin cells(78.76%) without causing any irritation(Skin irritation 0.00). (All proven with clinical trials)
Secondly, Centella Suncream is Daily chemical sunscreen that has SPF50+ PA++++(clinically proven to have SPF 66.3). It has been tested for SPF and UVA in the EU as well. This product has earned amazing customer feedback because of its lotion-like watery texture with an amazing lavender scent. Since it doesn't make white-casting on your face, it works perfectly before make-up or male users. Centella Asiatica extracts inside the sun cream soothe and cools down your skin. It's Gluten-free, Cruelty-free, Artificial fragrance-free, and Artificial coloring-free. This suncream causes No harm to coral reefs.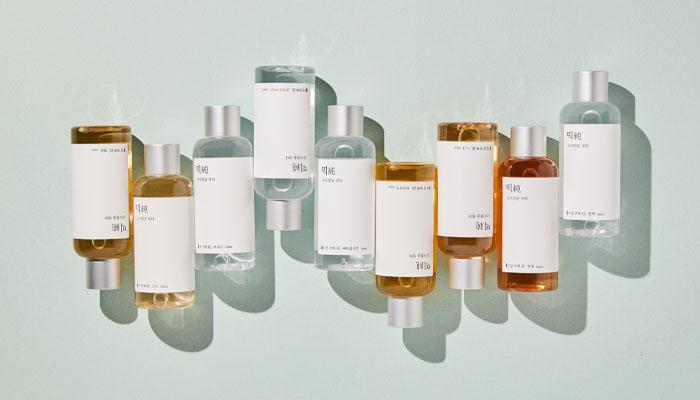 KOREAN SKINCARE ROUTINE WITH MIXSOON
SKINSIDER TEAM: For individuals with sensitive skin, which specific products from your range would you recommend as effective and gentle options? And what makes these products particularly suitable for addressing the needs of sensitive skin?
Mixsoon Team:All of our products are for sensitive skin, but especially the "Essence line" is the safest. Our essence products are even used by Dermatologists, post-natal care centers, and premium spas. Even young children can use this product since it's allergen-free, alcohol-free, fragrance-free, residual pesticides-free, and residual heavy metals-free.
SKINSIDER TEAM: For individuals concerned about ageing skin, which products from your line would you recommend as effective solutions? Could you explain how these products specifically target the signs of ageing and help promote a more youthful complexion?
Mixsoon Team:"Master Serum" from Master Line. It helps enhance skin elasticity and make your skin plump with hydration.
SKINSIDER TEAM: When it comes to addressing acne concerns, which specific products from your brand would you recommend as effective solutions? How do these products target acne and help promote clearer, healthier-looking skin?Mixsoon Team:"Soondy Centella Asiatica Essence" for Acne prone skin type. It gently, but immediately soothes red, irritated, heated, acne skin.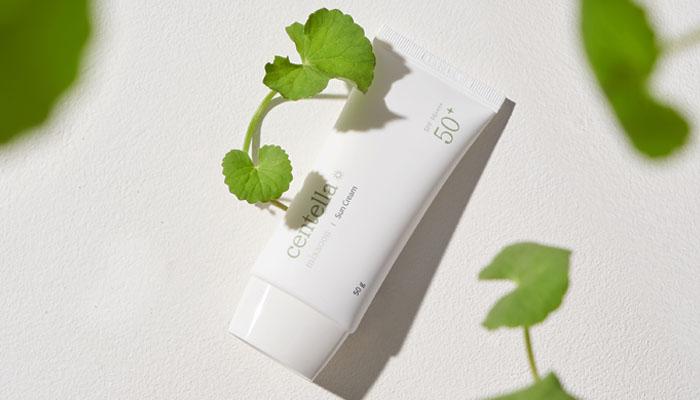 FUTURE OF MIXSOON
SKINSIDER TEAM: As your brand continues to innovate, what can we anticipate in terms of upcoming products and solutions? Are there any exciting developments or advancements we can look forward to from your brand?
Mixsoon Team: Since our strongest, iconic line is the "Bean line" (Deep Moisturizing), we are now developing new products among this line: Bean Toner, Bean Eye Cream, Bean Cleansing Foam, Bean sun cream, etc.
These Bean products will consist of fermented soybean extract, which was fermented and extracted for 72 hours, that moisturizes your skin deep inside. Of course, the formula will be kept clean, natural, safe, and vegan with amazing textures. This Bean Line will be the best clean beauty line for Dry, Sensitive, and Damaged skin.