Posted by Skinsider Team on 17th Jul 2023
​Embracing Hydration: Unlocking the Magic of Korean Moisturizing Mists
Picture this: It's a scorching summer day, and you're in desperate need of a quick pick-me-up for your parched skin. Enter Korean moisturizing mists, your secret weapon for instant hydration and revitalization. In this blog post, we'll embark on a refreshing journey through the benefits of these magical mists and explore the diverse options available to quench your skin's thirst. Whether you're a skincare enthusiast or a beauty novice, get ready to unlock the world of Korean moisturizing mists and discover a new level of hydration bliss.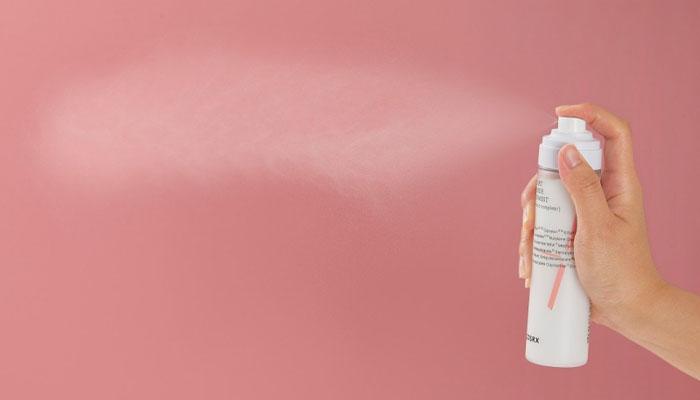 The Power of Korean Moisturizing Mists:
Instant Burst of Hydration: Korean moisturizing mists are designed to provide an instant surge of hydration to your skin, no matter where you are. Packed with nourishing ingredients and water-based formulas, these mists offer a refreshing mist of moisture that revitalizes and plumps the skin, leaving it dewy and radiant.
Multi-functional Marvels: These mists are not just about hydration; they often come packed with additional benefits. Some mists offer antioxidant properties to combat free radicals, while others soothe irritation and redness. Many Korean moisturizing mists can also be used as a makeup setting spray, giving you a luminous, long-lasting finish.
Exploring Different Korean Moisturizing Mist Options:
SKIN1004 Madagascar Centella Hyalu-Cica Cloudy Mist 120ml is an ultra-fine mist spray that replenishes moisture, prevents fine lines, and delivers a radiant complexion. Infused with the hydrating power of Hyaluronic Acid, soothing Centella Asiatica, and antioxidant-rich Green Tea Water, it deeply moisturizes, protects from environmental stressors, and enhances elasticity. With three types of Hyaluronic Acid and Ceramide Biome, enjoy long-lasting hydration and a coveted dewy glow that lasts all day.
COSRX Balancium Comfort Ceramide Cream Mist: Infused with ceramides, this mist deeply nourishes and strengthens the skin's moisture barrier. It provides intense hydration while soothing and protecting the skin from environmental stressors, leaving it feeling supple and comforted.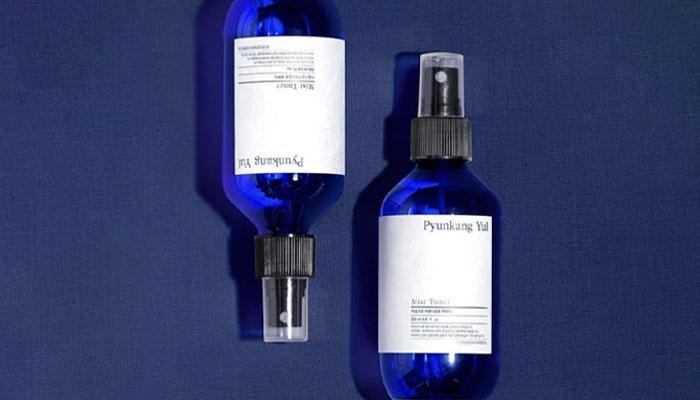 Pyunkang Yul Mist Toner: Formulated with 91.9% barberry root extract, this mist toner delivers instant hydration and helps maintain the skin's optimal pH balance. It calms and soothes the skin while providing antioxidant benefits, leaving it refreshed and revitalized.
LAGOM Cellus Mist Toner: Enriched with a blend of peptides and botanical extracts, this mist toner replenishes moisture and enhances the skin's elasticity. It revitalizes tired skin, improves texture, and restores a healthy, youthful glow.
Haruharu Wonder Wonder Black Bamboo Mist: This mist features fermented black bamboo extract, which is rich in antioxidants and minerals. It hydrates, soothes, and rejuvenates the skin, promoting a more radiant and revitalized complexion.
Klairs Fundamental Ampule Mist (125ml): This multitasking mist combines the benefits of an ampoule and a mist. It contains a blend of essential oils, ceramides, and moisturizing ingredients to deeply hydrate and nourish the skin. It provides a burst of moisture and locks it in, leaving the skin plump and radiant.
Korean moisturizing mists offer a refreshing and convenient way to keep your skin hydrated, no matter the season. With their instant boost of moisture and additional skin-loving benefits, these mists have become an integral part of many skincare routines. So, why not dive into the world of Korean moisturizing mists and unlock the secret to dewy, nourished, and revitalized skin? Embrace hydration like never before and let these magical mists work their wonders on your complexion. Get ready to mist and glow!