Posted by Skinsider Team on 20th Nov 2022
​Everything you need to know about Glazed Donut Skin
There are plenty of skincare trends popping up each year. Glazed donut skin trend went viral some time ago thanks to Hailey Bieber. During winter season this skincare can be very beneficial with our fab Korean skincare products. But is it for everyone?
The Glazed Donut Skincare Trend- What Is it?
Do you remember the moment Hailey Bieber said "If I am not getting into the bed looking like a glazed donut, then I am not doing the right things"? Yes, TikTok and Instagram went wild. But what is it? Hailey's secret to dewy skin is simply a multi-step nourishing skin routine we recommend doing at night. In K-Beauty this trend is also called "skin glazing" and it's goal is to give your skin dewy look without using any makeup products.
Keep reading. We have here tips for each skin type. We are also sharing possible side effects of skin glazing and what are alternative options for you.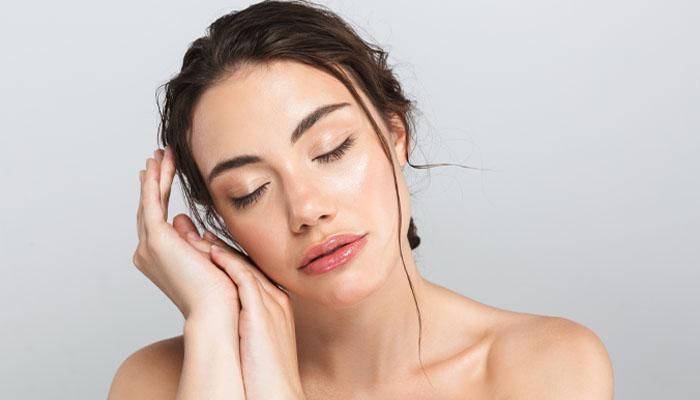 Glazed Donut Skin routine explained
The skin routine is consisting of multiple steps. We recommend it as a night routine. Here are the details:
Step 1: Remove Makeup With An Oil Cleanser
This is not a trend but simply a must have. Your night routine should always start with an oil-based cleanser to remove stubborn makeup and pore-clogging germs. Oil dissolves oil without disrupting the skin barrier. Always apply the oil cleanser on a dry skin and after massaging your skin add a little bit of water. Continue to massage your skin. Gently rinse off your face with lukewarm water.
Step 2: Hydrating Cleanser
It is time to use hydrating water-based cleanser to remove any makeup leftovers and pollutants from the skin. This step is crucial in keeping the skin clean and improving the efficacy of other skincare products.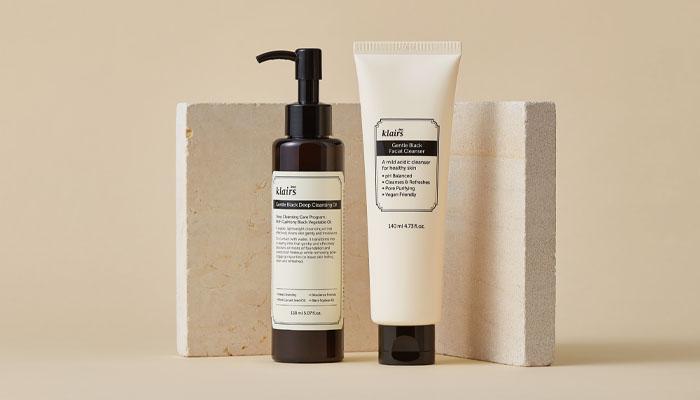 Step 3: Exfoliating scrub (maximum 2 x a week)
Removing dead skin cells with an exfoliator reveal smoother and healthier skin. Exfoliator improves effectiveness of other skincare products. Use a mild and non-abrasive chemical exfoliator once or twice a week. Our recommendations are the best selling By Wishtrend Mandelic Acid 5% Skin Prep Water which reduces inflammation, reduces dullness and evens the skin texture plus boosts the effectiveness of other skincare products Mary&May Vegan CICA Tea Tree AHA PHA Toner that comes with cica, green tea to redefine glow and bless you clear soft skin.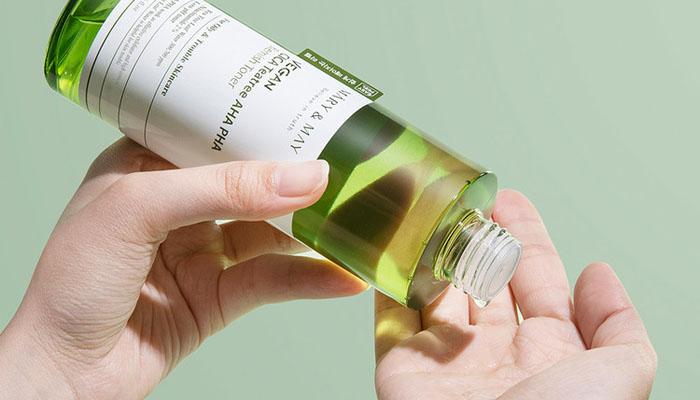 Step 4: Treat Your skin with a Serum
A serum has a highly concentrated formula designed to address your skin concerns. If we had to choose one serum only, we would say to use a weightless, fast-absorbing Tiam Vita B3 Source. This Korean face serum will tackle acne scars, hyperpigmentation, dullness and dryness at the same time. The best part is that is can be used by every skin type without it clogs your pores.
Step 5: Use A Hydrating Sheet Mask
Time to drench your skin with a hydrating sheet mask that will hydrate and boost skin with higher. Try Real Barrier Aqua Soothing Ampoule Mask or Rovectin Skin Essentials Dr. Mask Aqua as they will tighten and rejuvenate dull skin.
Step 6: Don't forget your delicate skin around your eyes!
Pamper the skin around your eyes and keep it firm with Korean eye patches and eye care. Eye patches provide skin-soothing benefits and colling effect for tired and dull eyes. As a must have use every day in the morning and in the evening an eye cream. Check Beauty of Joseon Revive eye serum : Ginseng + Retinal or Klairs Fundamental Nourishing Eye Butter (20g)
Step 7: Apply A Facial Oil
Now this is the step that makes the glazed donut effect. A Korean facia oil will penetrate the skin giving it a smooth and event texture. Use the oils as per your skin concern; for example, if you have acne-prone skin, try out tea tree oil infused with antibacterial properties. Our top choices for their diversified properties are:
- Rovectin Barrier Repair Multi Oil contains neroli oil for skin protection, balancing jojoba oil, and sunflower seed oil to promote antioxidant protection with Vitamins A and E.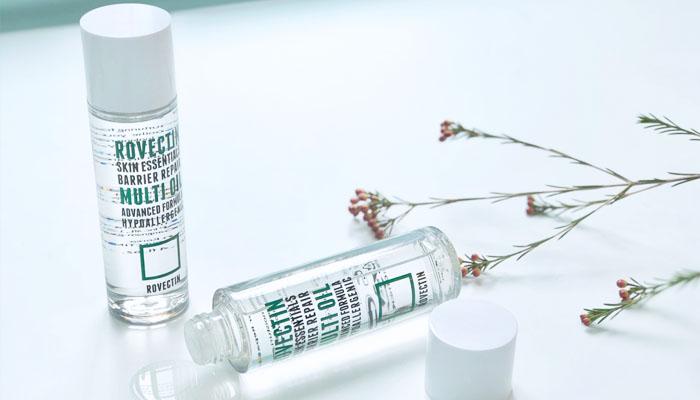 - HaruHaru Wonder Black Rice Facial Oil is an all-season, lightweight oil for anti-oxidation and replenishing nourishment. Both Korean facial oils will give you youthful and radiant complexion.
Step 8: Add That Glaze With A Moisturizer
Time to finish your skin rituals with a moisturizer. It is crucial to remember that if you have oily skin or trouble with acne, start with a lightweight moisturizer.
Who Should Try Skin Glazing?
This routine is particularly beneficial for people with dry skin. If your skin is acne-prone skin, look for a moisturizer that is "noncomedogenic," to ensure you do not clog pores and create breakouts.
If your skin is oily skin you may skip the face oil step and use a mattifying moisturizer for oily skin to help reduce the shine. For sensitive skin use products with as little ingredients in them and do a spot or patch test for each product.
The Process Can Take some of your time- Is it for you?
This routine may take some time. Some routines can be as few as five steps, while others can be as many as 12 or more. The goal is to improve the quality of your skin and achieve a dewy, or glazed, finish with the long-term goal of no longer requiring makeup.
We also love to reduce our environmental footprint and streamline our routine. How to do it? By using multi-tasking products such as a facial mist that can act as a toner, refreshing mist or a serum. I use facial oils from time to time for hydrating, anti-ageing properties. The formula of each product should be minimalistic. Other than that we focus on hydration, hydration and one more time hydration.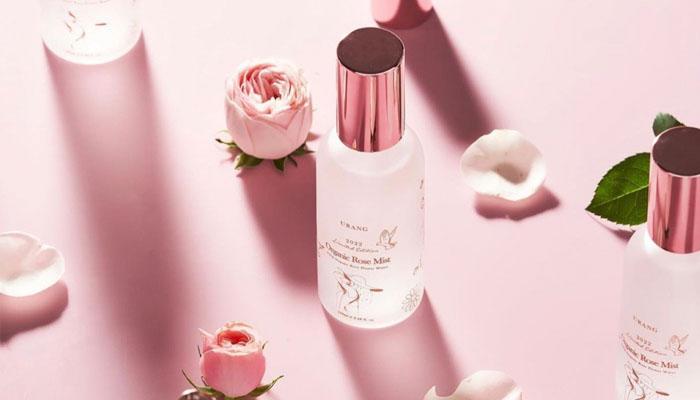 How Do You Get Glazed Skin with less skincare steps?
Want an alternative that is shorter but also very effective? A basic glazed donut skin routine is:
One: Double cleansing in the evening: Start with double cleansing. Use an oil based cleanser or balm to dissolve any oil-based makeup and sunscreens. Finish with hydrating cleanser.
Two: Spray a hydrating facial mist on the face. Check: URANG Rose pH Balancing Mist (100ml)- limited edition.
Three: Apply a face oil.
Four: Apply a moisturizing balm or moisturizer (depending on your skin type)
Five: End with another spritz of the same facial mist.
Be Aware of Multiple Active Ingredients in Your Products
If you choose to use this routine, make sure to reduce the active ingredients that might be in your skincare products. For example, vitamin C or retinols are potent antioxidant lowers the pH of the skin and can irritate skin.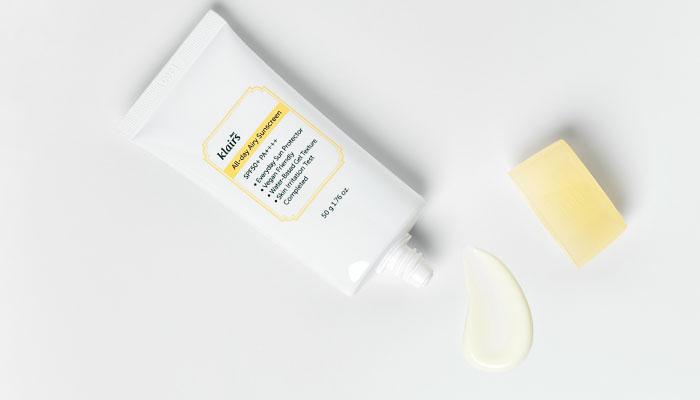 Don't Skip Sunscreen
We beleive that glazed donut skin is a night skin routine. However, if you decide to use it as a day routine, we always highlight the importance of using sunscreen to protect your skin from the sun.
Our top Korean sun creams are TiTok trending moisturizing Beauty of Joseon Relief Sun: Rice + Probiotics SPF50+ PA++++, soothing and hydrating SKIN1004 Madagascar Centella Hyalu-Cica Water-Fit Sun Serum - 50ml or Klairs All-day Airy Sunscreen SPF50+ PA++++
Check out the best sunscreens.
Will you try the glazed donut skin ritual?