Posted by Skinsider Team on 12th Apr 2022
The art of functional skincare: Sitting down with K-Beauty brand Mary & May
We have been advocates of sustainable and effective beauty (aka conscious beauty) and skincare for years now, supporting brands that are striving to do the right thing. It is our great pleasure to present you Mary & May, the Korean brand who takes matter of effective and sustainable beauty as their priority. It is our great pleasure to share with you the interview with the Mary&May CMO, Suemin KIM.
Here is everything you need to know about the brand and their amazing Korean skincare products.
Story of the brand
Skinsider Team: Thank you for finding time to share with us your amazing story. Tell us more about the history of your company.
Suemin KIM: Our company has been creating beauty/personal care products based under scientific and professional know-how along with the founding spirit of creating beauty and health with technology and sincerity since its foundation in 2016. We are continuing our journey of beauty to help everyone discover and realize their own beauty, and to fulfil our vocation to bring out the most natural beauty of people and the world. While doing this, we also strive to become a community that thinks and practices a sustainable environment first.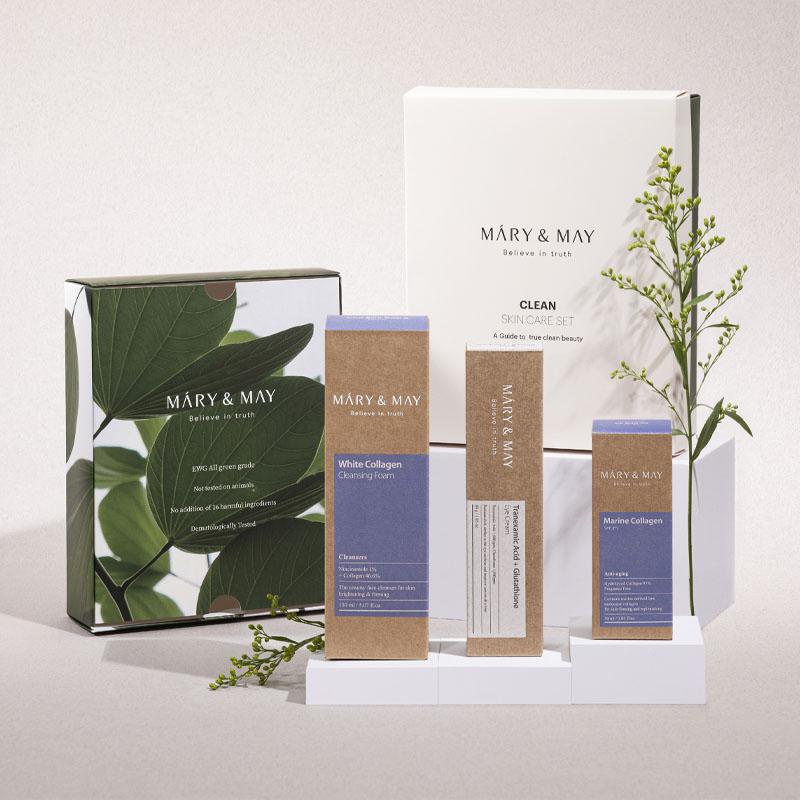 Products
Skinsider Team: What is the purpose of your products?
Suemin KIM: Mary&May pursues natural and clean beauty skincare brand that honestly contains only safe and clean ingredients that thoroughly exclude harmful ingredients and has sufficient effective content.
We provide correct information in an easy-to-understand manner by substituting the product name for the main ingredient and content instead of complex and ambiguous product names, and transparently disclosing the exact content of the main ingredient.
In addition, in line with consumers' high environmental sensitivity and ethical awareness, we are working hard to minimize the use of plastics from product boxes to containers and packaging materials, and to enable recycling and reuse. Moreover, we pursue a clean beauty that is beautiful from the inside out.
In order to take a little look around us and think about a sustainable future, the earth, and eco-friendliness as well as the closest companion animal, we aim to guide you to increase awareness of this value consumption practice and participate in it.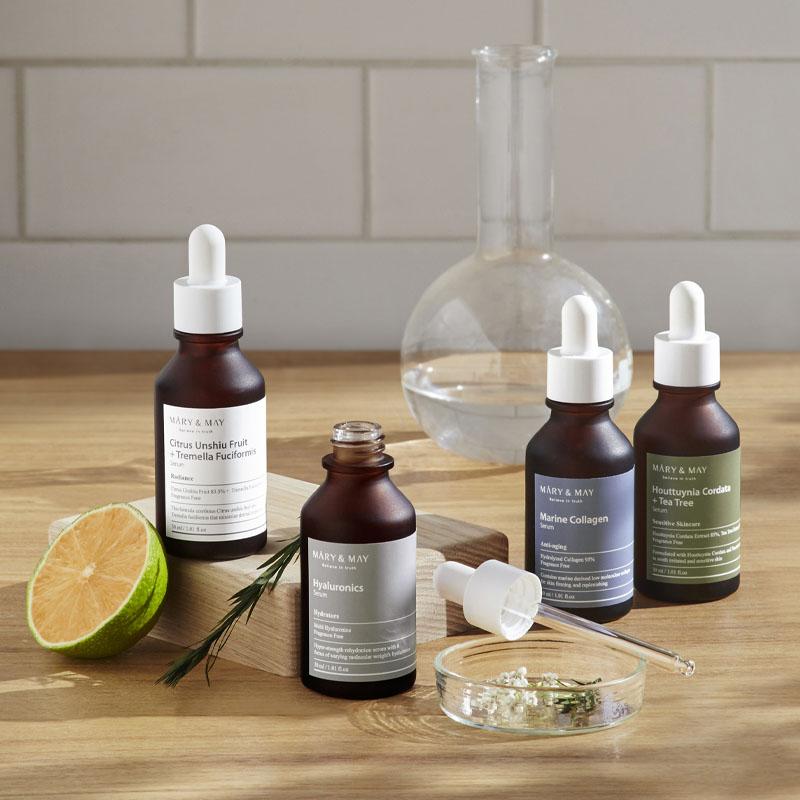 Technology
Skinsider Team: Let us take a moment to talk about the special patent. You solely developed core soothing ingredient: DSC™. How does it differ from other ingredients and patented technology? What's the purpose of it.
Suemin KIM: The modern urban people receive a lot of skin irritation from the external environment. In particular, many people suffered from skin irritation caused by the usage of masks during the pandemic. Accordingly, Mary&May felt the need to develop a product that is safe and that can quickly soothe sensitive skin. We have developed and patented our own composition that contains Houttuynia cordata, which is known for its soothing effect in oriental medicine, and tea tree extract, which has been widely used as a natural disinfectant, in an optimal ratio.
As a result of a human application test conducted by a specialized clinical institution, this composition confirmed a thermal soothing effect on the skin that lowers skin heat immediately after use and a soothing effect on irritated skin. It has also found to be effective in improving skin redness and reducing pore size after 2 weeks of use. In particular, we want to help improve the skin of modern people with busy lives who are concerned about skin irritation due to various factors by omitting the irritating ingredients, so it is safe even when used on sensitive skin.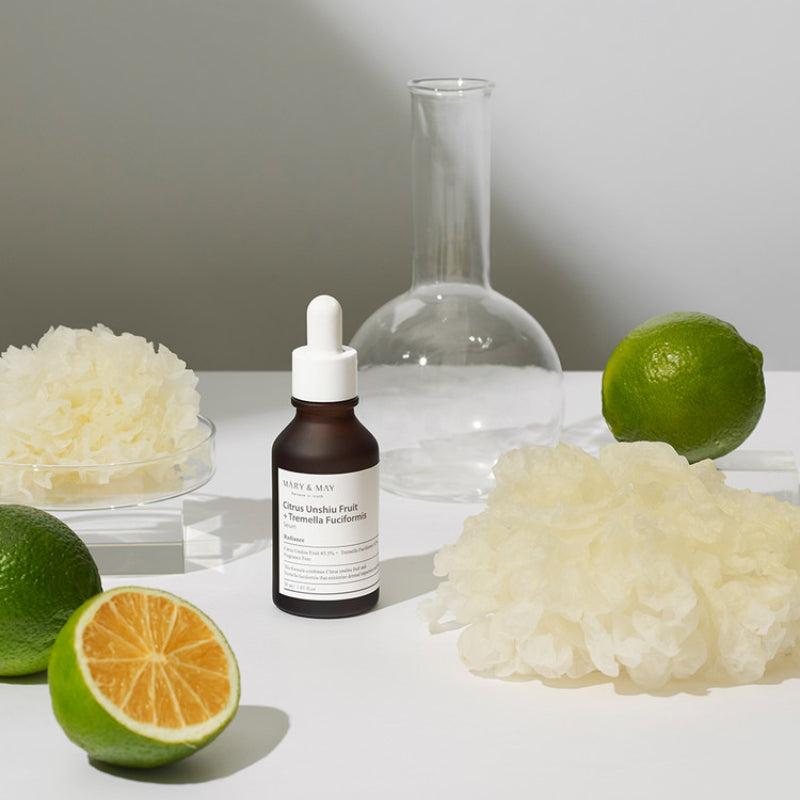 Ingredients used in Korean cosmetics
Skinsider Team: What is important for you when you create a new product?
Suemin KIM: When developing products, we strive to increase immediate effectiveness by not only excluding harmful ingredients, but also containing good active ingredients honestly and sufficiently for maximum efficacy. In addition, we would like to convey the ingredients, ingredient contents, and formulation method in an easy-to-understand manner at the level of consumers and honestly disclose them so that consumers can take rational consumption.
In addition, we strive to achieve zero waste by minimizing the use of plastic, the most used packaging, as much as possible, and to consider and practice a sustainable environment that prohibits animal testing and minimizes animal-derived materials.
Skinsider Team: What do you consider when sourcing ingredients?
Suemin KIM: When selecting raw materials, Mary&May has verified the safety of EWG All Green and strives to contain enough active ingredients that are clinically proven and reliable.
For example, Houttuynia cordata and tea tree Centella asiatica are natural ingredients with proven anti-inflammatory/antibacterial effects. Panthenol and vitamins B, C, and E are excellent ingredients that have already proven their moisturizing and whitening antioxidant effects. Many brands on the market use these raw materials, but there are many cases of marketing claims with only insignificant amount contained due to cost reasons. Mary&May products maximize the content of proven effective ingredients in a safe ratio to enhance product efficacy and transparently disclose the content. Due to this, our products are guaranteed to be safe for the skin while showing an even better effect in terms of product ingredient power.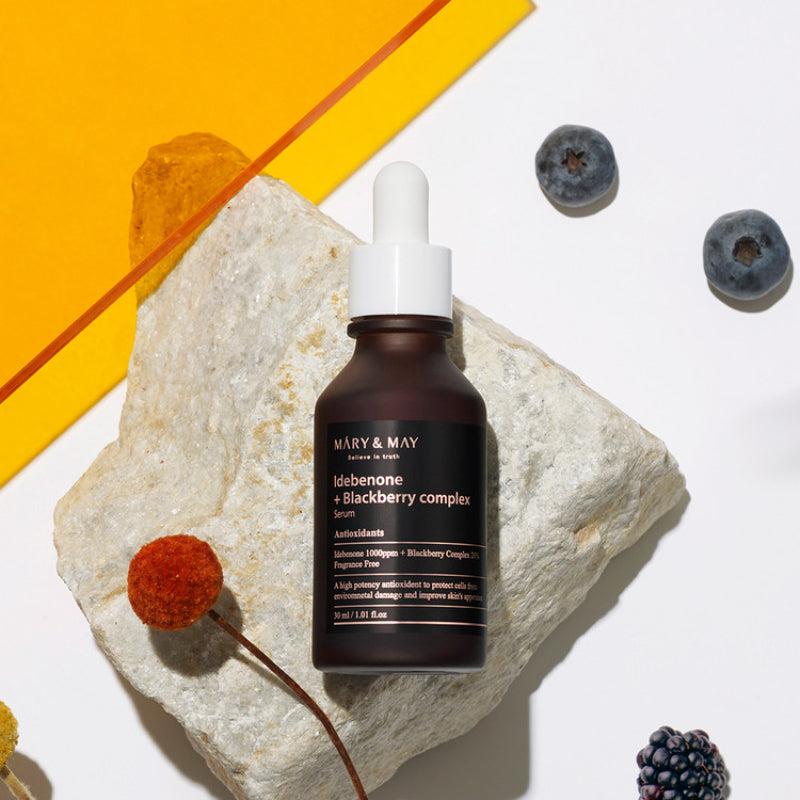 Mary& May where to start
Skinsider Team: What are the two products you would recommend from your product line and why? How would you use them during winter and summer? Do they create any cooperation?
Suemin KIM: We recommend Mary&May Idebenone Blackberry Complex Line and Cica Houttuynia cordata Tea Tree Line.
The Idebenone Blackberry Complex is a line that maximizes antioxidant synergy with the Idebenone component by stabilizing the strongest antioxidant Idebenone with its own technology and adding an anthocyanin-rich acaiberry, blueberry, and blackberry extract complex. In particular, the Idebenone Blackberry Intense Cream is a high-concentration nutritional cream containing 63% blackberry extract and contains five kinds of ceramides to immediately hydrate dry and rough skin and nourish it to maintain moist skin for 48 hours and moisturize up to 10 layers of dead skin cells.
The Mary&May Cica Houttuynia cordata line, which contains patented and independently developed core soothing ingredients, is recommended for consumers with sensitive skin. In particular, the Sensitive Soothing Gel Cream containing 71.8% houttuynia cordata extract contains instant heat relief in summer, immediately normalizes skin reddened by external stimuli, and converges pores to make healthy and clean skin.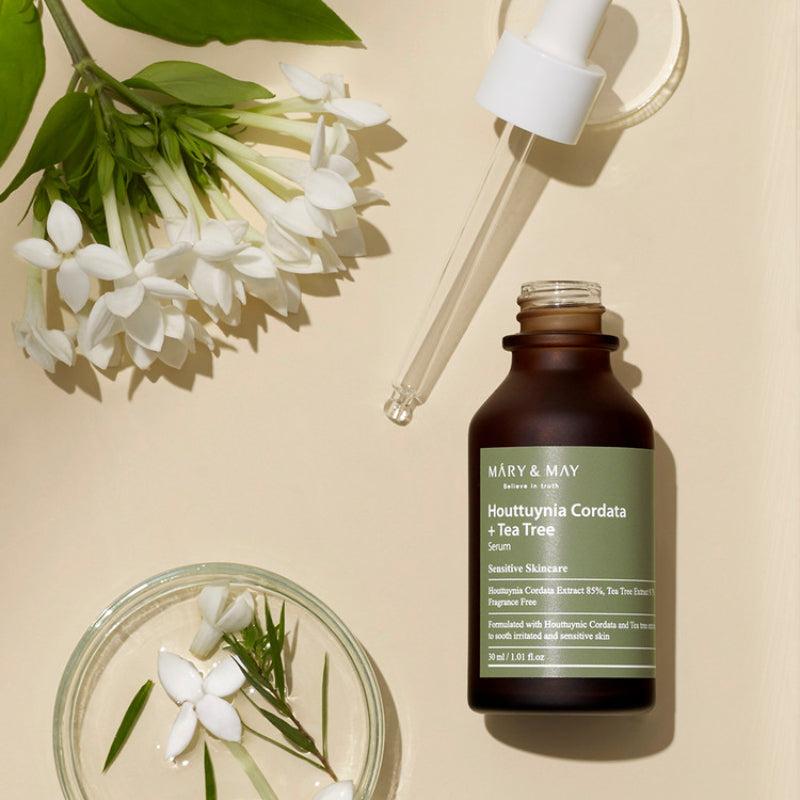 On the hunt for sustainable and ethical ingredients. Sustainable skincare with Mary&May
Skinsider Team: What does clean beauty mean for you and what defines sustainable and ethical beauty?
Suemin KIM: When it comes to clean beauty, it can be taken specifically as 'Is it safe on my skin?' just because it says 'Clean' and 'Beauty', but if you broaden your horizons, it means to achieve a body that is clean and free from harmful substances. Moreover, we think that it is playing the role of a 'green consumer' to minimize the impact of various raw materials and ingredients on the environment. We would like to guide you to increase awareness of value consumption and participate in it so that you can think about a sustainable future, the earth, and eco-friendliness through Mary&May.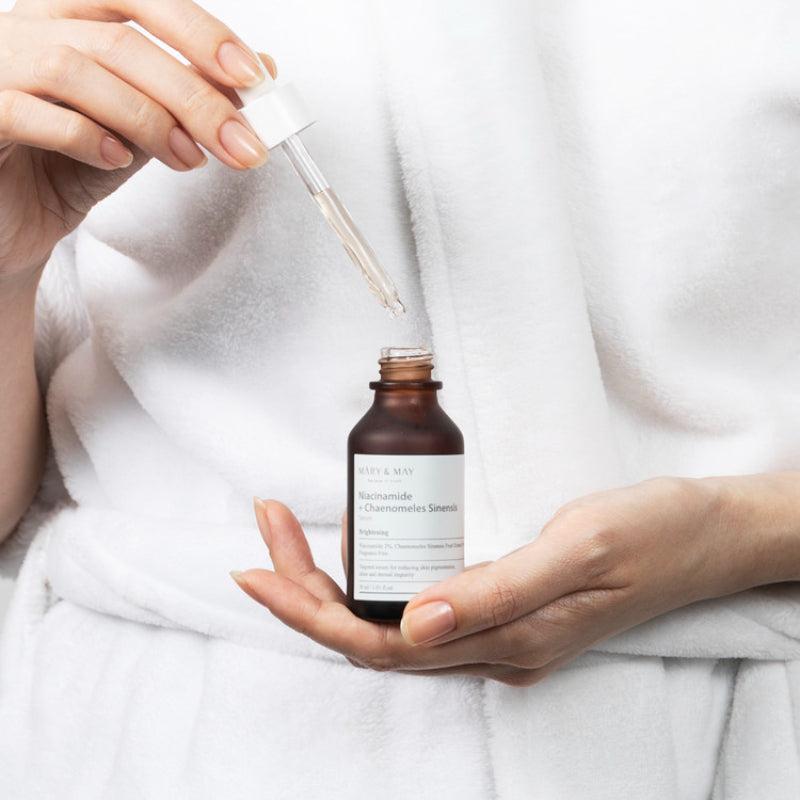 Plans for future
Skinsider Team: What can we expect next when it comes to new products and solutions offered by Mary& May?
Suemin KIM: In March 2022, three wash-off packs containing the energy of plants will be released.
The new wash-off pack is a premium pack that delivers nutrition by adding the real raw material of the active ingredient itself. The Cica Tea Tree Soothing Wash-Off Pack contains centella asiatica leaves, stems and flowers, the Rose Hyaluronic Hydra Wash-Off Pack contains rose petals, and the Lemon Niacinamide Glow Wash-Off Pack contains lemon peel to deliver the efficacy of the raw material as it is.
The new wash-off pack is a vegan-certified product that uses only 100% plant-based ingredients that do not use any animal-derived ingredients and uses only safe and clean EWG ALL GREEN ingredients. In the future, with the Mary&May Wash-Off Pack, you will be able to maintain smooth and clean skin at home without having to visit the spa.
Skinsiders, are you ready to shop? Check Mary & May offer here.