Posted by Skinsider Team on 23rd Jul 2021
Top 5 Korean Summer Skincare Essentials
Summer can create a number of unexpected changes for our skin.
It is fact that a healthy summerish glow can easily turn to a skincare concern like hyperpigmentation, increased sebum production and breakouts. The skin can also become dehydrated, red, and itchy. This can speed up the ageing process. Yes, no one wants that.
Luckily, your acne-free and anti-ageing summer skin routine can be minimalistic and still very effective.
We selected for you some amazing Korean skincare. Here are our top 5 summer skincare products which can make up a lovely anti-ageing skin routine for summer.
#1: Cleanser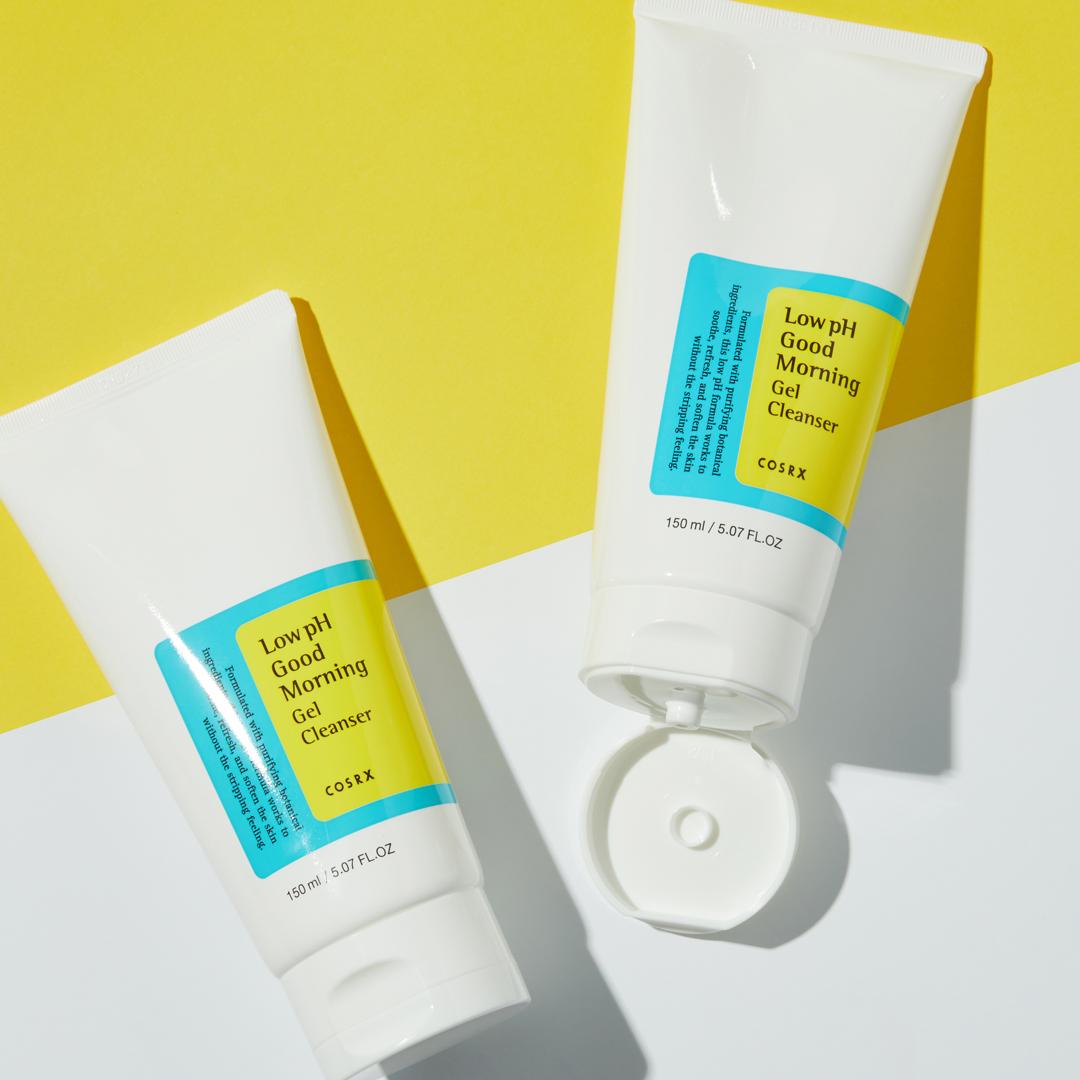 SPF, impurities and excessive sebum can clog pores. A good cleanser is a must-have during summer. For the evening, try double cleansing. It will lovely remove all dirt. In the morning go for a light foam or gel cleanser.
COSRX Low-pH Good Morning Cleanser (note: yes, you can use it in the morning and in the evening!) is a gentle cleanser that will remove daily grime to leave your skin feeling clean, soft, and dewy.
Lagom Cellup Micro Foam Cleanser renowned for its amazing Aqualicia formula, focusing on deep hydration, is an incredible cream-to-foam cleanser. It melts away impurities to reveal instantly brighter skin without drying it out.
JKosmmune Cleansing Powder is a non-abrasive, enzyme cleanser. It uses beta-glucan and the natural enzymes found in papaya to keep skin fresh and bright.
Explore more amazing cleansers here.
#2: Exfoliator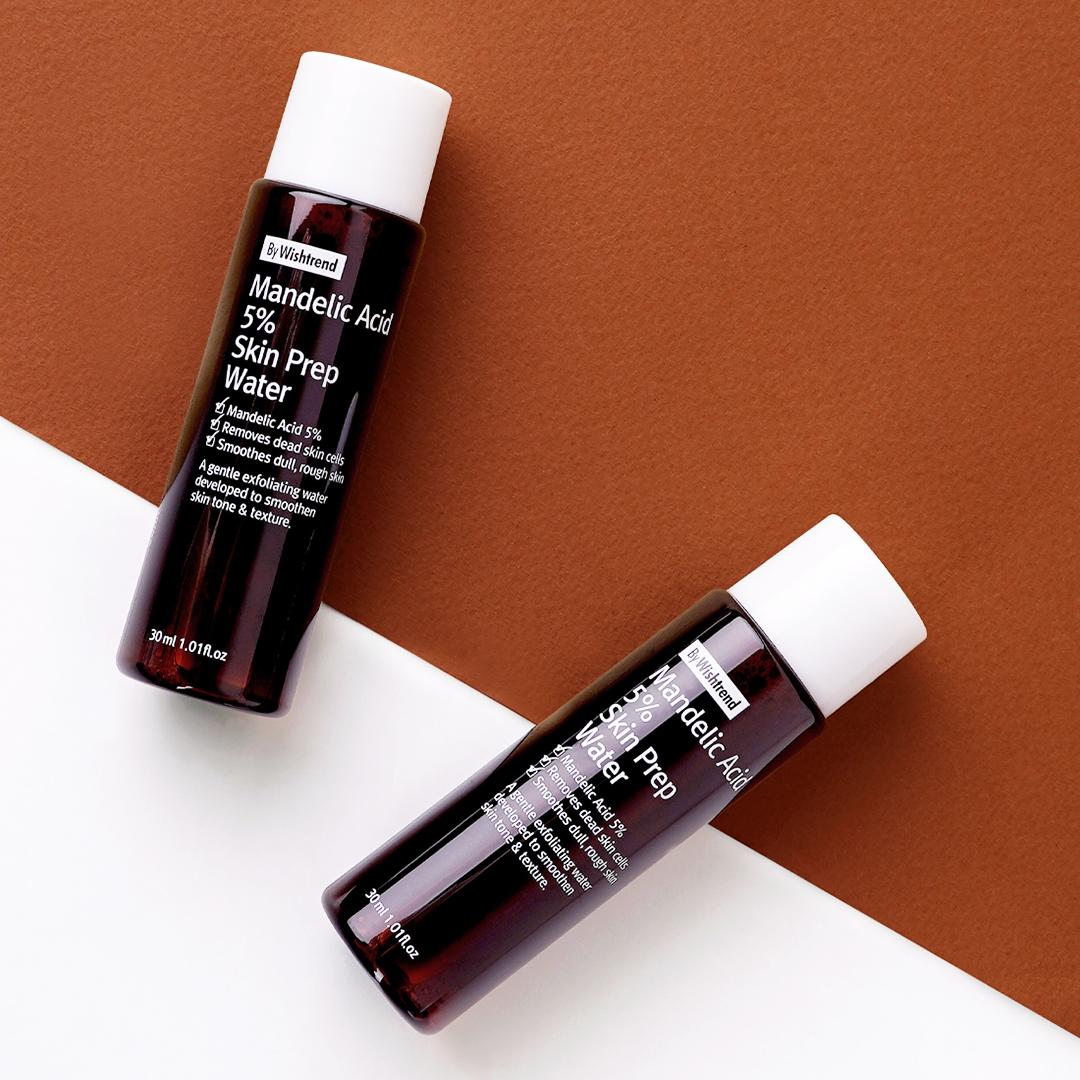 Exfoliation is key over the summer months. Improving skin rotation is vital to remove dirt, free radicals and reduce the risk of breakouts.
Klairs Gentle Black Sugar Facial Polish is a perfect exfoliator that contains natural moisturisers including black sugar, shea butter, and cranberry oil to smoothen your skin. It removes dead skin cells and makes your skin silky smooth again. Most of all it will be a great product for the summer, keeping blackheads at a bay with its anti-bacterial properties.
COSRX AHA/BHA Clarifying Treatment Toner will refine your complexion as it offers a gentle peeling effect. This is achieved thanks to amazing ingredients such as White Willow Bark and Apple Water, an ingredient containing natural Alpha Hydroxy Acids. Hydrating Allantoin is combined with Mineral Water, which is filled with natural BHA Beta Hydroxy Acid and helps to restore moisturized, revitalized skin with revived radiance.
Use it up to three times a week for smooth, glowing skin.
By Wishtrend Mandelic Acid 5% Skin Prep Water is an exfoliating treatment which improves the skin tone and texture while boosting the effectiveness of other cosmetics. It is suitable for acne-prone skin due to its anti-bacterial properties. It removes dead skin cells, smooth rough patches and refines pores for more even-looking, brighter skin. Also available in a travel-friendly mini size.
Remember: If you are using chemical exfoliators, do not tan and always use SPF!
Explore more skincare scrubs and exfoliators here.
#3: Antioxidants
Now let's talk about antioxidants. Why? They are excellent in protecting the skin from the effects of free radicals, which often come from exposure to UV rays, pollution or other external aggressors. With good SPF protection, these can do wonders.
The most popular antioxidants come in the form of vitamin C, niacinamide (also known as vitamin B3), vitamin A (or retinol) and vitamin E. As always, if you use them, remember to avoid the sun. In the K-Beauty world, there are plenty of interesting skin serums or face creams.
Tiam Vita B3 Source contains 10% niacinamide to reduce redness and inflammation and Arbutin (2%) to visibly improve the skin's overall health and complexion. All of this is to keep the skin plump. It's great for all skin types but particularly brilliant for oilier complexions or those prone to breakouts.
By Wishtrend Pure Vitamin C 15% with Ferulic Acid is a skin-brightening serum infused with a potent mixture of 15% pure vitamin C and 0.5% ferulic acid. This amazing serum by By Wishtrend was designed for sensitive skin and it not only protects skin against free radicals but also contains Vitamin Tree Water (43%) which offers hydrating properties.
Want to get the most of two antioxidants at the same time? Check our By Wishtrend Pure Vitamin C 21.5% Advanced Serum & Vitamin 75 Maximizing Cream set that will give you a strong dose of vitamin C to brighten your skin and vitamin E to keep it healthy and balanced. You can also them separately.
#4: Lighter Moisturiser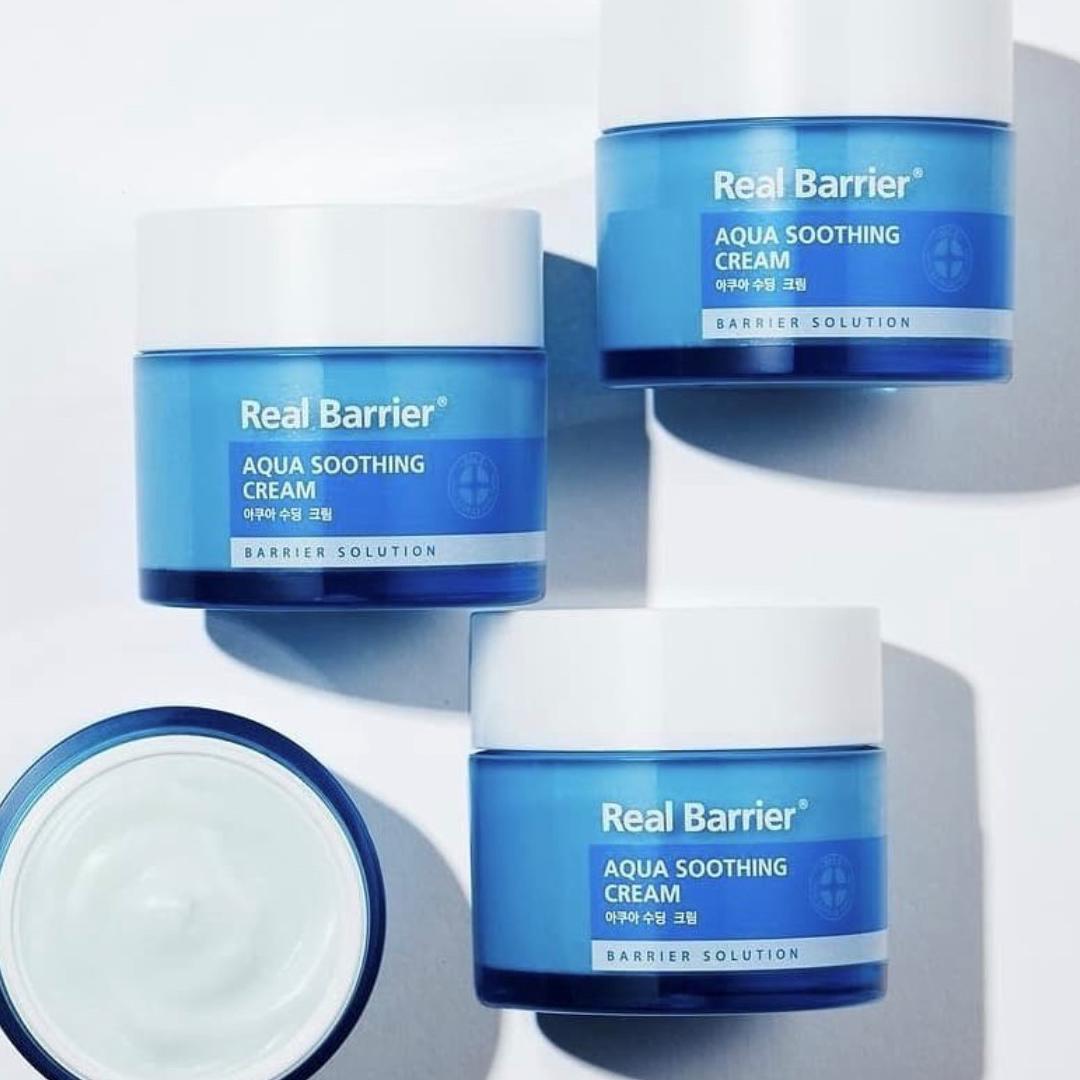 Your daily moisturiser, its ingredients and properties and texture should be adjusted to the season. As your skin deals with higher temperatures and increased humidity, it is worth hydrating and moisturising it with lighter face cream or lotion.
Real Barrier Aqua Soothing Gel Cream is a cooling cream-gel formula containing 5 different forms of Hyaluronic Acids. It is incredibly hydrating yet featherweight in texture keeping skin plump and smooth.
Klairs Fundamental Water Gel Cream is a water-based gel moisturizer that provides lightweight and yet deep hydration. This gel-cream will leave your skin feeling fresh without any greasiness and stickiness. Infused with Jeju Green Tea Water (63.7%) that is rich in amino acids and antioxidants it helps replenish the skin.
Cosrx Oil-Free Ultra-Moisturizing Lotion is an oil-free lightweight moisturizer. Instead of water, it contains 70% of birch sap. This ingredient is rich in vitamins and antioxidants. It will feel nice and fresh on even the oiliest skin.
Explore more amazing face creams here.
#5 SPF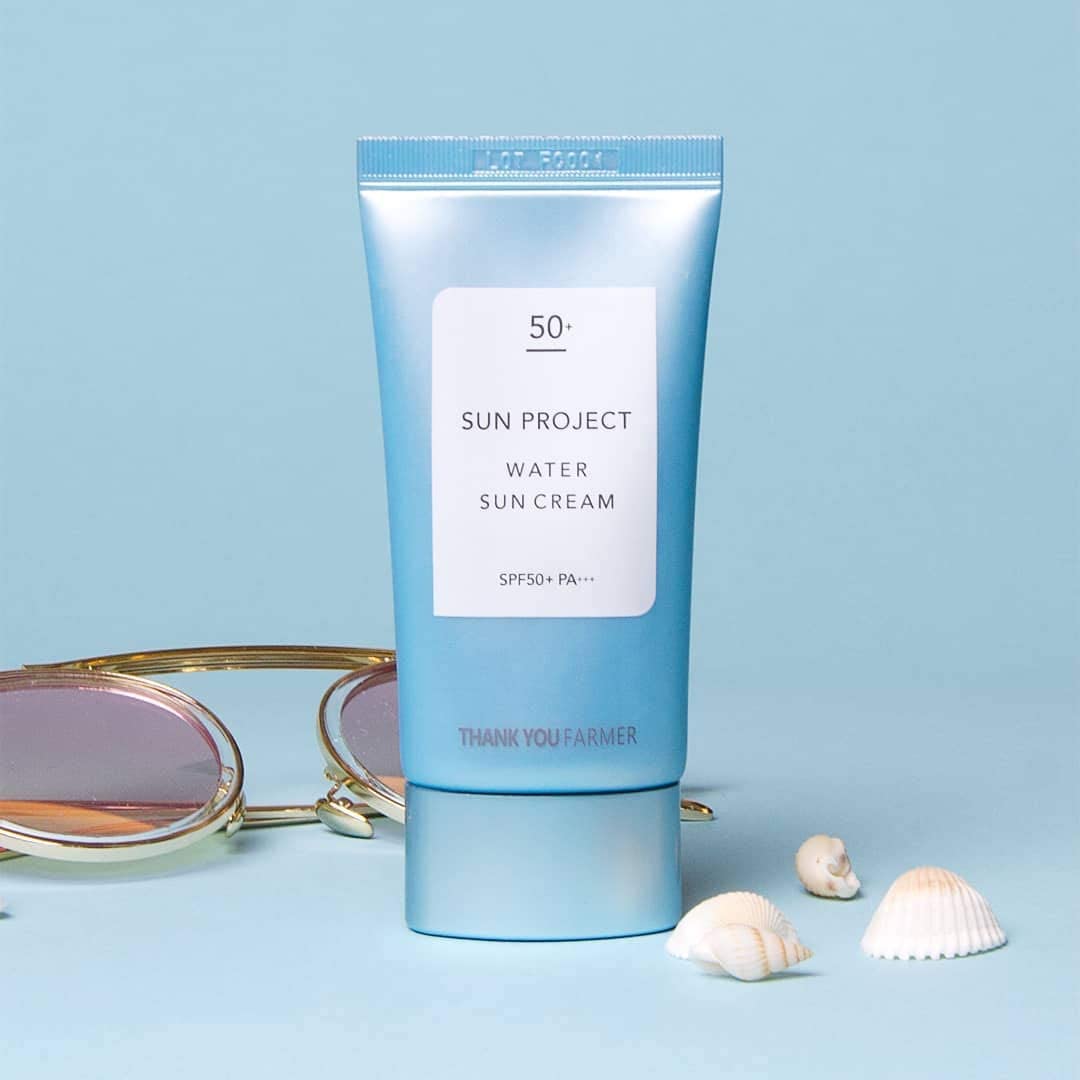 Wearing sunscreen protects the skin. Full stop. Not event from cancer but also fine lines and wrinkles caused by UV rays.
You should look for a broad-spectrum sunscreen, meaning it protects against both UVA and UVB rays, and opt for at least SPF 30.
Normal to dry skin will enjoy our two bestselling sun creams COSRX Aloe Soothing Sun Cream SPF 50+ PA+++ (50ml) or Thank you Farmer Sun Project Water Sun Cream SPF50. Their light and moisturising textures will keep your skin nourished and protected during the heat. In addition, they will soothe the skin reducing the risk of redness. Tip for those with combination skin types: You can use these SPFs as well. Simply use this sun cream as a moisturiser and SPF. Skip your usual morning face cream and apply
Thank You Farmer Sun Project Light Sun Essence SPF50. Its lotion-like texture melts into your skin. It is lightweight, non-greasy and fast-absorbing and leaves skin feeling fresh and looking healthy. It will be perfect for combination and oily skin types. If you want to put on makeup after using sun cream, this SPF layers beautifully beneath.
Explore more amazing sun creams here.