20th Jun 2018
What is Cica & How to Add It to Your Skin Care
Yes, it is time for another buzzword from K-beauty industry. After peptides, antioxidants that took the skincare industry by the storm, for the last year or so we finally see Centella Asiatica, aka "cica" getting its well-deserved spotlight.
Properties of Cica
Of course, Centella isn't a new ingredient. It's been used in a traditional medicine. However, more recent studies proved that Centella asiatica significantly improves skin's hydration and reduces moisture loss which is a great deal for the dry and flaky skin. Those studies also reconfirmed healing properties of Cica. It improves wound healing and decreases inflammation making it a great ingredient for anyone who struggles with acne, dermatitis or sensitive skin. Cica is an antioxidant-rich ingredient improves the microcirculation of your skin. This has an impact on delivery to the body more nutrients, vitamins, minerals, and oxygen.
Check out some of our best sellers.
This deeply purifying and nourishing cleanser effectively removes dirt and impurities from the skin's surface while enhancing the skin's moisture barrier. It is filled with moringa seed oil, bisabolol and Centella Asiatica extracts to purify and soothe skin. This is a vegan-friendly product suitable for sensitive skin with normal, dry, combination or dull skin types.
Dr G Hyper Brightening Cleansing Foam
The silky, lightweight formula is ideal for anyone with sensitive, combination, and acne-prone skin types. It is fragrance-free and made without essential oil and harsh ingredients. Its gel-like consistency is easily absorbed by the skin to make it less dry, more smooth and plump with consistent use. We love this toner for its ingredients. This is a soothing blend of plant-based extracts, along with hydrating ingredient hyaluronic acid, and the soothing Centella Asiatica.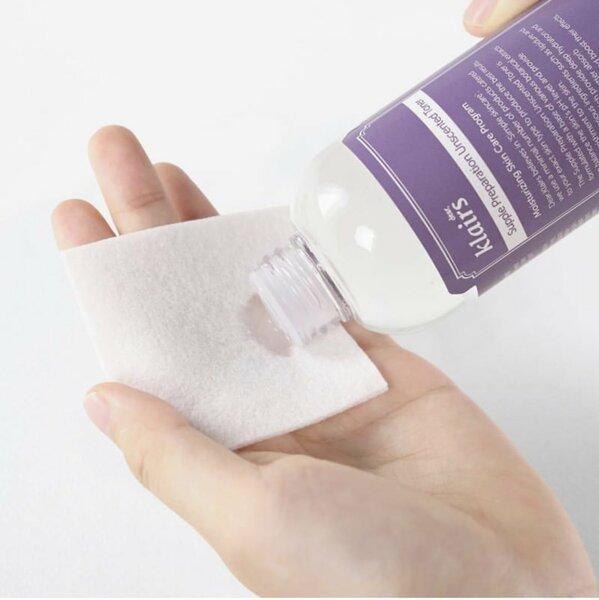 Klairs Supple Preparation Unscented Facial Toner
If your skin feels thirsty and needs some extra boost this is the sheet mask you will want to add to your routine. Abib Gummy Sheet Mask Milk Sticker has a unique formula. It is in a form of a cream and not an essence. The texture makes it thicker and richer. Milk protein extract provides moisture. In addition, it helps to keep skin soft, smooth and strong. Witch hazel, Centella Asiatica and apple seed extract soothe skin and keep it calm.
ABIB Gummy Sheet Mask Milk Sticker
My Skin Mentor Dr G Lock & More A-Clear Mask harnesses the power of concentrated, active ingredients to deliver powerful moisturising benefits and tackle the issue of oiliness, enlarged pores and acne. With an airtight design and barrier, this mask efficiently transfers a concentrated fluid of active ingredients into the skin. This mask has been specially designed for oily and combination skin. Centella Asiatica Extract controls sebum production while Melaleuca Alternifolia (Tea Tree) Leaf Water soothes irritated skin.
Dr G Lock & More A-Clear Sheet Mask
This product is perfect to tackle angry face. Pretty much a result of the "cica" movement, this lightweight cream great for anyone with sensitive skin. It's formulated with moisturising shea and cocoa seed butter, and a major dose of Centella, which soothes skin.
Klairs Midnight Blue Calming Cream
This redness-reducing sun cream sold out almost overnight when it was first launched. It's loaded with soothing Centella and has an amazing formula that gives a little bit of a shimmer which gently cancels out redness. It acts like a colour corrector.