Posted by Skinsider Team on 17th Feb 2023
​Why K-beauty cotton pads are must-haves in your skin routine?
Discover the transformative power of Korean cotton pads - the secret weapon and must-have addition to any effective Korean skincare routine. Uncover the magic behind these amazing pads and see for yourself the incredible benefits they can offer for your skin. So why settle for ordinary skincare when you can take it to the next level with the game-changing power of Korean cotton pads?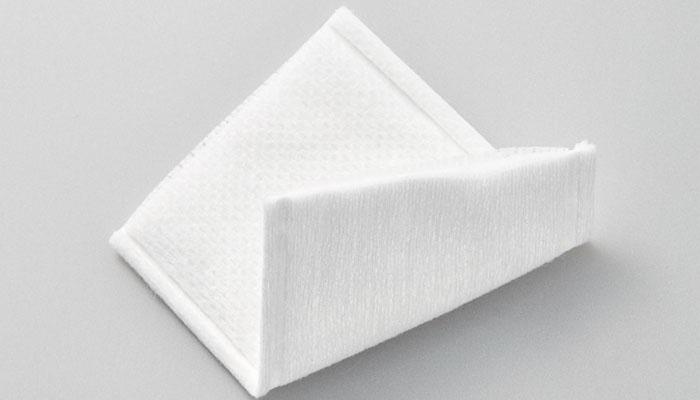 Why are cotton pads used in Korean skin-care routine?
You may have already observed that the Korean approach to skincare is centred around being gentle with your skin. This is because taking extra care is crucial to prevent any potential irritation.
That's why using cotton pads is considered one of the most hygienic ways to apply skin-care products. They ensure a clean application and can remove any excess residue effectively. Cotton pads also enable Korean face toners, exfoliators and skin essences to be applied more evenly and efficiently.
However, it's essential to choose the right cotton pad to avoid any adverse effects on sensitive skin, as the wrong type can be counterproductive to your overall skincare routine.
What is the difference between Korean cotton pads and Western ones?
To ensure your skin doesn't negatively react to a cotton pad, a simple tip is to use a well-soaked pad.
In the UK and Europe, the rounds or squares available at pharmacies drugstores are often absorbent, but have a tendency to leave lint behind on the skin. This lint can soak up moisture, leaving your skin dry and rough, while also attracting debris and dirt that can irritate the skin's surface and clog pores. Unfortunately, these pads can also feel scratchy and fall apart easily, which is less than ideal.
Contrarily, the cotton pads offered by Korean beauty brands boast a more robust texture that feels smoother and gentler on the skin than the traditional cotton pads. Typically made with untreated and unbleached cotton, these pads help minimize skin irritation. They do not pill and are exceptionally soft, ensuring that they do not absorb all of the product.
Moreover, Korean cotton pads can serve a more extensive role in your skincare routine. You can use them to pat your face dry, or create a personalized sheet mask.
Which Korean cotton-pad should you use?
When it comes to your skin, softness is key. And that's exactly what you get with our amazing K-beauty pads! Made with a super gentle material that's easy on even the most sensitive skin, these pads offer a level of comfort that's simply unmatched.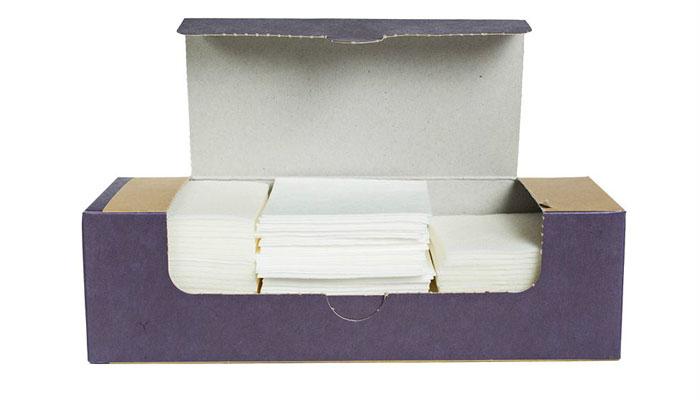 With its two unique textures in one box, this pad is a must-have for any beauty lover. The compressed cotton pad removes any impurities from your skin, while the spongy texture collects the toner and returns it to your face for maximum absorption.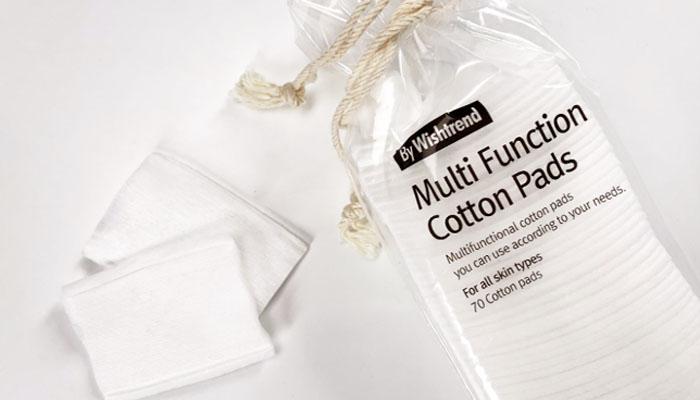 With 70 double-sided pads in every box, these versatile cotton pads are a must-have for any skincare routine. Made from 100% pure organic cotton, the soft felt side is perfect for a gentle, pillowy cleanse, while the crisscrossed side effectively removes impurities and dead skin cells. Whether you have sensitive skin or are looking for a deeper clean, these multi-functional cotton pads have got you covered! So why settle for ordinary cotton pads when you can have the best with By Wishtrend?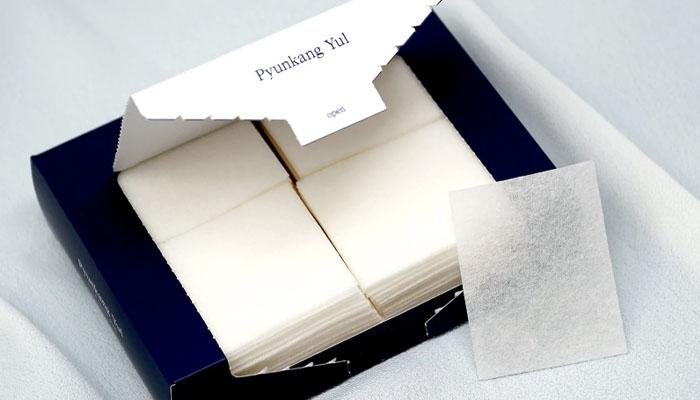 Made from a unique blend of sponge pulp and rayon, these pads require only 1/3 of the amount of toner compared to other pads. The result? A more efficient, cost-effective, and eco-friendly solution to toning your skin. Not only are they incredibly thin and soft, but they also don't pill or leave any fibers behind on your skin. And with the ability to use them as a homemade sheet mask, you can target specific areas of your skin for maximum results.
Looking for something different?
Get ready for a skin care revolution with Haruharu Wonder Ultra Fit Facial Pads! With its eco-friendly packaging, these newly-renewed pads are a must-have addition to your beauty routine. The highly absorbent rice grain-shaped pads only require half the amount of toner compared to other pads, reducing your toner usage to 1/2 down! The smartest pads in the market, they fit perfectly to your facial contours and could be used for skin packs on any dried facial parts. Crafted from pulp mixed with rayon, the hyperallergenic multi-functional pads don't dry out easily and soak up less toner, allowing more to sink into the skin.
Say goodbye to wasteful, ineffective toner pads and hello to Korean Cotton Pads – your new secret weapon for flawless skin!