Posted by Skinsider Team on 22nd Jan 2022
Do Pimple Patches Actually Work?
Acne is one of the biggest and peskiest skin issues. No surprise that people are always seeking new products that may help with their skin emergencies.
Thankfully, with the raise of Korean pimple patches you have a chance to keep your breakouts under control. They are small but mighty in changing our pimple-fighting game.
Check how to enjoy flawless skin days thanks to this lovely Korean skincare product!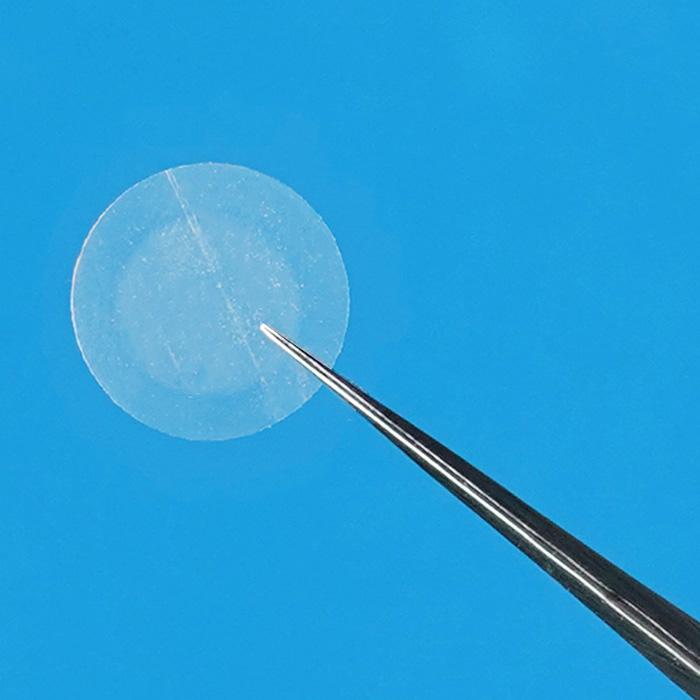 What are pimple patches made from?
Pimple patches—aka acne patches, zit dots, acne dots, acne patches—are made from a hydrocolloid material. This is a moisture-absorbing material that is well-known in the medical field and has been used for decades to help with wound healing. Hydrocolloid material simply creates a moist environment and helps skin heal faster.
Now this amazing ability in healing wounds is used in the Korean beauty industry to create small-sized patches to help speed up the acne healing process.
How do pimple patches work?
Acne dots are all designed to do the same thing, help your skin heal faster.
You can think of them as mini dressings for your zit that you apply on your face. Each patch will create a moist environment, absorb any drainage from the pimple, and protect the wound from bacteria and further trauma. It will also prevent the healing skin area from sun exposure.
This is key for preventing scarring and speeding up healing time.
After removing a patch, a pimple should be flatter and less inflamed.
Hydrocolloid patches filled with acne-fighting ingredients like salicylic acid will be great for pimples that are just forming under the skin. They may prevent them before they even show up on the surface of your skin.
When should I use a pimple patch? When is pimple patch effective?
Acne patches are designed to manage well developed pimple.
This is when you see a yellow or white pus. Your skin is about to break (also called as a pimple "pop"). Keeping wound clean and protected will reduce the risk of reinfection. Otherwise, the bacteria can spread and create scarring.
You can also put your acne patches on whiteheads. They will absorb excess sebum.
How to use pimple patches?
Most zit stickers need to be worn for a few hours to do their job. The easier way is to apply any acne patch before bed and let it do all the work while you sleep.
What to do when you wake up in the morning and see a pimple? Do not worry, we got you covered. Some acne dots are thin enough to be worn during the day.
Before applying your pimple patch, make sure you washed your skin, and it is completely dry. Otherwise, the patch will not stick to wet skin. If your freshly picked pimple is bleeding, be sure to cleanse and disinfect the spot before application.
Do not apply any product before patch. Simply wash your face and apply a patch. After that apply remaining skincare products on your face. But do not apply any product over the acne dot as it may compromise its performance or make it pill off your face.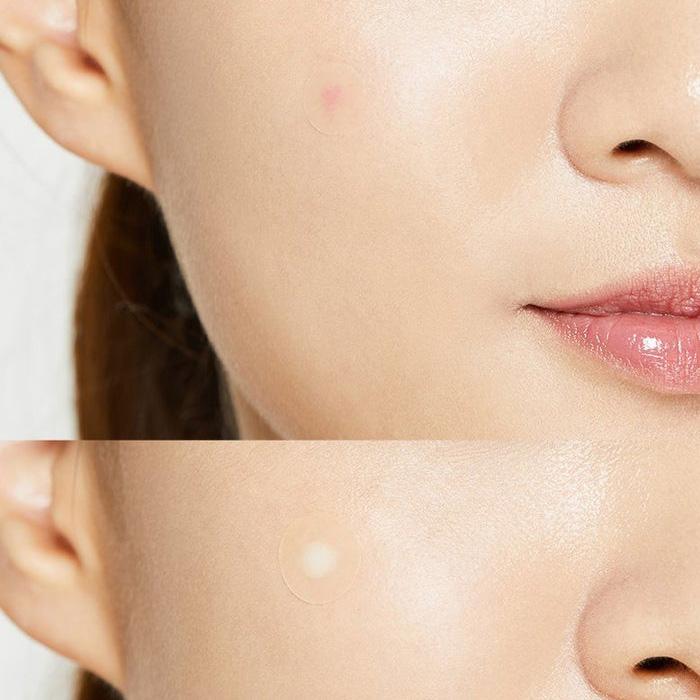 Why do acne patches turn white?
Do not be surprised that after few hours of wearing an acne sticker it will turn white. It is moisture, bacteria, and any drainage from your zit. Hydrocolloid patches will gently absorb seeping liquid from your skin and eventually turn white.
Can pimple patches make acne worse and are they bad for skin?
In general, pimple patches will not make acne worse. In worst, they will not be helpful. Reason? They are used in a wrong way or are not suitable for your type of acne.
However, some brands use ingredients such as salicylic acid or tea tree oil to dry out pimples, which may also dry or irritate extremely sensitive skin. This is something to keep in mind if you have hyper-sensitive skin.
Do hydrocolloid patches work on cystic acne?
Unfortunately, pimple patches will not work on cystic acne as it is deeply rooted inflammation. What is cystic acne? It presents itself in deeper acne in a form of large, painful pimples trapped under the skin.
This means that if you are struggling with cystic acne, you will require other treatment like cortisol injections performed by dermatologist or other treatment that pimple patches just cannot deliver.
Salicylic acid and benzoyl peroxide are always good ingredients to look for. They are staples for acne treatment.
So, should you use an acne patches when you experience cystic acne?
You may do it as a pimple patch will stop you from touching your skin and will prevent you from adding irritation to already "a big problem on your face"! An acne dot will create a shield and protect your skin when you start touching or pressing the cystic zit.
Also, a lot of people with cystic acne also get whiteheads which acne dots are designed for.
For a long-term solution while dealing with cystic acne, we highly recommend consulting a dermatologist.
Do pimple patches work on hormonal acne?
If hormonal imbalance is a cause of your breakouts, acne dots may not be enough for you. They will help you tackle inflammation but will not heal the cause/ root of your acne.
Pimple patches can be a worthwhile option, but do not expect them to be a cure for all the causes of your acne.
For a long-term solution while dealing with hormonal acne, we highly recommend consulting a dermatologist.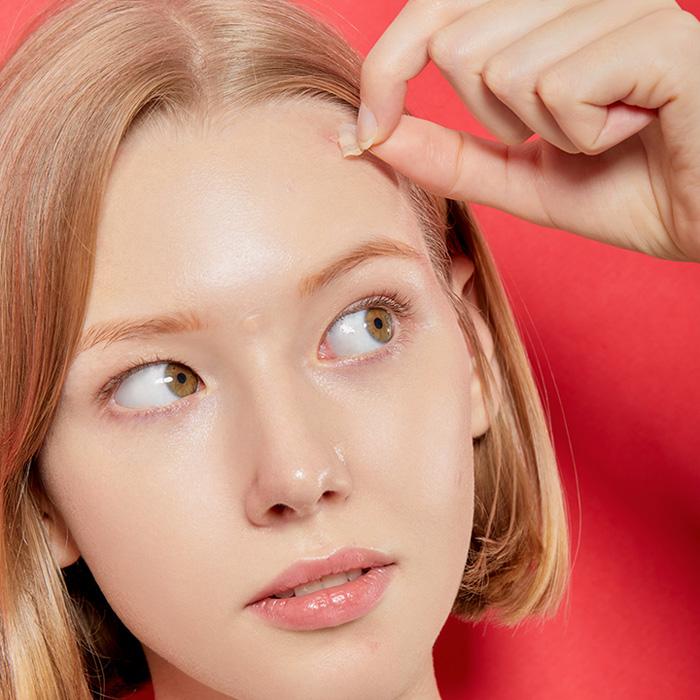 Do pimple patches work?
Yes, pimple patches work. They will not be able to fully reverse damage to your inflicted wound during your skin-picking session. But they can help treat and calm inflammation plus speed up healing process.
In a summary, hydrocolloid patches are good for your skin as they:
absorb excess moisture from your pimple
prevent bacteria from spreading
create a moisture barrier to reduce the risk of acne scarring and speed up the healing process. They protect the zit from external bacteria, sunlight, or face picking.
Best pimple patches-which pimple patch is the best for me?
Patches can help clear your complexion. For those who need a spot treatment for an annoying whitehead or simply cannot keep their hands away from a pimple, pimple patches are worth a try.
We have an amazing range of hydrocolloid patches in our offer.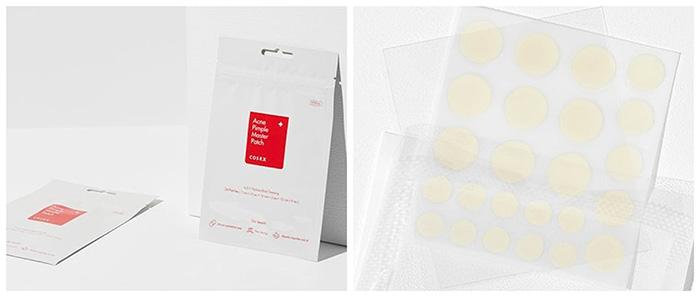 Cult K-beauty skincare product by COSRX comes in three sizes. Due to the thickness of the material, they are a perfect overnight treatment. Ideal for whiteheads, they reduce redness and inflammation, and they speed up healing. We recommend them for slight, mild, and/or severe acne.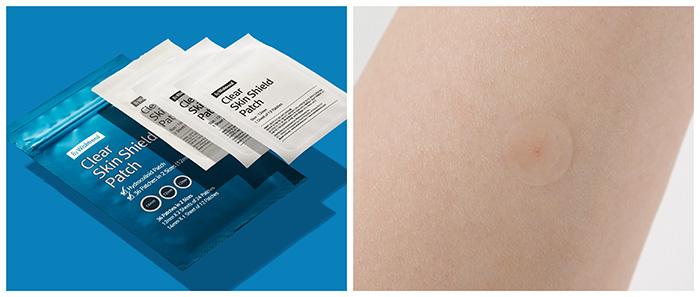 These Korean acne stickers from By Wishtrend have translucent texture and can be used under the makeup, meaning you could be treating your breakout all throughout the day. We still recommend avoiding wearing a makeup as it will show the edges of the patch making it more visible.
The hydrocolloid patches come in two sizes and in a resealable bag. They turn into a milky white colour when they are ready to be removed. We recommend them for slight, mild, and/or severe acne.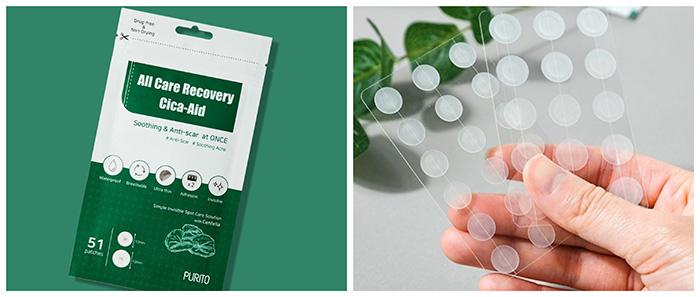 A set of fifty-one patches is packed with Asiaticoside, Madecassic Acid, and Asiatic Acid that have great anti-redness and soothing effect. We recommend them for slight and/or mild acne.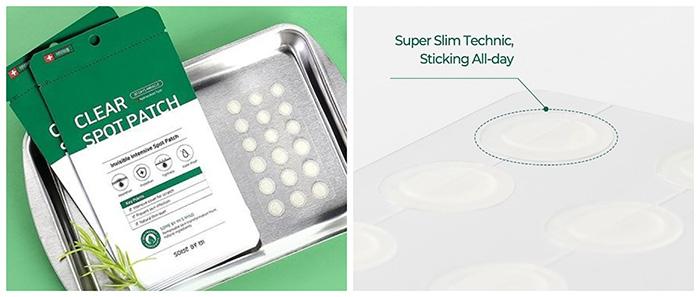 A set of waterproof yet breathable hydrocolloid patches that flatten pimples by absorbing pus and protecting the wound against bacterial infection. The spot patch is suitable for daytime. Available in two sizes.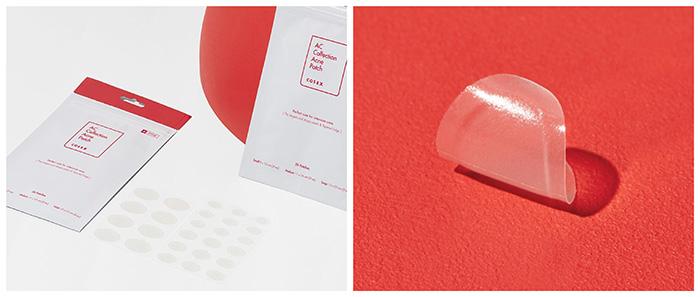 Another hit skincare hack is perfect for those hard to tackle zits that appeared on a hair line, jaw line or back. Yes…. They can be used on your back or chest as well. They come in three varied sizes. The biggest size of a patch will manage a cluster of pimples. We recommend them for slight, mild acne.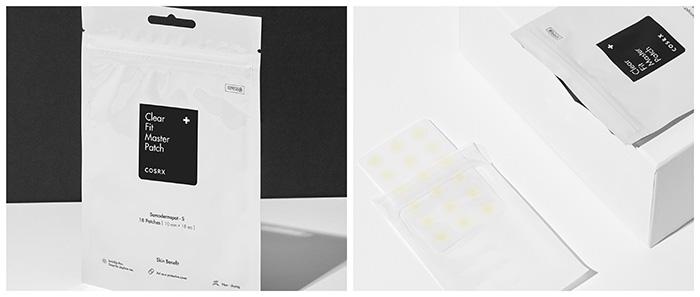 Discreet little patches that are much thinner than the classical version of COSRX. The ultra-thin texture makes them perfect for day wear. They come only in one size. The patches are transparent; however, the visibility may vary depending on skin tone. We recommend them for slight, mild acne.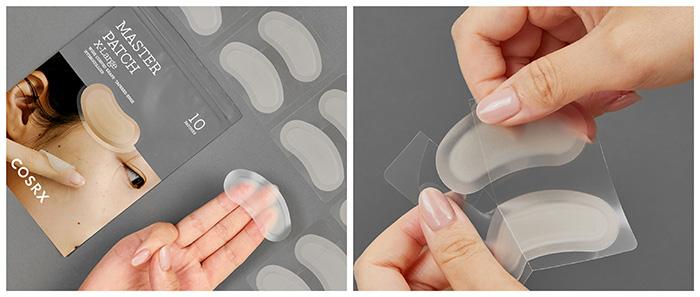 One of the latest zit stickers from cult Korean brand manages clusters of pimples. This generous sized hydrocolloid patch contains niacinamide to brighten the skin and avoid scarring. We recommend them for slight, mild, and/or severe acne.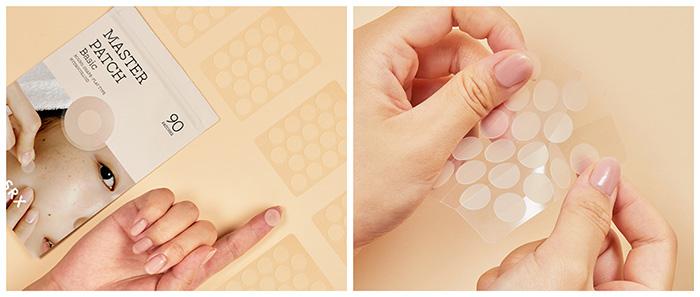 The set of 90 patches comes in one size and is a mega pack to manage breakouts.
100% high-quality hydrocolloid patches have cut lines for effortless application. We recommend them for slight, mild, and/or severe acne.
Shop the selection of all pimple patches here.
*Photo source: courtesy of all brands featured in our blog post.