Posted by Skinsider Team on 19th Nov 2023
Elevate Your Skincare Ritual: Embrace Positivity with PLODICA's High Performance Vegan Line
In the vibrant world of Korean skincare, a new beacon of positivity has emerged—PLODICA. Be Positive! Be Plodica! This High Performance Vegan brand is here to walk hand-in-hand with you through positive changes in your life, focusing on your thoughts and actions rather than vague notions.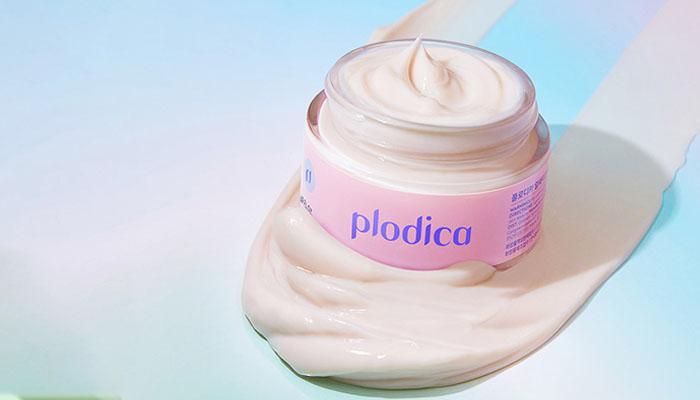 The PLODICA Philosophy: Positivity in Practice
At PLODICA, positivity is more than a tagline; it's a way of life. The Korean skincare brand cares about what you eat, think, and share with others. They believe that positivity should be a part of your daily routine, starting from your skin. The brand's journey begins with the positive energy derived from a 760-year-old Ara Lotus, reaching out to transform your skin.
CLEAN VEGAN: The Essence of PLODICA
PLODICA proudly embraces the CLEAN VEGAN lifestyle, featuring 100% Korean powerful botanicals.Their products are gluten-free, cruelty-free, and certified by France Eve-Vegan. Not stopping there, The brand has acquired an Excellent class from the Germany Derma Test and are Flustix Plastic Microbeads-Free (Germany). Their commitment extends to eco-friendly packaging, ensuring you get better every day with us.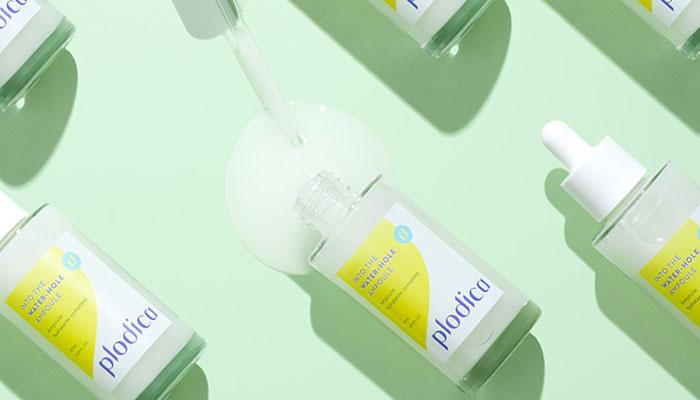 PLODICA's Commitment to Authentic Sustainability
Authentic sustainability is at the heart of PLODICA's dedication to maintaining a genuinely clean beauty line. The Korean skincare brand promotes sustainable coexistence with the environment by using 100% vegan botanicals. Their commitment extends to eco-friendly packaging, including 100% recyclable glass and sugar-cane-based outer boxes. Also, the ink is 100% soy-based, and easily peelable labels make recycling hassle-free.
Explore Patented Ingredients for Radiant Results
Nature holds the key to skincare, and PLODICA knows it. They've explored over 7,000 Korean botanicals for skin-soothing, brightening, and wrinkle correction benefits. Their products are enriched with patented ingredients like Sacred Lotus extract, Jiaogulan, and Chamaecyparis Obtusa Leaf Extract, showcasing their dedication to quality and effectiveness.
Dive into the PLODICA Skin Routine
Let's explore their eco-friendly, sustainable, vegan and simplitic skincare line: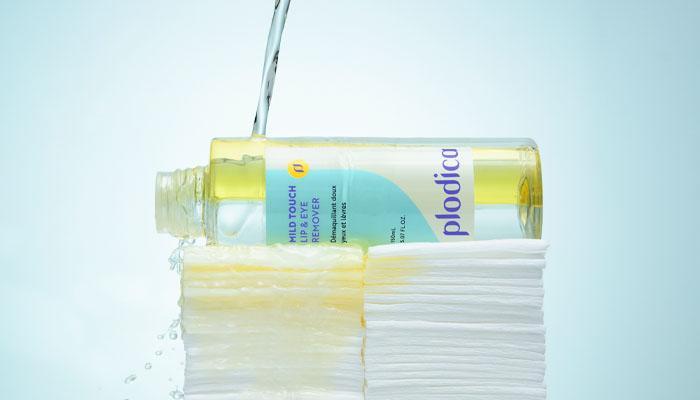 Step 1: Makeup Remover
PLODICA Mild Touch Lip & Eye Remover will help youay goodbye to stubborn makeup with Centella Asiatica and nourishing oils for a soft finish.
Step 2: Double Cleansing
PLODICA Good To Refreshing Cleansing Oil -This gentle oil, infused with botanical extracts, effortlessly removes impurities and makeup, offering a refreshing and revitalizing start to your radiant transformation.
PLODICA Phyto Bubble Relief Foam: Control sebum and reduce blemishes with Centella Asiatica, Tea Tree Oil, and Houttuynia Cordata Extract.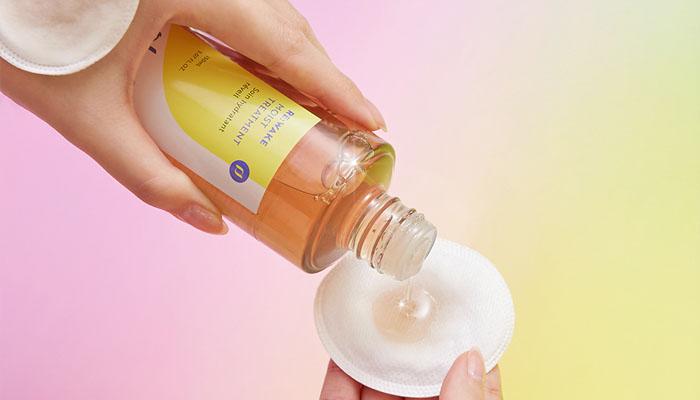 Step 3: Toner
PLODICA Re:wake Moist Treatment: Hydrate with a complex of hyaluronic acid, shea butter, avocado oil, and vitamin E, protecting against environmental stressors.
Step 4: Serums
PLODICA Into the Water-Hole Ampoule: Combat dryness, fine lines, and dullness with a hydrating complex of seawater, hyaluronic acid, glycerin, and panthenol.
PLODICA Youth Up Ampoule: As an alternative, you can indulge in the transformative power of PLODICA's Youth Up Ampoule. Infused with advanced peptides and the sacred energy of Ara Lotus, this youth-enhancing elixir diminishes fine lines, promoting a plump, firm texture for a radiant, age-defying glow.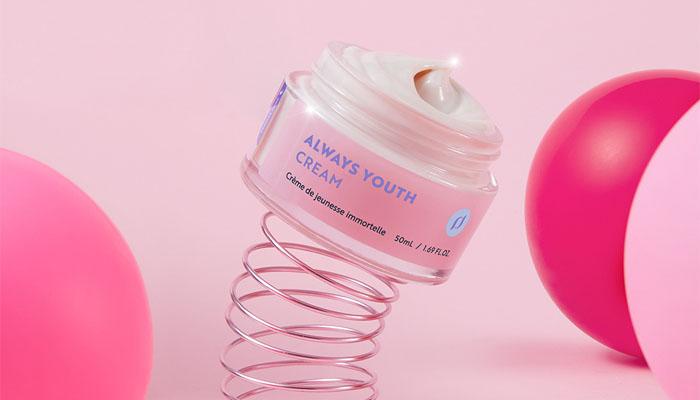 Step 5: Korean Vegan Face Cream
PLODICA Water-Bag Barrier Cream: Soothe, brighten, firm, and improve skin texture with Centella Asiatica, Niacinamide, and Adenosine.

PLODICA Always Youth Cream - Timeless Radiance: Seal in the benefits of your PLODICA routine with the Always Youth Cream. Enriched with Centella Asiatica, Niacinamide, and Adenosine, this fast-absorbing cream leaves your skin flawless, embodying the timeless radiance of positive skincare.
Extra Step: Clear Pads
PLODICA Refresh Clear Pad offers a rejuvenating skincare experience by soothing rough skin texture and providing deep hydration to areas where dead skin cells are removed. With a 3-minute moisturizing care using 100% vegan cotton, these pads contain 50% Nelumbo Nucifera Callus Culture Extract, harnessing the power for potent hydration, while the use of non-irritating, chemical-free materials ensures a refreshing and gentle application, leaving the skin with a moisturized and revitalized feel.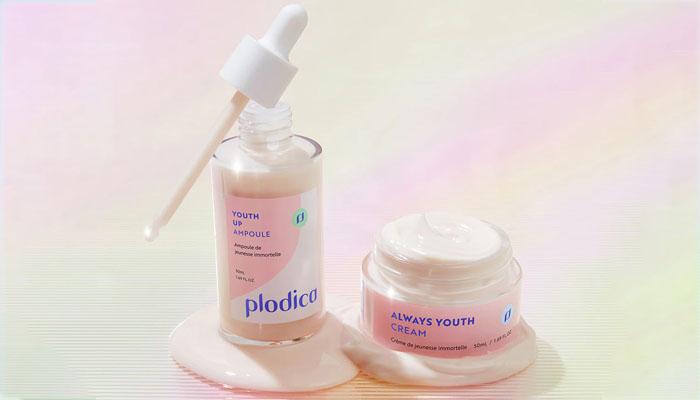 Final Thoughts on PLODICA: Authentic, Clean, and Effective
PLODICA has won us over with their commitment to authentic sustainability and clean beauty. If you're seeking a K-beauty brand aligned with your values, try PLODICA. Trust us; the transformative power of positivity meets performance in every radiant result. Elevate your skincare ritual with PLODICA—a brand that embodies the true essence of Korean skincare magic. Shop the entire range here.