Posted by Skinsider Team on 21st Jul 2023
​Hydration Hacks: Korean Skincare Tips for Dehydrated Skin in the Summer
Dehydration is a common issue during summertime, as excessive heat and humidity strip away the skin's moisture, leaving it dry, dull, and prone to sensitivity. However, with the right approach and a few Korean skincare tips, you can maintain optimal hydration levels and keep your skin healthy and glowing all summer long. In this article, we will explore the importance of hydration for sensitive skin, offer tips on using Korean skincare products to maintain moisture, and recommend specific lightweight and water-based products for rehydrating the skin in hot and humid weather.
The Importance of Hydration for Sensitive Skin in Summer:
Sensitive skin requires extra care, as it tends to react more easily to environmental factors. During the summer, when the heat and humidity are high, the skin's natural moisture barrier can become compromised, leading to increased sensitivity and dryness. Dehydrated skin not only feels uncomfortable but can also exacerbate existing skin issues like redness, irritation, and breakouts. Therefore, it's crucial to prioritize hydration and protect your skin from the harsh summer conditions.
Maintaining Optimal Hydration Levels with Korean Skincare Products:
Korean skincare is renowned for its emphasis on hydration and achieving the famous "glass skin" effect. Here are some tips to maintain optimal hydration levels using Korean skincare products:
Hydrating Toner
Start your skincare routine with a hydrating toner. Look for toners that contain ingredients like hyaluronic acid, aloe vera, and green tea, as these help replenish moisture and soothe sensitive skin. Gently pat the toner onto your face, allowing it to penetrate deeply.
Recommended Korean Products for Hot and Humid Weather: Pyunkang Yul Essence Toner is a perfect post-cleanse skin rebalancer. With Milk Vetch Root Extract and only 7 ingredients, it revitalizes and hydrates. Its concentrated formula absorbs quickly, leaving the skin moisturized and soft. Great for all skin types.
Essence
A lightweight, watery product that provides an extra layer of hydration and helps other products penetrate deeper into the skin. Recommended Korean Face Essence for Hot and Humid Weather: The COSRX Advanced Snail 96 Mucin Power Essence is a summer essential for dehydrated skin. Formulated with 96% snail mucin extract, this essence provides intense hydration and moisture to combat the effects of hot weather and sun exposure. Its lightweight texture allows for quick absorption, instantly quenching your skin's thirst without feeling heavy or greasy.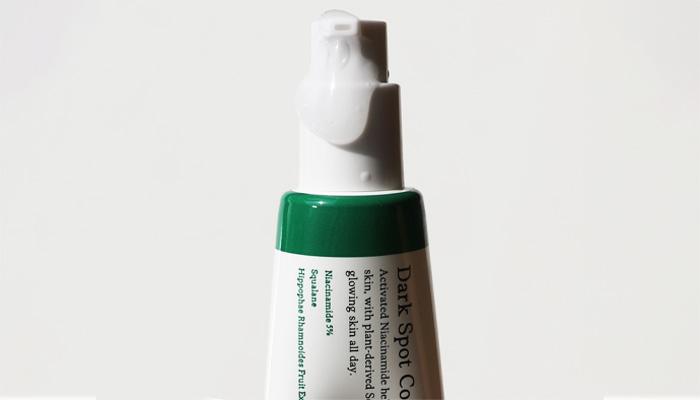 Serum
Use a hydrating serum with active ingredients like niacinamide to target specific concerns while providing moisture. Recommended Korean Serum for Hot and Humid Weather: AXIS-Y Dark Spot Correcting Glow Serum. Enriched with potent brightening ingredients such as niacinamide and sea buckthorn, this serum is designed to enhance your skin's overall complexion.
Sheet Masks
Treat your skin to a weekly sheet mask session. Sheet masks are soaked in nutrient-rich essences that provide an instant surge of hydration. Choose sheet masks infused with ingredients like hyaluronic acid, cucumber, or rose water for their hydrating and soothing properties. Apply the sheet mask for 15-20 minutes and gently massage the remaining essence into the skin.
Recommended Korean Sheet Mask for Hot and Humid Weather: Rovectin Skin Essentials Dr. Mask Aqua is a rejuvenating facial mask that deeply hydrates the skin, resulting in a youthful and supple appearance, while also improving skin texture. Packed with 7 Layers of Hyaluronic Acid Face Essence, Niacinamide (Vitamin B3), and Panthenol (Vitamin B5), this mask provides comprehensive hydration and nourishment to the skin.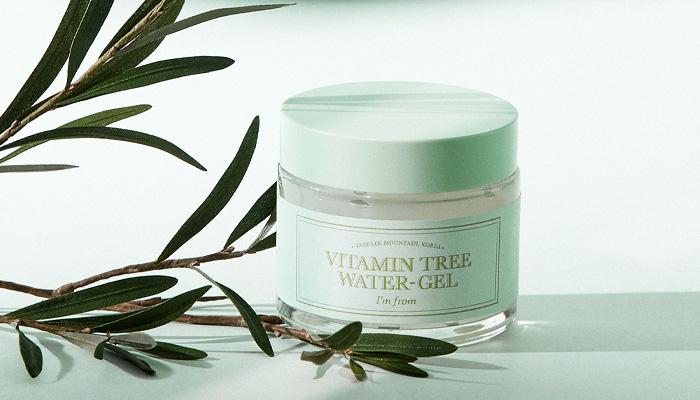 Lightweight Moisturizer
Opt for lightweight, water-based moisturizers that provide intense hydration without feeling heavy on the skin. Korean gel or gel-cream moisturizers are perfect for summer as they offer a refreshing and non-greasy feel. Look for products that contain ingredients like ceramides, glycerin, and snail mucin, which help lock in moisture and strengthen the skin barrier.
Recommended Korean Moisturiser for Hot and Humid Weather: I'm From Vitamin Tree Water-Gel is an exceptional moisturizer specifically designed to hydrate and nourish oilier skin types, leaving no greasy residue. This remarkable moisturizer effectively nourishes oilier skin without any lingering greasiness, making it an ideal choice for those seeking optimal hydration.
Sunscreen
Finish off with a broad-spectrum sunscreen with a high SPF to protect your skin from harmful UV rays. Recommended Korean SPF for Hot and Humid Weather: Isntree Hyaluronic Acid Watery Sun Gel is with the goodness of Centella Asiatica and 8 types of hyaluronic acid. This lightweight formula effectively locks in moisture, reduces irritation and redness, and addresses dehydrated skin. Enriched with ceramides, it actively prevents dryness, ensuring your skin stays hydrated and nourished.
Extra step: Mist
If your skin is tight and itchy during the day, use a mist as your SOS treatment.(check also our special blog post in Mists here)
Recommended Korean Face Mist for Hot and Humid Weather: Klairs Fundamental Ampule Mist is an ideal solution for dehydrated skin throughout the day. This mist is based on Green Tea Water and contains a blend of rice, cucumbers, okra, and mugwort, delivering intensive hydration and antioxidant benefits to the skin. Its formula effectively replenishes moisture, leaving your skin refreshed and revitalized.
Don't let summer heat take a toll on your sensitive skin. By prioritizing hydration and following these Korean skincare tips, you can maintain optimal moisture levels and keep your skin healthy, supple, and glowing throughout the season. Remember to choose lightweight, water-based products, layer your skincare routine effectively, and indulge in weekly sheet mask sessions to combat dehydration and minimize sensitivity. Embrace these hydration hacks and let your skin shine with confidence this summer!