Posted by Skinsider Team on 26th Mar 2023
​Serum Savvy: Targeted Skincare for Your Needs
Korean skincare serums have gained immense popularity in recent years due to their effectiveness in improving skin texture and reducing various skin concerns.
Find the best serum for your skin.
Benefits of Korean skin serums
One of the significant benefits of using Korean skincare serums is that they are suitable for every skin type, be it oily, dry, or combination. These serums are formulated with potent ingredients such as hyaluronic acid, Vitamin C, retinol, and niacinamide, which penetrate deep into the skin and target specific skin concerns. For instance, hyaluronic acid helps hydrate the skin, while Vitamin C brightens the complexion and reduces dark spots.
Why should you use Korean skincare serums?
Using serums in your skincare routine is essential because they provide concentrated active ingredients that target specific skin concerns. Unlike moisturizers, serums have smaller molecules that penetrate deep into the skin, delivering high concentrations of active ingredients. This makes them effective in improving the overall texture and appearance of the skin. Additionally, serums help to enhance the efficacy of other skincare products in your routine, such as moisturizers and sunscreens. Overall, incorporating Korean skincare serums into your routine can help achieve a healthy and radiant complexion.
How to find a right serum for your skin?
When it comes to finding the right serum for your skin, it's important to consider a few key factors. First, identify your skin type and any specific concerns you want to address, such as dryness, aging, or acne. Next, look for serums that contain ingredients that target those concerns, such as hyaluronic acid for hydration, ceramides for skin barrier, vitamin C for brightening. You should also pay attention to the concentration of these ingredients and the overall formulation of the serum. Lastly, it's important to patch test any new serum before applying it all over your face to ensure that it doesn't cause irritation or an allergic reaction. By taking these steps, you can find the right serum to help you achieve your skincare goals.
Top Korean face serums for every skin concern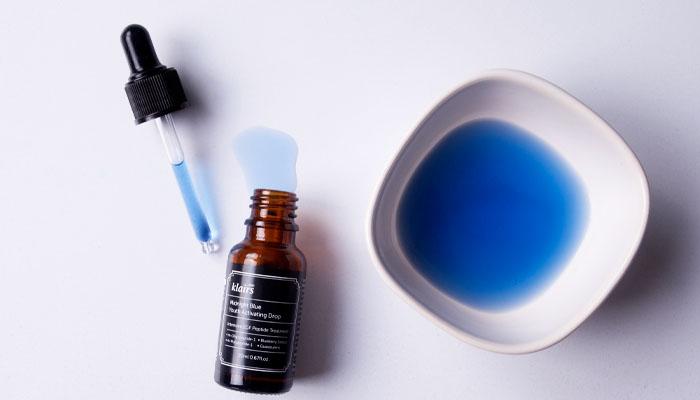 Korean serum for Plumper Skin
Klairs Midnight Blue Youth Activating Drop (20ml)
An effective serum for plumping the skin and combating signs of aging due to its highly concentrated formula and key ingredients, EGF and FGF (peptides), which naturally occur in the skin and aid in keeping it firm and youthful.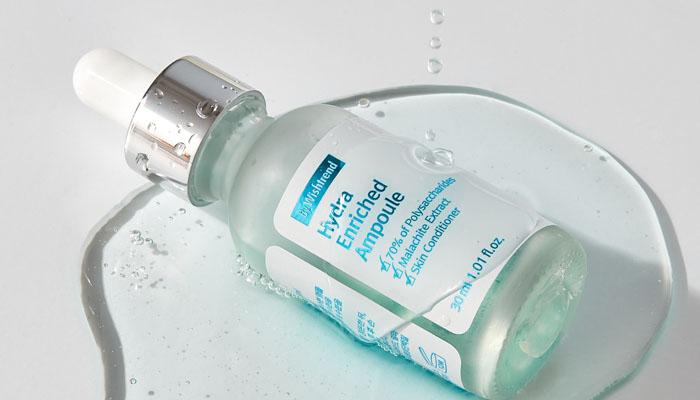 Korean serum for Intensive Hydration
By Wishtrend Hydra Enriched Ampoule
An excellent hydrating serum that contains Aloe Vera Leaf Polysaccharide to provide refreshing and long-lasting hydration, replenish skin benefits, and create a moisture barrier without leaving a sticky feeling or clogging pores.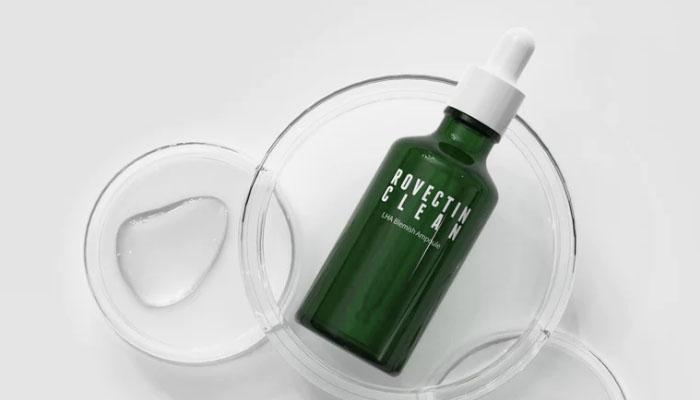 Korean serum for Acne Scars & Enlarged Pores
Rovectin Clean LHA Blemish Ampoule 50 ml
An excellent serum for treating acne scars and uneven skin tone due to its high content of neroli flower water extract, skin-brightening ingredients, LHA which gently exfoliates and unclogs pores, and 5 types of hyaluronic acid for deep hydration and moisture retention.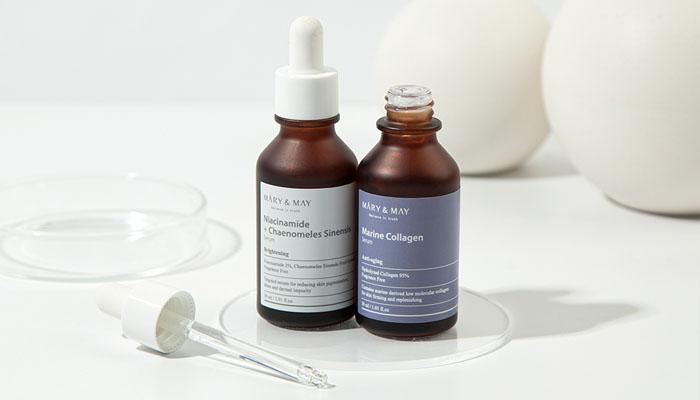 Korean serum for Uneven Skin Tone
MARY & MAY Niacinamide + Chaenomeles Sinensis Serum
An effective serum for treating acne scars and uneven skin tone with its combination of niacinamide and Chaenomeles Sinensis Extract, which work together to brighten and balance the skin.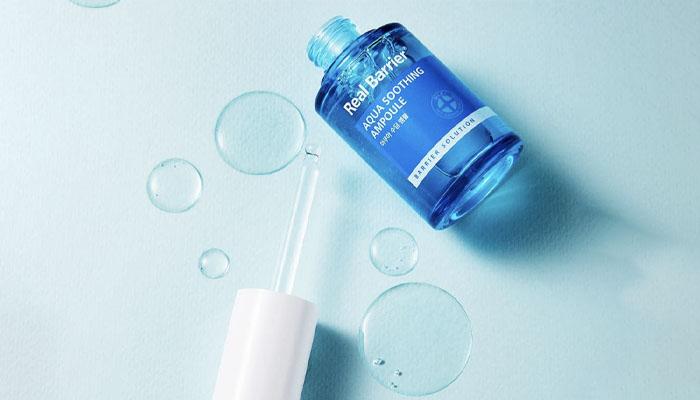 Korean serum for Weakened Skin Barrier
Real Barrier Aqua Soothing Ampoule 30ml
A unique, oil-free formula containing 5 different forms of Hyaluronic Acids and patented Dual Ceramides to deliver and seal in moisture, while also calming and soothing the skin.