Posted by Skinsider Team on 16th Aug 2021
What can PHA (Polyhydroxy Acid) do for your skin?
Time for a glowing start to the week with PHA in your skincare routine.
Our latest addition from the K-beauty world is Klavuu Green Pearlsation PHA Calming Serum combining PHAs, Tea Tree Extracts and Centella Asiatica.
Is your skin too sensitive to use other exfoliating acids (AHAs or BHAs)? If the answer is yes, you may enjoy this latest addition from Klavuu.
But let's start with the basics of what are PHAs. Here is your insight into this interesting ingredient and how it is used in Korean skincare products.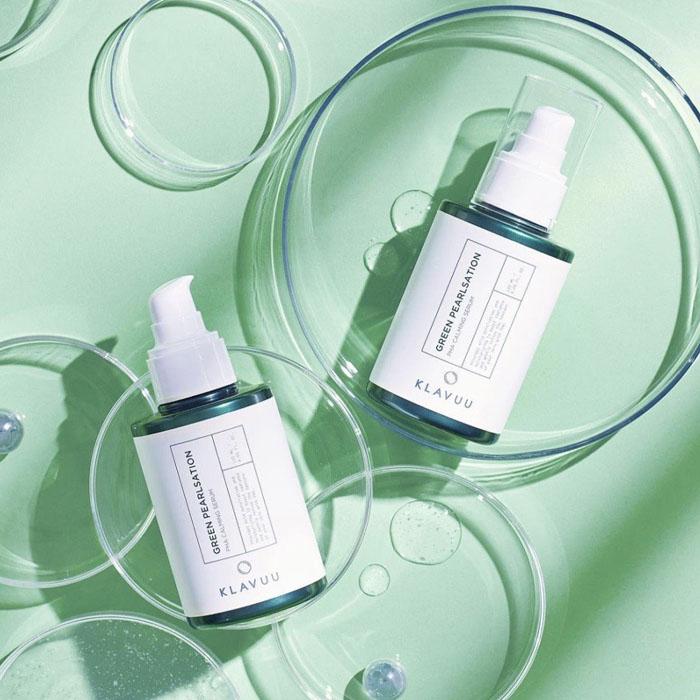 What exactly are PHAs?
Polyhydroxy acids — aka PHAs — are chemical exfoliants, also called second-generation AHAs.
The most common PHAs are gluconolactone, galactose, and lactobionic acid. PHAs work by exfoliating dead skin cells on the surface. Skin becomes more even in tone and texture. PHAs are also rich in antioxidants and stimulate skin repair. This makes this ingredient suitable for all skin types.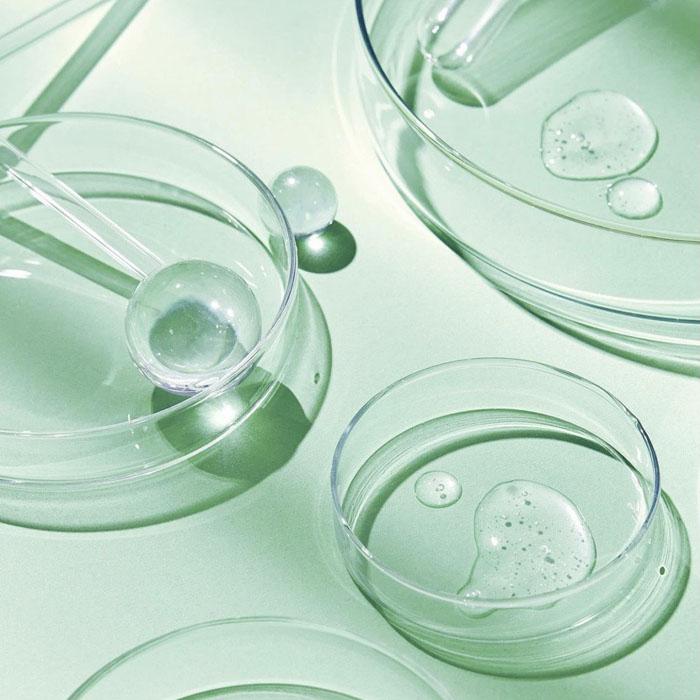 How are PHAs different from AHAs and BHAs?
PHAs are much larger molecules and cannot penetrate as deeply as AHAs and BHAs. They work exclusively on the surface, without disturbing the deeper delicate layers of the skin. They offer less irritation.
Are PHAs suitable for my skin?
AHAs (e.g. glycolic acid and lactic acid) penetrate the skin more deeply and are better for normal to dry skin as they enhance natural moisture levels and exfoliate dead cells.
BHAs (e.g. salicylic acid) are better for oily and acne-prone skin. They tackle blocked pores, dissolving sebum and dead skin cells.
PHAs are alternatives to both AHAs and BHAs if you tend to have very sensitive skin.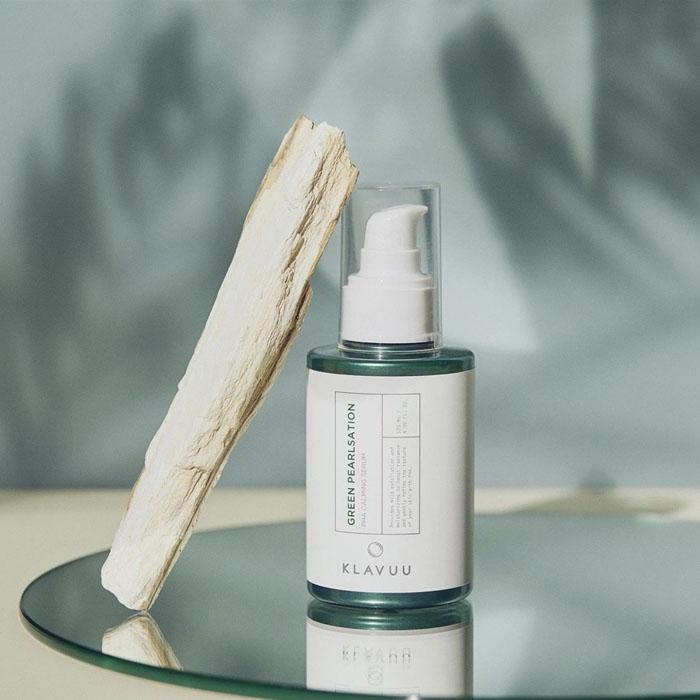 Can I use PHA every day?
PHAs are suitable for sensitive skin but they still should be introduced with care to your routine. Some studies suggest these are daily acids. We would recommend using them 1-3 times a week depending on the condition of your skin. This will reduce the risk of skin irritation and photosensitivity. It is also worth adding PHAs to your night routine. Then like every morning we recommend using sunscreen.
Is PHA anti-ageing?
The studies confirm that PHAs even combat glycation, a process that weakens collagen and elastin in your skin. Hence, the product has some anti-ageing properties.
Korean PHA serum
Klavuu Green Pearlsation PHA Calming Serum offers gentle exfoliation. It repairs skin, exfoliates away dead skin, reduces the appearance of skin damage.
Here is an analysis of its ingredients:
- Anti-acne: Melaleuca Alternifolia (Tea Tree) Leaf Oil
- Antioxidant: Melaleuca Alternifolia (Tea Tree) Leaf Oil, Pearl Extract, Centella Asiatica Extract
- Exfoliant: Gluconolactone, Betaine Salicylate
- Soothing: Panthenol, Melaleuca Alternifolia (Tea Tree) Leaf Oil, Centella Asiatica Extract, Laminaria Saccharina Extract
Other Korean PHA- Infused Skincare
You may also be interested in some other PHA-infused skincare.
Check Some By Mi AHA BHA PHA. Yes, You can use those 3 ingredients (AHA, BHA, PHA) together in moderate amount. Here showing you our top selling Korean face cream for acne-prone skin, Some By Mi AHA, BHA, PHA 30 Days Miracle Cream.
If you are looking for a high performing cleanser, By Wishtrend Acid-Duo 2% Mild Gel Cleanser contains 1% LHA & 1% of PHA. It enhances skin turnover rate and overall skin tone. It will be great to handle any acne-situation including backne and chest acne.
It is time you discovered the power if this amazing acid.