Posted by Skinsider Team on 20th Jan 2023
​Why Are You Still Breaking Out & Top Korean Skincare Remedies
Are you taking care of your skin and yet your skin is breaking out? It appears that you are losing hopes for healthy skin. But your skin can be glowing instead of greasy, and it also can be clear instead of being covered with breakouts and clogged pores.
Here are some of the less obvious reasons why your skin is having breakouts and very simple ways to end this vicious circle.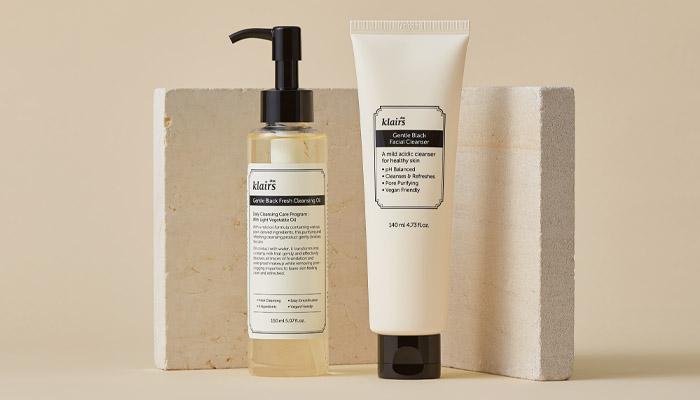 Your cleansing routine is not good enough
In case you still have not heard, cleansing wipes are not good for your skin. Ditch cleansing wipes filled with alcohol as they can create skin irritation and inflammation.
Are you one of those skincare addicts who overdo their cleansing rituals by washing your face 3+ times a day? Please stop as you are removing all-natural moisture skincare generates. What happens then? Skin feels dry and it starts overproducing sebum. Too much sebum is causing extra spots and breakouts.
Our solution: wash your face in the morning and at night. At night, do double cleansing and in the morning use a mild cleanser that will not leave skin feeling stripped from natural moisture.
Check our latest power couple from cult K-beauty brand Klairs. The Klairs Fresh Double Cleansing Set is all you need for your cleansing routine. The dense foam of the Klairs Gentle Black Facial Cleanser will gently clear your skin and provide a hydrating finish. It is perfect for your morning and evening routine. And yes, your evening routine would not be complete without an oil-based cleanser. Offering your skin a fresh and non-greasy finish, Klairs Gentle Black Fresh Cleansing Oil will remove all makeup, oil, dirt residue but it also will control sebum production.
You are focusing only on treating acne only
Yes, it happened to almost everyone. Our skin was breaking out, so we used scrubs, exfoliators, cleansing brushes and any treatment that was drying spots and even the entire face. Suddenly complexion became itchy with dry patches and redness, but the spots did not disappear and actually were still popping out like crazy. The reality is that an overly aggressive approach to treating acne can make it worse.
Our solution: Use a spot treatment that is addressing the spot but is at the same time soothing and calming. Opt for Mizon Good Bye Blemish Pink Spot that unites the power of Calamine, Coptis Japonica Root Extract, Zinc Oxide, AHA and BHA to tackle breakouts.
AXIS-Y Spot The Difference Blemish Treatment was also designed for acne-prone, oily and sensitive skin. It provides effective relief from breakouts and blemishes. At the same time, the light gel is also infused with hydrating Ceramide capsules to help restore the skin barrier.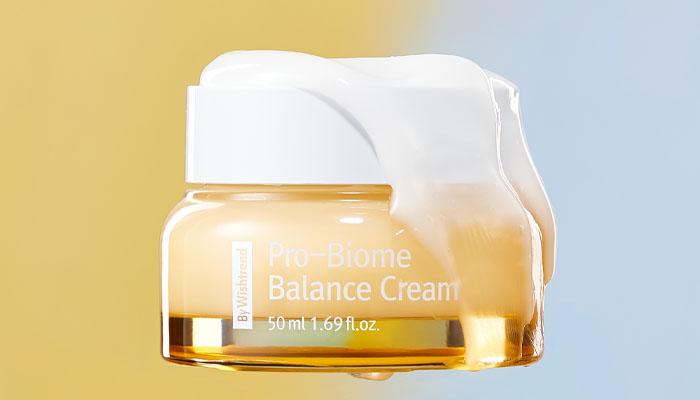 You're skipping your daily moisturizer
Write it down: even acne-prone skin needs to be hydrated. A good moisturiser for acne-prone skin is a must-have. Hence, even oily and troubled skin needs a moisturiser. It helps regulate oil production. Not moisturizing can cause your skin to produce more oil to hydrate itself.
Our solution: There are some lovely Korean face creams for oily skin. COSRX Oil-Free Ultra-Moisturizing Lotion (with Birch Sap) (100ml) from cult K-beauty brand COSRX with its lightweight texture and oil-free formula is a perfect choice. You can also opt for a multi-tasking By Wishtrend Pro-Biome Balance Cream, which features propolis extract, which is rich in antioxidants and known for soothing, anti-inflammatory effects. Probiome Complex was added to the formula to enhance moisturizing effects and restore the skin barrier.
Your hair products make you break out
Yes, your shampoo & conditioner or even styling products may be a reason for acne on your scalp, face, neck and back. Why? Many hair products are oil-based. Also, ingredients such as petroleum, silicone, cocoa butter, jojoba oil, and coconut oil can also trigger acne, especially if left on the skin.
Our solution: Use products that are not heavy in oils or ingredients that can block pores or irritate the skin. Vegan-friendly and sustainable beauty is knocking on your door.
Aromatica Rosemary Scalp Scaling Shampoo & Aromatica Rosemary Scalp Scrub are here to rescue your skin. Experience gentle cleansing of stubborn dead skin cells from the scalp with Rosemary and oil-soluble dead skin cell remover BHA (salicylic acid). At the same time, revitalise and rejuvenate your scalp and hair with probiotics, and caffeine.