Posted by Skinsider Team on 1st Jul 2023
Behind the Scenes with I'm From: Discovering Their Journey Towards 'Healthy Beauty'
Welcome to our exclusive interview with the team from I'm From, a renowned Korean skincare brand that has captured the hearts of beauty enthusiasts worldwide. Today, we have the privilege of delving into the inspiring story behind the brand, their unwavering values, their innovative approach to sustainability, and the purpose that drives their exceptional products. Join us as we uncover the fascinating journey of I'm From and gain valuable insights into their commitment to providing effective, ethical, and purposeful skincare solutions.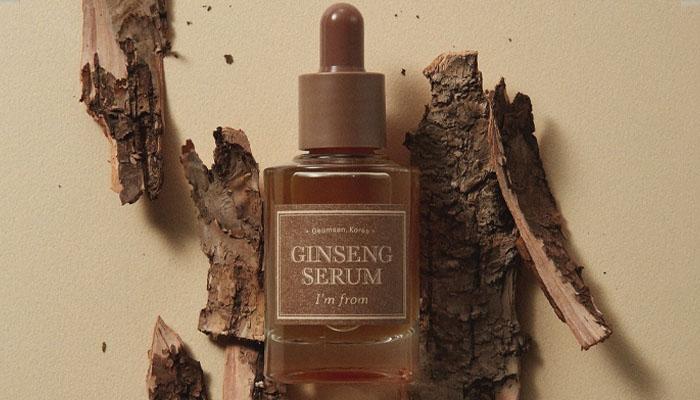 I'M FROM: STORY OF THE BRAND
Skinsider Team:Thank you for finding time. Let's delve into the captivating tale of your company. Can you share when the seeds of your brand were first planted?
I'm From Team: We started our first brand SKIN&LAB in 2009, a brand created to relieve the burden of those suffering from skin concerns and focused on skin barrier research. In 2014, we tried to create a brand that cares about the environment, nature, and coexistence with farms. We also attempted to create a product that can deliver its own efficacy to the skin, and that was the beginning of I'm From. Honey Mask, the steady seller and the very first product of I'm From introduced our brand to domestic and oversea consumer. I'm From keeps developing the process and extraction methods to maximize the efficacy of natural ingredients that deliver to our skin.
Skinsider Team:Let's take a look into the guiding principles and beliefs that form the foundation of your company's philosophy? How do these values shape your decision-making process and contribute to the overall vision and mission of your brand?"
I'm From Team: Mother nature is the limitless source of inspiration for I'm From. Back in the old days, how did our ancestors endure the hot sunlight and take care of their skin? The answer lies in nature. Our ancestors applied natural ingredients that are good for our skin such as grass, vegetables, and flowers on the skin. This kind of method proves that our skin reacts most effectively to natural molecules. Instead of using the existing extracts, I'm From developed ingredients that maximized the purity of the raw ingredient and use it in our products.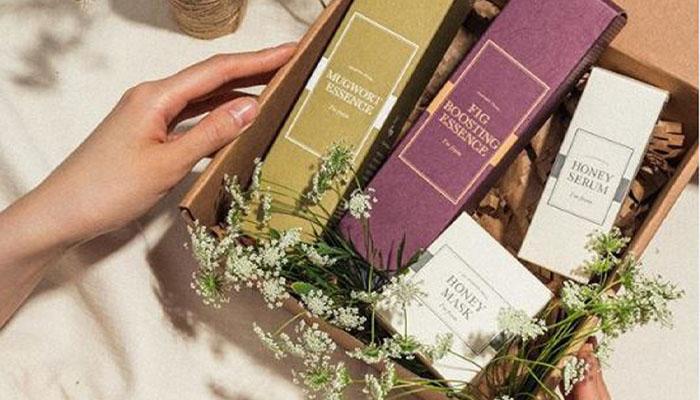 I'M FROM & THEIR APPROACH TO SUSTAINABILITY & SUSTAINABLE BEAUTY
Skinsider Team:Our customers are always eager to learn more about the Korean beauty companies commitment to combatting climate change. Could you shed light on the specific actions and initiatives your company undertakes to reduce its environmental footprint and contribute to a more sustainable future?
I'm From Team: Everything at I'm From is inspired by nature, our manifesto is to practice the following three things for mother nature: Reduce carbon footprints, minimize the use of plastic, and not randomly exploit the resources for raw materials.
First, we participated in the carbon footprint reduction campaign which applies our unique raw material extraction method. The raw material processing is minimized to reduce carbon footprint. Instead of using solvents or solutes, we extract raw material by using the raw material in its original form or an eco-friendly extraction method that helps reduce the carbon footprint. I'm From is currently conducting in-depth research on eco-friendly extraction methods, and applying various eco-friendly extraction methods to products.Second, we minimize the use of plastic. Plastic waste eventually flows into the ocean and destroys the marine ecosystem. Nevertheless, plastic has a huge impact on the environment because it is not biodegradable. I'm From replaces it with glass (Except for essential specifications, such as cosmetic caps). Since glass containers can be reused and recycled, I'm From has been using glass containers for all containers and using biodegradable paper and packages with green certification technology.
Skinsider Team: This sounds really impressive. What is your approach to sustainability in the resources space (aka skincare ingredients)?
The belief of I'm Form is we do not randomly exploit the resources for raw materials to protect the environment. In order to develop the skincare we want, we do not easily damage or develop the nature of its raw material. For example, we do not harvest figs to make raw figs or extracts used in our Fig Line (Check the incredible I'm From Fig Cleansing Balm 100ml)
. We make products using fallen figs or imperfect ones that have less marketability. For the honey used in Honey Mask, we only obtain natural honey that bees can produce and in limited quantities allowed by nature, or purchase honey from beekeepers who are difficult to sell due to blockages in the market.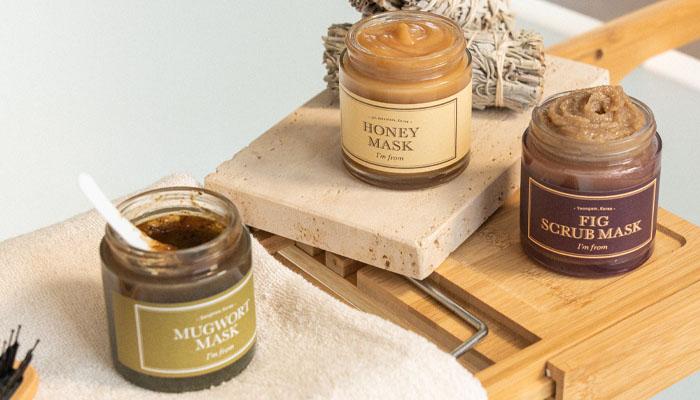 I'M FROM SKINCARE
Skinsider Team:Let's talk about the core purpose your products aim to fulfill? How do they strive to meet the needs and aspirations of your customers, while staying true to your brand's mission and vision?
I'm From Team: We want to deliver the energy and purity that nature gives to people's skin. We are exposed to numerous chemical products and stimulates every day, which makes our skin lose its natural strength and become sensitive. As a result, our practice is creating products that are not only good for our skin but also good for the local farmers and the environment. So, we created a brand that delivers products that are beneficial to the environment and makes each consumption become valuable.
Skinsider Team:When it comes to crafting new products, what are the key factors and considerations that hold utmost importance to your brand? Could you share the principles and elements you prioritize to ensure each creation aligns with your brand's values and meets the expectations of your discerning customers?
I'm From Team: First, an earth-friendly formula that does not harm nature and delivers "healthy beauty" to people. We use safe ingredients from nature to replace synthetic chemicals and minimize harmful ingredients that will cause negative effects on the environment, such as surfactants and microplastics.
Second, we only make sustainable products due to the consideration of the earth. From raw material processing to product packaging, we seek solutions to protect the global environment and practice ways to coexist with the environment. In the planning stage, we refrain to develop fast products which follow the beauty trend. Instead, we create products that are essential for the skin after a long time of consideration. Furthermore, we reduce carbon emissions by minimizing raw material processing. We also strive to minimize the use of plastic packaging by reducing unnecessary packaging and replacing it with recycled and reusable packaging.
Last, we believe that health and beauty can coexist at the same time.
Whenever we plan new products, the value of the coexistence of humans and the earth always comes to our minds first. Our value is based on nature, animals, people, and local communities can all harmonize in a balanced way.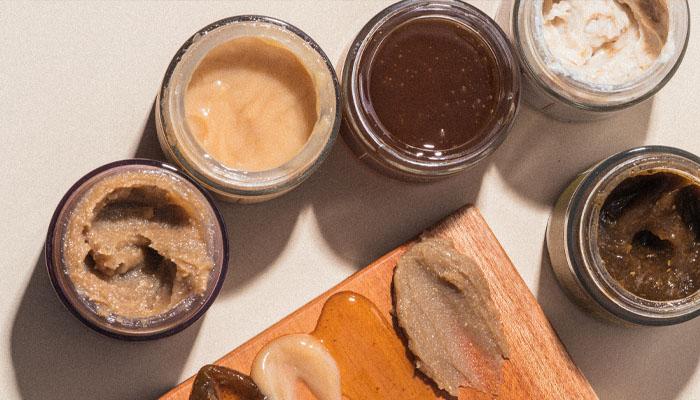 SKINCARE INGREDIENTS AND ENVIRONMENT
Skinsider Team:When it comes to sourcing ingredients, what factors hold paramount importance to your brand?
I'm From Team: First, we consider the elements, influences, and effects of natural raw materials on the skin. The second thing is we consider whether it is a precious and beloved raw material that has been used for skincare since ancient times.
In addition, we investigate the environment where cultivate the raw material. Furthermore, we observe the cultivating method of raw material. For example, eco-friendly farming methods, any negative effects on the environment, or environmental factors (ex. clean water, clean soil, climate, temperature, etc) are the main factors that we consider. Last but not least, the belief of the farmers who grow the raw material is very important to us.
Even though the raw materials account for the largest portion of the cost, we believe it is worth doing this.
Skinsider Team:If you had to choose just two products from your remarkable lineup, which would you recommend and why?
I'm From Team: First of all, we will recommend the Rice Toner, the worldwide bestseller which can moisturize skin and smooth skin texture in every season. For summer, we recommend using the Mugwort Essence to calm and moisturize skin in the summer heat. For winter, the Ginseng Line will be a perfect fit for your skin to replenish nourishment in the freezing coldness.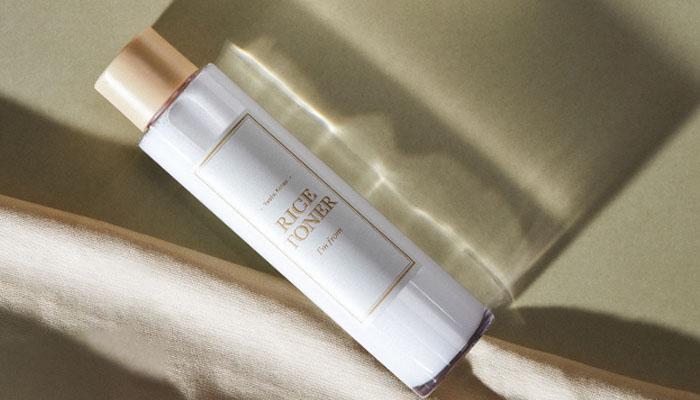 FUTURE PLANS
Skinsider Team:Can you give us a glimpse into your brand's future, and share any exciting developments or upcoming releases that customers can look forward to experiencing?
I'm From Team: Recently, "slow aging" is attracting people's notice and we are paying more attention to this trend. Human lifespan has become longer than before, yet the environment is heading in a negative direction due to climate change. Meanwhile, our skin becomes more and more sensitive which results in skin aging. Thus, the philosophy of I'm From is to focus on the energy and value of the natural source. All products of I'M FROM infused ingredients are extracts from mother earth instead of chemical. As well as, we are preparing various innovations such as applying liposomes, exosomes, and drug delivery systems to raw materials, so that the natural functional ingredients can be better absorbed by skin without irritation.
Want to learn more about the the brand? Check the second part of our interview with I'm From here.