Posted by Skinsider Team on 2nd Jul 2023
Why I'm From Should Be Your Go-To for an Effective Skincare Routine?
In this part of an interview with the I'm From team, we want you to discover the transformative power of I'm From in your skincare routine. Because we truly believe you can elevate your self-care with this Korean skincare earth-friendly formulas that deliver "healthy beauty" while preserving nature. It is time we shared the secrets behind their nature-inspired skincare line and unlock radiant, flawless skin.
Explore how I'm From can revolutionize your daily beauty routine and unveil your best skin yet.
DEEP DIVE INTO KOREAN SKINCARE INGREDIENTS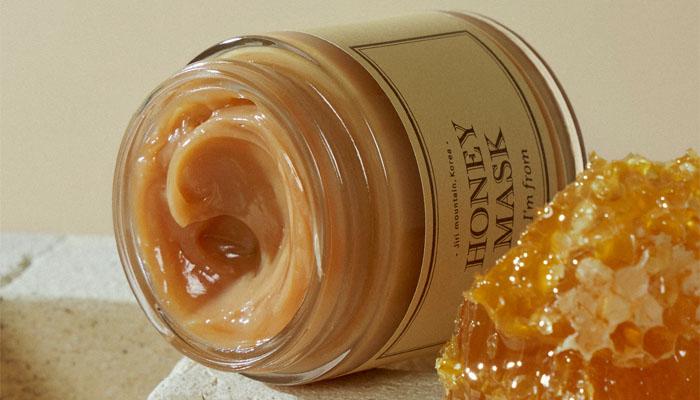 The role of Honey in I'm From cosmetics
Skinsider Team: Our customers are more and more skincare savvy and always love to learn more about products each brand has to offer. Let's take a deeper dive into each product line.
Starting with the one and only honey, let's talk about the ingredient and what are its benefits?
I'm From Team: Sure. Honey has been used for beauty around the world since ancient times, it is an effective raw material for delivering deep moisture and nourishment to skin. Therefore, I'm From Honey Mask 120g contains raw honey which minizine the raw material processing, and presents a healthy skin look through skin texture care and delivering nourishment.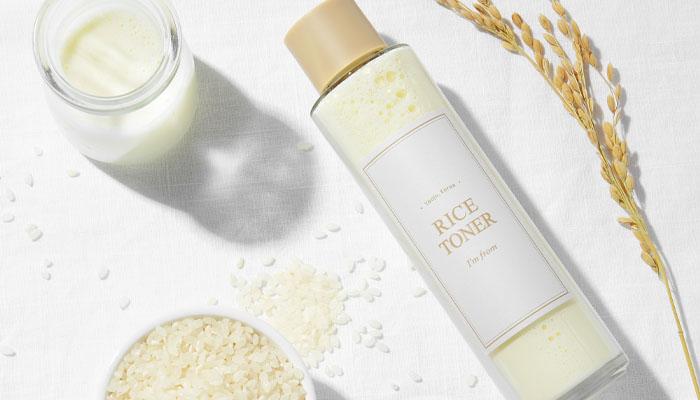 The power of rice in I'm From cosmetics
I'm From Team: Rice is a very familiar ingredient in the East and has long been used not only for food but also for skin care. Rice has an excellent effect on skin whitening, skin texture improvement, and moisturization. The Rice Toner comes in a double-layered structure, which contains the components of rice, rice bran, and white rice. Shake it before use, and experience the nourishment of the Rice Toner.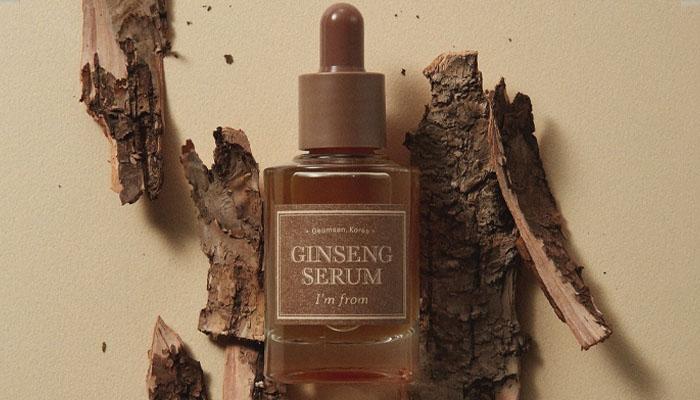 Ginseng in I'm From cosmetics
I'm From Team: Ginseng is a rare herb and is also called "an immortality herb" in Korea and China. It contains a large amount of saponin that has an effective effect on skin wrinkles. Geumsan in Korea is a place that actively researches and cultivates ginseng. The ginseng from Geumsan after the steaming process will be extracted and used for food, or used in skincare products after fermenting process.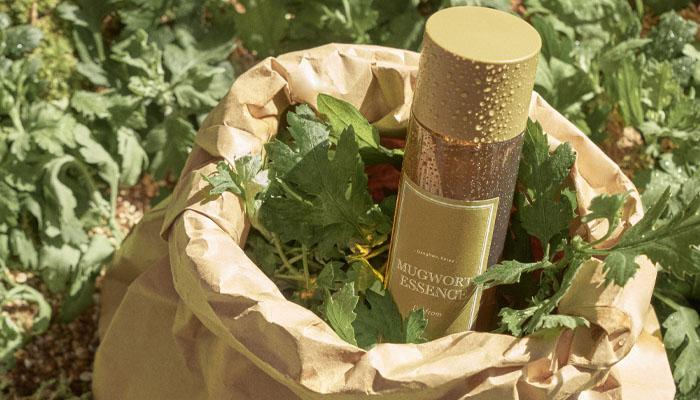 Healing power of Mugwort in I'm From cosmetics
I'm From Team: Mugwort is a traditional medicine used by women in Korea to recover from menstrual cramps or postpartum, and is an effective ingredient for gynecological diseases. So, we developed products for acne or sensitive skin caused by women's hormone secretion, and it has an excellent effect on treating acne due to lack of moisture or hormonal imbalance.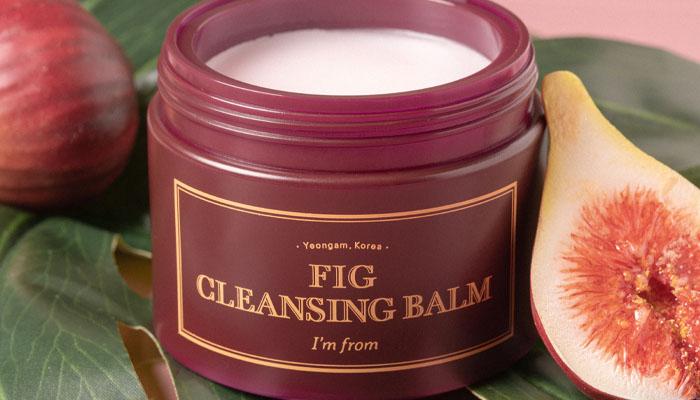 Fig as a skincare ingredient
Skinsider Team: We love your cleansing balm. Can you explain the reason why you used fig as a main ingredient?
I'm From Team: Fig is well known for its excellent effect on skin exfoliation care, and is also broadly used to treat warts in Japan. The main function of Fig line is to remove dead skin cells and improve skin texture. The Fig Cleansing Balm dissolves excess sebum with fig oil, so you can easily remove excess sebum, blackheads, whitehead, and makeup at once. The Fig Essence is a toner-type essence that contains fig proteolytic enzymes, you can easily take care of dead skin cells and skin texture by simply wiping the skin with this toner. For the Fig Scrub Mask, it is made with candied fig which can remove sebum and smooth skin texture care with minimal irritation. You can have a skin texture treatment by simply choosing any products from the Fig Line according to your needs.
Vitamin Tree in I'm From cosmetics
I'm From Team: Vitamins have been popular among all ingredients for skincare products for a long time, and we have tried to find vitamins in nature. Focusing on the vitamin tree (aka Seabuckthorn) that has existed for the longest time in the world, we focused on natural-derived vitamins that contained both leaves and fruits. It brings less irritating and delivers effective ingredients to the skin, also improving skin complexion as well as supplying moisture during the day.
Other skincare ingredients
Skinsider Team: What other skincare ingredients should any skincare enthusiast should know about?
I'm From Team: We have selected some great skincare ingredients. Among of them you will fins:
- Mushroom: We obtain effective vegan collagen from white ear mushrooms by finding plant-derived raw materials that can be found in nature. Our vegan collagen contains hydroxyproline, glycine, and proline, you can experience the improvement of wrinkle reduction, skin elasticity, and skin lifting.
- Beet is a superfood which loved all over the world, and I'm From Beet Line is inspired by the main effect of beet, anti-glycation. Glycation will pile up in our skin, in vivo causing aging and making skin dull and dry. Beet has plenty of anti-glycation ingredients, which inspire us to create a product line that not only improves skin elasticity but also reduces sebum as well as moisturizing the skin.
- Licorice is a precious herb that has an excellent effect on skin whitening. Moreover, Licorice exosomes have high efficacy for skin soothing and relieving external irritation. It can prevent acne and remove acne scars, also soothes sensitive skin and improves the skin barrier.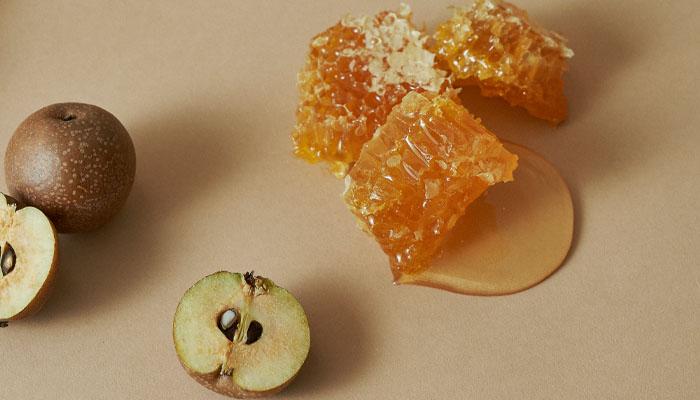 What you should know about the ingredients?
Skinsider Team: Do these ingredients can be combined with any other ingredients such as bakuchiol, vitamin c, retinol, retinoid etc.?
I'm From Team: We are always striving to develop products with minimal irritation. If your skin is irritated by the product containing chemical ingredients, the irritation will not increase when you use our products at the same time. We understand that products containing retinol and vitamin C may cause irritation to skin, which inspires us to collect natural ingredients to minimize irritation while studying the best practices for skin.
Shop All I'm From cosmetics at Skinsider
Check also the first part of our inteview with I'm From Team