Posted by Skinsider Team on 14th Jun 2021
[INTERVIEW]: Korean sun creams by Thank You Farmer
SPF every day, all year round! This is the best skincare advise we can give. From broad spectrum protection from UV rays and environmental stressors that prevents hyperpigmentation, to its amazing anti-ageing properties, sun cream is a must have skincare product. We had the great chance to ask a few questions to the CEO of one of cult K-beauty brands, Thank You Farmer. Time to discover beauty inside and learn more from the creator of some of the most adored Korean sunscreens.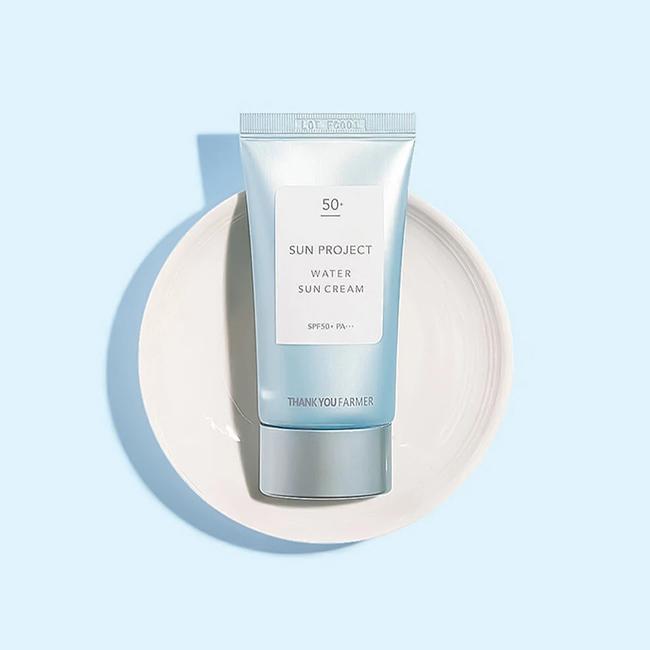 Story of Thank You Farmer
Karolina: Thank you for finding the time to answer a few questions. Tell us more about the company's philosophy.

Kyu Woo, Nam: Thank You Farmer focuses on improving skins inner beauty and strength. Our goal is to make products that improve skin slowly, without irritating and putting too much pressure on the skin. But it's not as easy as it sounds. We have researched and tested a lot of ingredients that will not just temporally moisturize or nourish your skin but build and keep youthful and healthy skin for a long time. We are continuously looking for natural ingredients with the best benefits and verifying that they are effective and safe for the skin.


Karolina: How is this philosophy reflected in your sun care line?
Kyu Woo, Nam: Based on our philosophy, Thank You Famer sun products are formulated to calm, strengthen the skin, and provide consistent, invisible protection from the damaging effects of UV rays.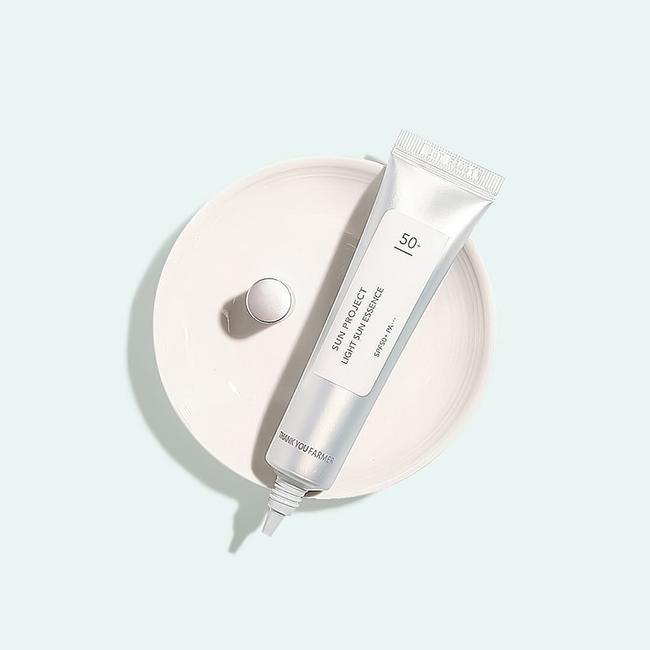 Sun care according to Thank You Farmer
Karolina: Exploring further. What is the focus of Korean sun care line?
Kyu Woo, Nam: As for the future, we would like to develop new products focusing on products safety and effectiveness. We are planning to produce sunscreens that will be good for both skin and the planet. We are considering the environmental issues in the early design stage and always think about the product's quality from a consumer's point of view.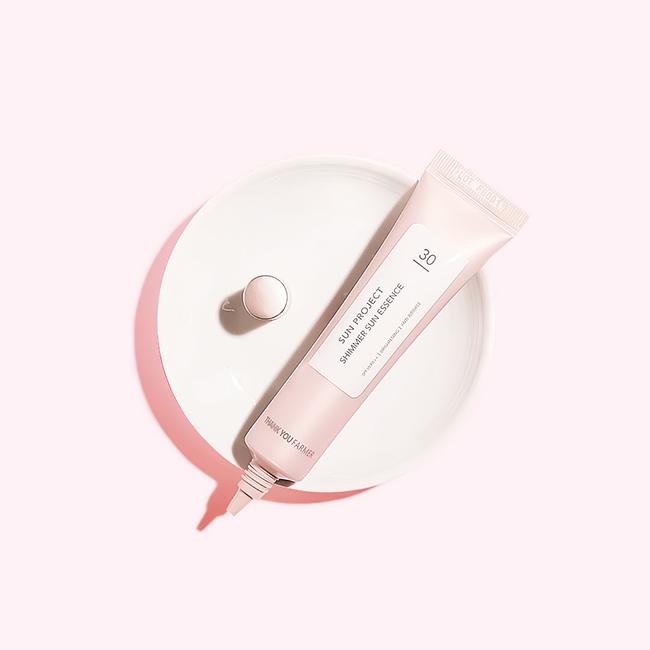 Karolina: Tell us more about each sun cream and who will enjoy each of them the most.
Kyu Woo, Nam: We developed each sun cream to address particular skin type and concerns.
Our staple and most adored, Thank you Farmer Sun Project Water Sun Cream SPF50 will be perfect for dry skin. It is a soft and creamy sunscreen.
If you are looking for a lighter texture Thank You Farmer Sun Project Light Sun Essence SPF50 will be your go-to-sun cream. This sun care product is loved by combination to oily skin types. Its lightweight texture resembles an essence and is rather watery. It will not create a heavy or greasy feeling. We also designed Thank You Farmer Sun Project Shimmer Sun Essence SPF30.This sun care product is fantastic for all skin types. It has lightweight formula that is infused with pink micro-pearls to brighten and even out skin tone for a luminous finish. If your skin struggles with redness or dull skin, Thank You Farmer Sun Project Shimmer Sun Essence SPF30 will make your skin looks calm and complexion even.