Posted by Skinsider Team on 26th Feb 2023
K-Beauty's Latest Obsession: The Buzz about Bakuchiol - A Plant-Based Alternative to Retinol
Are you looking for a natural and gentle way to achieve smoother, more youthful-looking skin? Look no further than Bakuchiol! This plant-based ingredient is the latest buzz in the world of Korean skincare, touted as a powerful alternative to traditional retinol. Bakuchiol is quickly becoming a favorite among K-beauty enthusiasts. So why not give it a try and see the transformative power of nature for yourself? Here is all you need to know about bakuchiol.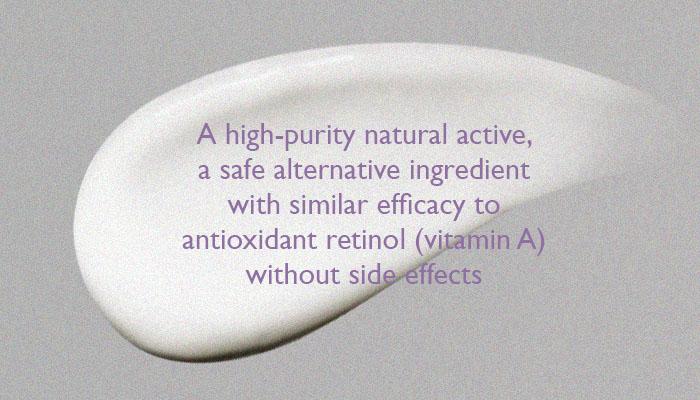 What is bakuchiol?
Bakuchiol (Pronounced bah-coo-chee-all) is an increasingly popular skincare ingredient that has been used for centuries in Chinese Medicine.
It is a vegan, plant-based alternative to retinol and is derived from the leaves and seeds of the Psoralea corylifolia plant. Bakuchiol has been found to have potent antioxidant properties that help reduce skin discolouration caused by environmental exposure.
What is so special about it? Bakuchiol has been found to have unique benefits for all skin types. It is gentle and non-irritating, making it a great alternative to harsher skincare ingredients such as retinol or salicylic acid. So, whether you have oily, dry, or combination skin, incorporating bakuchiol into your skincare routine can help improve your skin's overall health and appearance.
What does bakuchiol do?
Bakuchiol is a natural, plant-based ingredient that has gained a lot of attention in recent years for its numerous skin benefits. Here are some of the top benefits of incorporating bakuchiol into your skincare routine:
- Bakuchiol is a powerful antioxidant that can reduce the appearance of fine lines and wrinkles, making it a popular addition to many anti-aging skincare products.
- It enhances skin firmness, texture, and can even out skin tone, providing a variety of anti-aging benefits for the skin.
- Bakuchiol also protects the skin against environmental stressors and pollution that can cause damage.
- Its skin-calming effects make it an excellent choice for those with sensitive skin, as it has a soothing effect that can help reduce redness and inflammation.
- Bakuchiol is also beneficial for acne-prone skin, as it helps to regulate sebum production and reduce the appearance of blemishes.
Overall, bakuchiol is a versatile ingredient that offers a range of benefits for the skin, making it a great option for anyone looking to improve their skin's health and appearance.
How to use bakuchiol? When should you apply it?
It's best applied at night. An essence or serum apply once or twice daily after cleansing, toning and always follow with moisturiser. Don't forget to wear a broad-spectrum sunscreen with at least SPF 50. Check the best Korean sun creams here.
How to add bakuchiol to your skincare routine? Can I mix it with retinol.
To enhance the effectiveness of retinol, consider pairing it with bakuchiol, which can help stabilise and prolong its effectiveness. Moreover, the combination of these two ingredients may enable the skin to tolerate retinol in higher concentrations due to bakuchiol's calming properties.
Bakuchiol's plant-based composition provides a natural and effective solution for various skin concerns, serving as a gentler alternative to harsh ingredients like salicylic acid and retinol, particularly for individuals with sensitive skin.
Can I use bakuchiol during pregnancy?
Some online sources indicate that using bakuchiol during pregnancy or while breastfeeding is safe.
However, the ingredient is so new on the market and therefore we advise checking with your doctor before using bakuchiol products.
What skin types can you use bakuchiol on?
All skin types. For those of you with sensitive skin, rosacea or eczema, this could be you're your holy grail.
Bakuchiol Korean skincare products
Shop a great selection of Bakuchiol Serums and Moisturisers from leading Korean skincare brands and enjoy smoother, brighter looking skin today.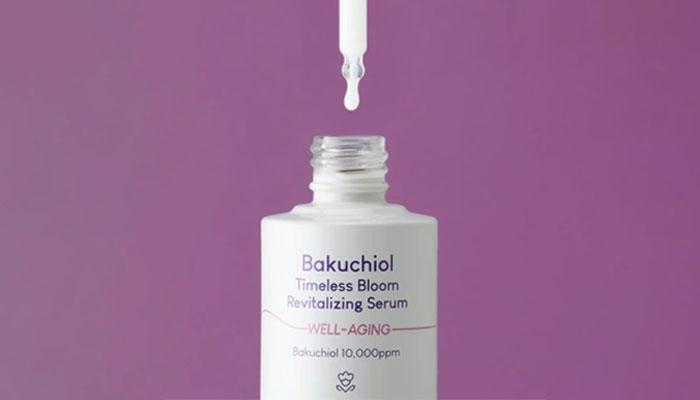 Korean Face Serum
The Purito Bakuchiol Timeless Bloom Revitalizing Serum is a must-try for anyone looking to combat early signs of ageing. With 1% Bakuchiol, this Korean face serum works wonders to refine pores, improve firmness, and smooth fine lines and uneven texture. Peptide and a natural herb blend complement the key ingredient to enhance skin elasticity and texture. With upcycled Betaine to moisturize and Allantoin to soothe, this serum is suitable for all skin types, including sensitive skin. Trust in Purito's commitment to quality, with a formula free of harmful additives and full of natural, plant-based goodness. Try it now and unlock a revitalized, youthful complexion.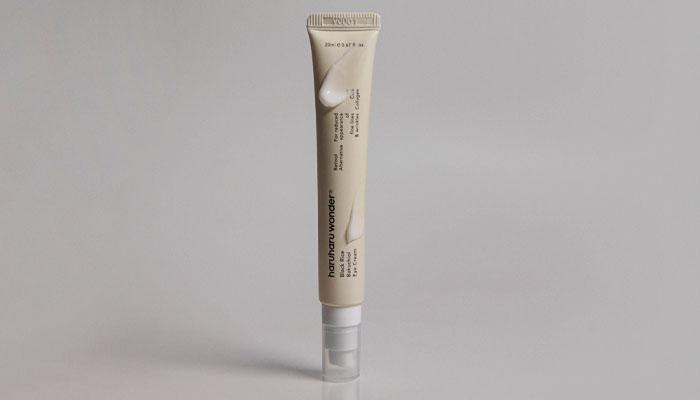 Korean Eye Cream
Say goodbye to wrinkles and dark circles with the HaruHaru Wonder Black Rice Bakuchiol Eye Cream . With 5,000ppm of plant-derived Bakuchiol, this eye cream is a safe and effective alternative to retinol. The fermented Black Rice and Bamboo Shoot Bark extract provide antioxidant benefits and help brighten the dark eye area. This dual-functional eye cream is the perfect solution to combat signs of aging around the eyes. The milky, lightweight cream absorbs quickly, leaving a refreshing, non-sticky finish.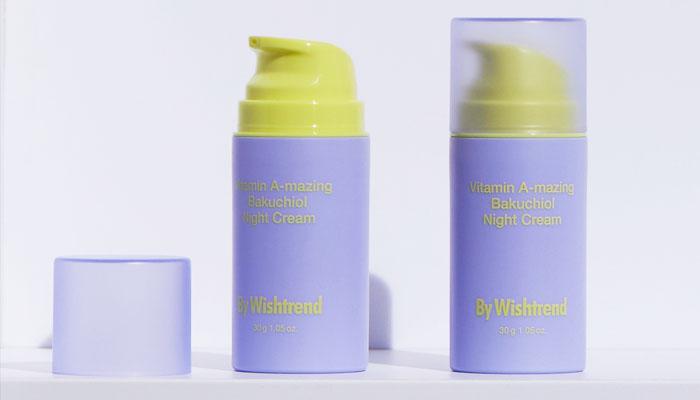 Korean Night Cream
Get youthful, radiant skin with the By Wishtrend Vitamin A-mazing Bakuchiol Night Cream . This Korean anti-aging cream is perfect for all skin types and fights uneven skin tone, fine lines, and wrinkles. Retinal and Bakuchiol work together to prevent premature aging caused by UV and free radicals, with Retinal providing faster results than Retinol. The hypoallergenic cream improves pore appearance and skin texture while providing intense moisture. Simply apply before bed for plumper, brighter skin.
Achieve a revitalized, youthful complexion with these must-try Korean skincare products.