Posted by Skinsider Team on 24th Feb 2023
Skin Flooding Is TikTok's Buzzy New Trend For a Quenched Complexion
Have you heard of the latest buzzword taking over TikTok? It's called "skin flooding," and it's causing a stir in the world of skincare. If you're someone who's struggling with dry, itchy skin and looking for a way to give it the hydration it needs, then you're in luck. In this article, we'll be exploring everything you need to know about skin flooding, including how to layer your skincare products to achieve maximum benefits. Although the term may be new, the concept of layering moisture is not, and we're excited to share this ultimate guide with you. So, get ready to unleash your inner K-Beauty guru and learn all about skin flooding.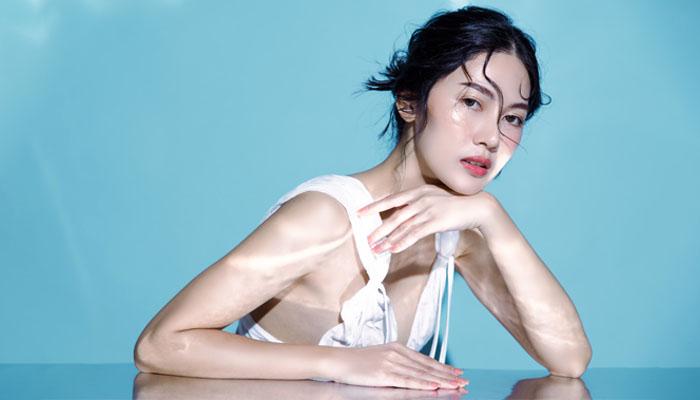 What Is Skin Flooding?
If you're new to the world of skincare or have been feeling overwhelmed with the countless products on the market, skin flooding may just be the perfect routine for you. As mentioned earlier, skin flooding is a technique that involves layering moisturizing products in a specific order to provide deeper and longer-lasting hydration to your skin.
The four basic steps involved in skin flooding are simple, and they include cleansing your skin, using a mist, applying serum, and moisturizing your skin. However, the key to a successful skin flooding routine is the order in which you layer your products. By applying your skincare products in the correct order, you'll be able to maximize the benefits and lock in moisture effectively.
One of the star ingredients in skin flooding routines is hyaluronic acid, a powerful humectant that attracts and holds onto water molecules. This helps to keep the skin hydrated, plump, and youthful-looking. In addition to hyaluronic acid, you may also want to consider incorporating niacinamide serum into your routine for its additional soothing and anti-inflammatory benefits.
To start your skin flooding routine, begin with thinner, water-based products, such as a hydrating toner or essence, followed by a mist to help prepare your skin for the next step. Then, apply your serum, such as a hyaluronic acid serum, followed by a moisturizer that's rich in natural oils and butters to lock in all the moisture.
In summary, skin flooding is a simple and effective routine that involves layering your skincare products in a specific order to provide maximum hydration to your skin. By incorporating hyaluronic acid and niacinamide serum into your routine and layering your products in the correct order, you'll be able to achieve plump, youthful-looking skin that's soft, supple, and healthy.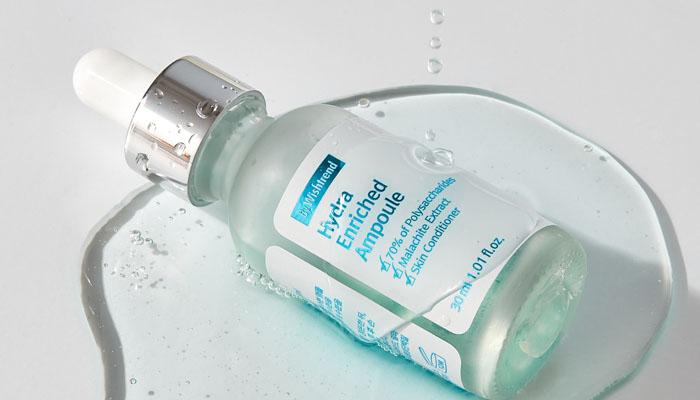 The Risks of Skin Flooding
Skin flooding is a skincare technique that involves layering multiple products on the skin for enhanced absorption. While it's generally safe for most skin types, it's important to understand the potential risks associated with this practice. Here are some key points to keep in mind:
Skin flooding doesn't usually include active ingredients, so it's not typically irritating, but caution should be taken if you have sensitive skin.
Those with oily or acne-prone skin may want to avoid skin flooding, as layering multiple products can increase the risk of breakouts. Acne-prone skin should proceed cautiously and sparingly with skin flooding as excess products can clog pores and trigger breakouts. If you're sensitive or acne-prone, be sure to choose noncomedogenic and sensitive skin–friendly products that won't irritate your skin or cause a flare-up.
If you have any medical skin conditions, it's important to consult with a board-certified dermatologist before starting a skin-flooding routine to ensure it's safe for you.
If the skin is not damp or hyaluronic acid is applied without a moisturizing cream or ointment on top to help lock the moisture in, using a hyaluronic acid product could actually dry out the skin more, as it draws moisture away from the skin.
Throughout the routine, it's important to look at product labels closely, being sure to avoid any irritants like retinol, glycolic acid, and benzoyl peroxide.
The Benefits of Skin Flooding
This relatively simple night-time skin care routine can be the key to healthy, moisturized skin all season long, and it isn't just for your face.
Layering hydrating skincare products helps to boost moisture by attracting and holding on to water, which leaves the skin looking and feeling hydrated and refreshed This can be especially helpful for those dealing with dryness or dullness of the skin.
Not only that, but hydrating products can also help your skin's moisture barrier. Multiple moisturizing layers can help protect this barrier and keep it healthy
How Do I Skin Flood?
If you're ready to give skin flooding a try, here's a step-by-step guide on how to do it effectively:
Step 1. Start with a gentle face wash
Choose a gentle cleanser that cleanses your skin without stripping it of its natural oils. This will leave your skin soft and balanced for the rest of your skincare routine.
Skin-flooding skincare: Korean face cleansers
It's important to use a gentle cleanser that won't harm your skin barrier while you cleanse. Avoid using popular cleansers containing AHAs and scrubs, as they can confuse your skin by stripping it and then flooding it, which is not beneficial for your skin's health.
Our top choices for normal to dry skin:
- Etude House Soon Jung Whip Cleanser
- COSRX Triple Hyaluronic Moisturizing Cleanser
Our top choices for combination to oily skin:
- SKIN1004 Madagascar Centella Ampoule Foam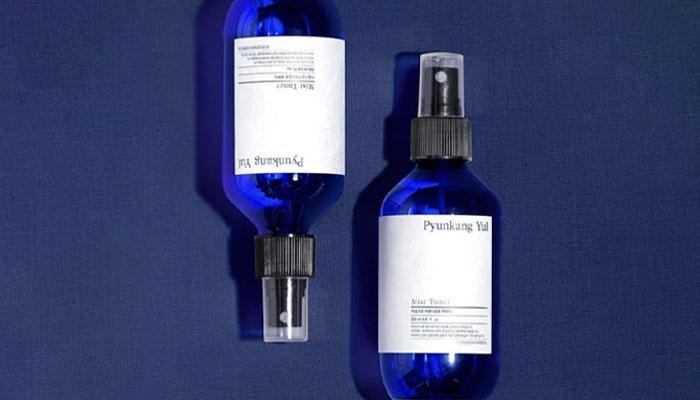 Step 2 Dampen your skin
Once your face is cleansed, leave it a little damp or mist it with a hydrating toner. This will enhance the penetration and efficacy of the subsequent hydrating products.
Skin-flooding skincare: Korean face mists and toners
Hydrating and soothing mist toners or toners will continue to keep the skin plump and hydrated.
Our top choices for all skin types:
- Pyunkang Yul Mist Toner or Pyunkang Yul Essence Toner
- Real Barrier Essence Mist (100ml)
- Klairs Fundamental Ampule Mist (125ml)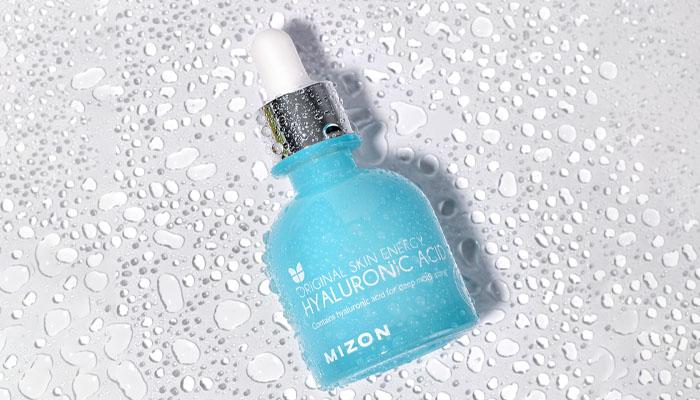 Step 3 Apply a hydrating serum
Next, apply a hydrating serum that contains ingredients like ceramides, hyaluronic acid, or glycerin. These ingredients work to draw moisture into your skin. Three to four drops of serum are usually enough to cover your entire face and neck, which should be gently massaged into the skin. You can also add a serum with niacinamide for additional calming and anti-inflammatory benefits.
Deeply Hydrating Korean Serums containing Hyaluronic Acid:
- By Wishtrend Hydra Enriched Ampoule
- Rovectin Skin Essentials Aqua Activating Serum 35 ml
Step 4 Moisturize
Seal it all in: Finally, apply a barrier-protecting facial lotion or cream to seal in all of your products. This will create a protective barrier on your skin and prevent any moisture loss throughout the night. After applying the serums, lock in the moisture with a moisturizing lotion, cream, or ointment. Look for a product, which can help to seal in the hydration and provide additional nourishment for your skin.
Skin Flooding skincare: Face cream
For Combination to Oily skin types:
- Isntree Hyaluronic Acid Aqua Gel Cream
- Rovectin Skin Essentials Barrier Repair Aqua Concentrate 60 ml
Normal to Dry:
- Rovectin Skin Essentials Barrier Repair Cream Concentrate 60 ml
- LAGOM Cellus Deep Moisture Cream (60ml)
- Pyunkang Yul Nutrition Cream (100ml)
- Klairs Rich Moist Soothing Cream (80ml)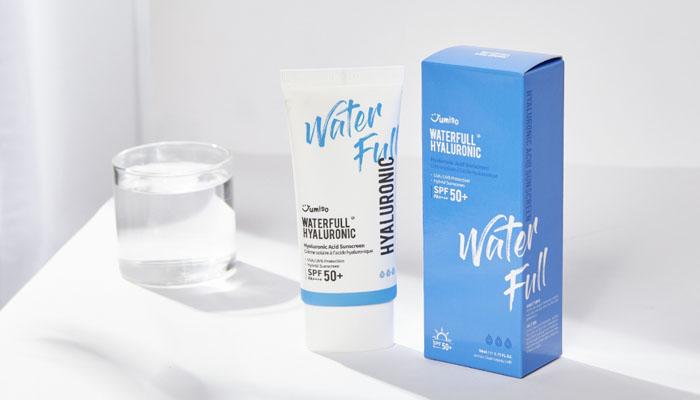 AM Skin Flooding: SPF
It's important to note that skin flooding is a night-time skincare routine. If you decide to use this technique in the morning, always remember to apply SPF to protect your skin from UV damage.
Among hydrating and lightweight sunscreens, you can find some of our top sellers:
- LAGOM Cellus Sun Gel SPF50 PA+++ (40ml)
- SKIN1004 Madagascar Centella Hyalu-Cica Water-Fit Sun Serum - 50ml