Posted by Skinsider Team on 14th Feb 2023
Solving the Mystery of Cluster Breakouts: The Korean Skincare Solution
Are breakouts affecting your confidence and mental health? You're not alone. 46%* of Gen Z report feeling judged at work due to acne and 41%* believe it makes them look unprofessional. But it's time to take control of your skin and say goodbye to clusters breakouts. With Korean skincare, you'll learn the ins and outs of treating acne and achieving clear, glowing skin. Say no to pop-ups and hello to a refreshed, confident complexion. Read on to learn more about cluster acne and the power of Korean skincare.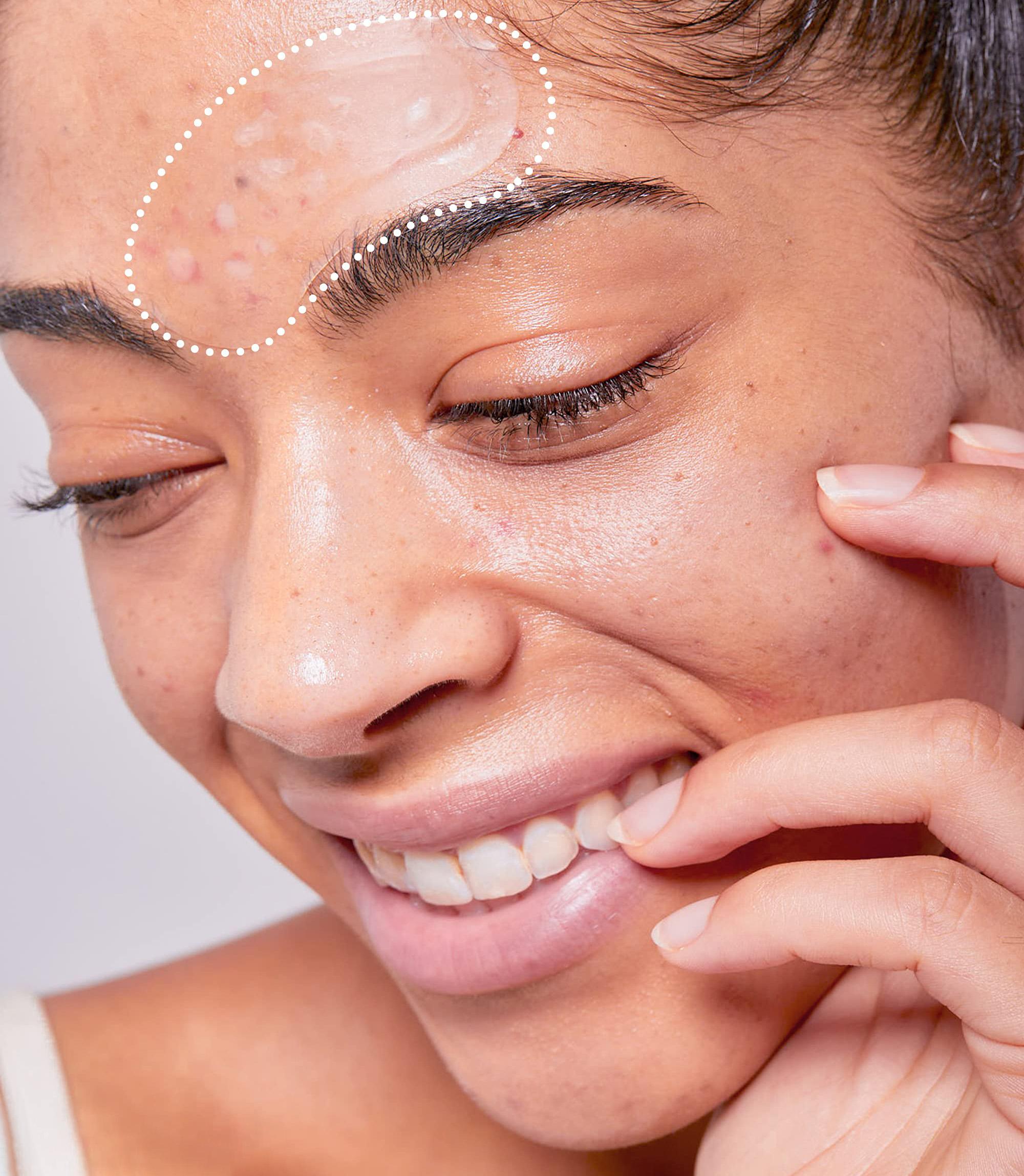 Why do pimples pop up in clusters?
Cluster breakouts are a frustrating and common phenomenon for many people suffering from acne. The cause of acne is a complex interplay between the oil from your skin, dead skin cells, and other debris clogging your pores. Once acne-causing bacteria is introduced to this mixture, a pimple may appear. But why do pimples seem to pop up in clusters, you may wonder? This is because if several sebaceous oil glands are connected to one pore, the sebum that is clogged beneath one pimple can lead to other pores getting clogged. This leads to multiple pimples forming in the same spot. In this blog, we will dive deeper into the science behind cluster breakouts and explore Korean skincare solutions to help you find relief.
What You should know about acne face maps?
To treat cluster acne, it is also good to mention acne face map. A face map is useful tool used to identify the causes of breakouts and find targeted solutions for specific areas of the face. Understanding the potential causes of acne in different areas of the face can help people take a more proactive approach to their skincare routine.
For example, breakouts on the forehead and hairline may be due to hair products. These products can contain ingredients that can clog pores, leading to acne. Meanwhile, acne on the cheeks may be caused by friction from holding a cell phone or rubbing against a pillow case. Breakouts on the jawline, on the other hand, are often linked to fluctuations in hormones and are known as hormonal acne.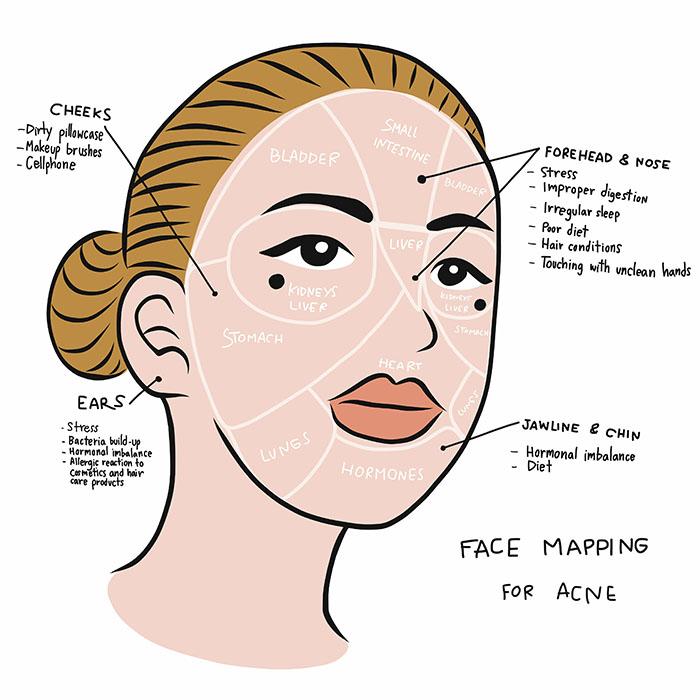 Does Popping the Initial Pimple Trigger More Acne and Clusters?
Yes, we receive a number of questions from our customers if they should pop a pimple?
Picking at your pimples without proper professional assistance can result in further breakouts in the same area. This is due to an aggressive popping technique that may cause the pimple to burst beneath the skin and lead to increased inflammation and stimulation of surrounding pimples or cysts.
To avoid this, it's best to avoid picking at your pimples altogether. This will not only reduce the chance of scarring and infection but also prevent the introduction of new bacteria and dirt to the skin, slowing down the healing process.
If you're struggling to keep your fingers away from your breakouts, consider incorporating Korean skincare into your routine. Products such as tea tree oil, salicylic acid can help reduce the appearance of acne, keeping you on track to clear, healthy skin.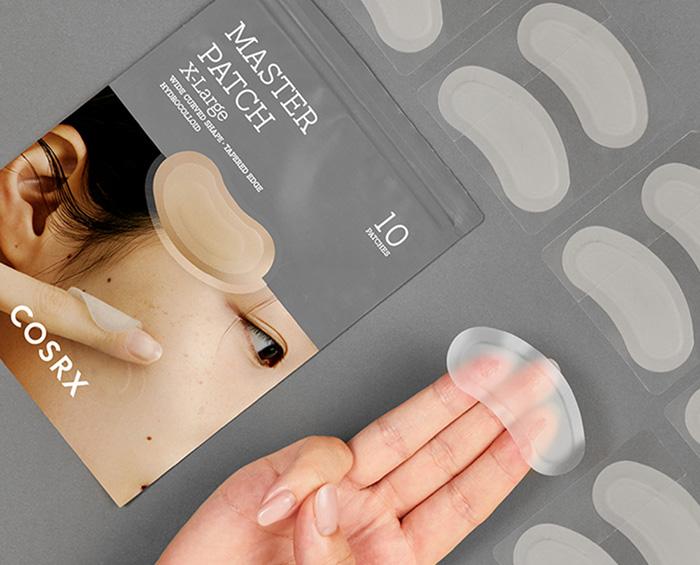 The K-Beauty Acne and Cluster Acne Acne Routine
Korea is considered the birthplace of pimple patches. These small circular hydrocolloid stickers are designed to treat acne without causing dryness, while also safeguarding the skin from external irritants. Additionally, the stickers prevent the temptation to pick or pop pimples. Cult COSRX Acne Pimple Master Patch will handle single breakouts. The COSRX Master Patch X-Large is an excellent option for individuals with large areas prone to acne. This hydrocolloid patch, enriched with niacinamide, helps also to effectively treat dark spots and acne scars.
To speed up the skin cell turnover and unclog pores we recommend adding a gentle exfoliating toner that can be used daily. Check Cosrx AHA/BHA Clarifying Treatment Toner. It also features a combo of ani-inflammatory ingredients.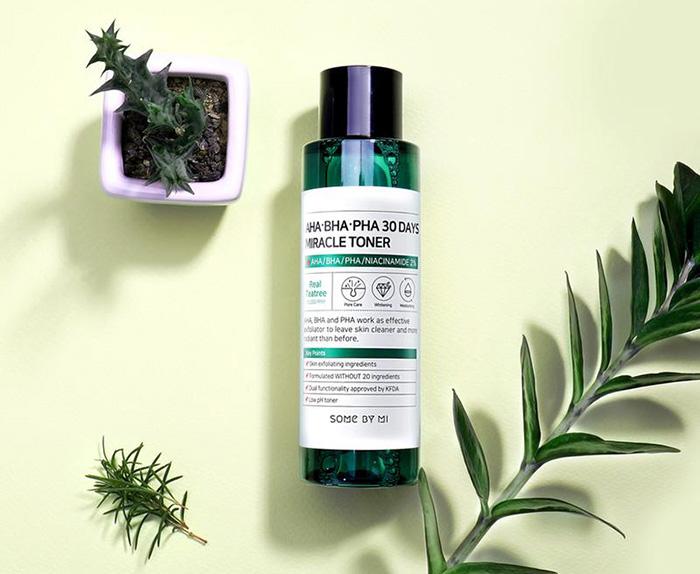 Alternately, you could try the popular Some by Mi AHA-BHA-PHA 30 Days Miracle Toner or By Wishtrend Mandelic Acid 5% Skin Prep Water to lift away pore-clogging dead skin cells and grime from skin and and leave it soothes and refreshed.
Use a trick from K-pop stars: Soak cotton pads with any of the toners listed and place them on your breakouts before letting them sit for a bit as a quick spot treatment.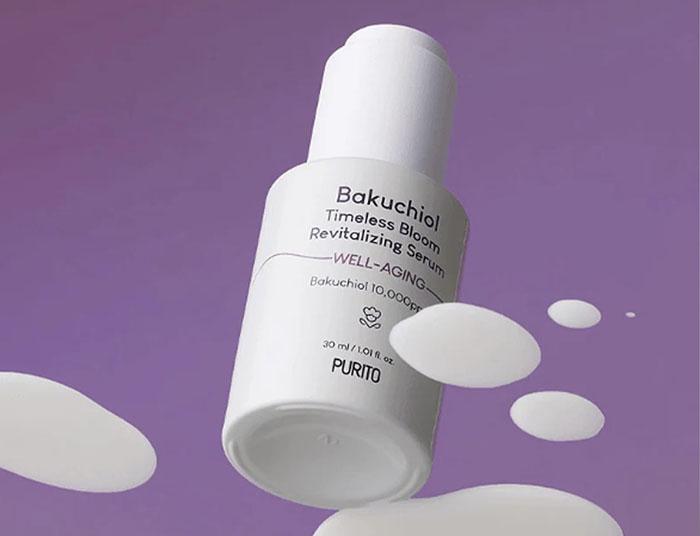 Skincare ingredients are key
Prevention is a key in any type of acne. K-beauty products with acne-focused formulas are incredibly gentle on the skin. They tend to feature hydrating, calming ingredients, like niacinamide, green tea or Centella Asiatica (aka cica). But let's not forget about retinol-based products. Bakuchiol, still a low-key vitamin A alternative is getting more and more attention. What is it good for? Acne scarring, reducing inflammation and it is a great anti-ageing product. It helps refine pores, improve firmness, and smooth the look of fine lines and uneven texture (our recommendations: PURITO Bakuchiol Timeless Bloom Revitalizing Serum or By Wishtrend Vitamin A-mazing Bakuchiol Night Cream ).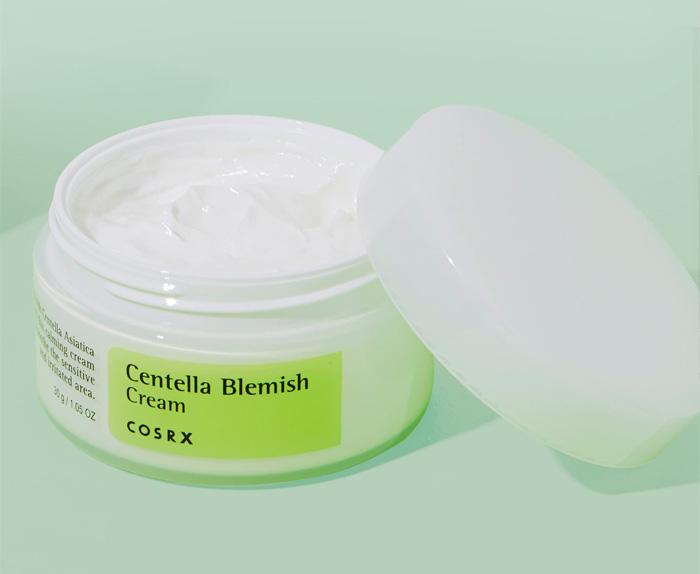 Hydration, in general, is also the key to clearing out toxins. After all dry skin, in particular, is a prime breeding ground for bacteria and clogged pores. This means you cannot skip the moisturiser even if your skin is covered in breakouts or cluster acne. Check Cosrx Centella Blemish Cream, Mizon Good Bye Blemish Soothing Gel Cream, MARY & MAY Sensitive Soothing Gel Blemish Cream
Want an immediate soothing effect and reduce redness? Pop a sheet mask on! Our favourite sheet masks Rovectin Skin Essentials Dr. Mask Cica or Skin1004 Madagascar Centella Watergel Sheet Ampoule Mask will be great for you.
*Skin B5, surveying over 2,000 people in 2022.