Posted by Skinsider Team on 10th Mar 2023
​Top Ingredients to Combat Dullness: Unveiling Korean Skincare Secrets
Dull skin is a common complaint among many people, and it can be caused by a variety of factors such as pollution, stress, lack of sleep, or aging. Thankfully, there are many effective skincare ingredients available that can help combat dullness and bring back your skin's natural glow. Whether you're dealing with dark spots, uneven skin tone, or a lackluster complexion, incorporating the right ingredients into your skincare routine can make a significant difference. In this blog post, we'll explore the top skincare ingredients to combat dullness, and how they work to improve the appearance of your skin.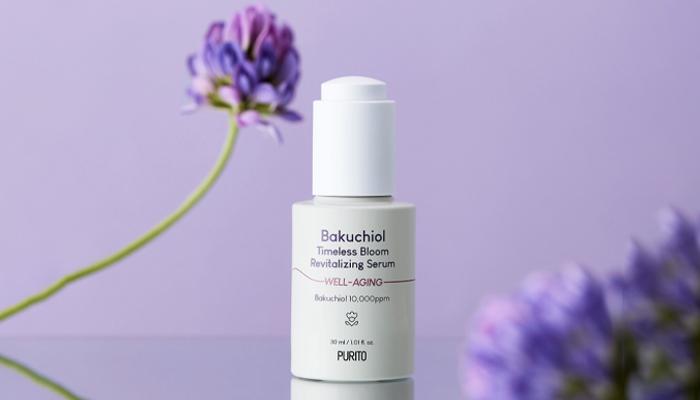 #1 Ingredients to Combat Dullness: Bakuchiol
Bakuchiol is a versatile skincare ingredient that has gained significant attention in the beauty industry recently. It has several benefits for the skin, ranging from reducing skin discolouration to visibly minimizing fine lines and wrinkles. What sets bakuchiol apart is its vegan origin and soothing effect on the skin, making it an ideal choice for individuals with sensitive skin. Its roots in Chinese Medicine add to its allure, and the latest research has highlighted its ability to improve the skin's overall health. With its potent antioxidant properties and effectiveness in improving skin texture and tone, bakuchiol is a natural and sustainable ingredient worth exploring in your skincare routine.
Our top Korean skincare choices:
HaruHaru Wonder Black Rice Bakuchiol Eye Cream
PURITO Bakuchiol Timeless Bloom Revitalizing Serum
By Wishtrend Vitamin A-mazing Bakuchiol Night Cream
#2 Ingredients to Combat Dullness:Vitamin C
Vitamin C is a powerful antioxidant that can help combat dullness in the skin. By brightening and evening out skin tone, vitamin C works to reveal a more radiant complexion. It also protects against environmental stressors that can contribute to skin dullness, and promotes collagen production for firmer, smoother skin. Whether you're dealing with tired-looking skin or just want to enhance your natural glow, incorporating vitamin C into your skincare routine can help rejuvenate your complexion.
Our top Korean skincare choices:
Lotion/ Toner: Mary & May Vitamine C + Bifida Lotion
Skinsider Vitamin C Serum top choices:
For the beginners and those with sensitive skin: Klairs Freshly Juiced Vitamin Drop (35ml)
For advanced skin treatment By Wishtrend Pure Vitamin C 21.5% Advanced Serum (30ml) or Neogen Real Vita C Serum
Face cream: Goodal Green Tangerine VITA-C Dark Spot Care Cream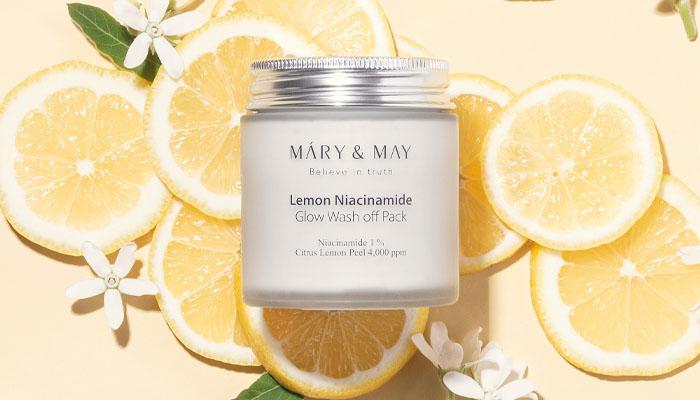 #3 Ingredients to Combat Dullness:Niacinamide
Niacinamide, a topical version of Vitamin B3, is a popular skincare ingredient. It has many benefits, including minimizing pore appearance, inhibiting excess sebum production, and transforming dull skin into a glowy complexion. Niacinamide also helps restore the skin barrier, build proteins, prevent environmental damage, and calm irritated skin. It's suitable for all skin types and available in 2% and 5% concentrations, with the lower concentration recommended for those with sensitive skin.
Our top choices:
For all skin types: PURITO Galacto Niacin 97 Power Essence (60ml)
For acne prone and acne scarring prone skin: AXIS-Y Dark Spot Correcting Glow Serum
Normal to dry skin: Beauty of Joseon Dynasty Cream
Advanced treatment: Tiam Vita B3 Source
For uneven skin tone: Mary & May Lemon Niacinamide Glow Wash off Pack
4 Ingredients to Combat Dullness: Snail mucin
Snail mucin is a skin-boosting ingredient with natural humectants, glycoproteins, hyaluronic acid, and glycolic acid. It hydrates, exfoliates, and protects the skin, reducing fine lines, wrinkles, and environmental damage. It brightens and evens skin tone while stimulating cell regeneration. Suitable for all skin types, snail mucin can revive tired and dull skin, leaving it looking youthful and radiant.
Our top choices:
For all skin types: COSRX Advanced Snail 96 Mucin Power Essence (100ml)
Eye care for dark circles: COSRX Advanced Snail Hydrogel Eye Patch
For maturing skin: Mizon Snail Repair Intensive Ampoule
Face cream for all skin types: COSRX Advanced Snail 92 All in one Cream (100ml)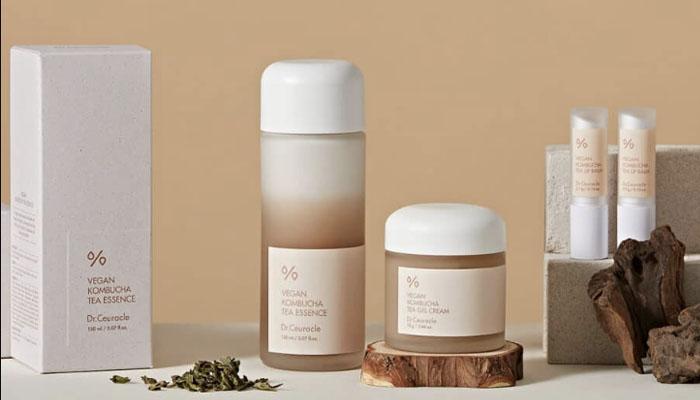 #5 Ingredients to Combat Dullness: Kombucha
Kombucha is a fermented tea that has gained popularity as a health drink in recent years, but it has also found its way into the world of cosmetics due to its beneficial properties. Kombucha contains a variety of vitamins, minerals, and organic acids that can help to brighten and even out the skin tone, making it an effective ingredient in products designed to fight dullness. In addition, kombucha is rich in antioxidants, which can help to protect the skin from damage caused by free radicals and environmental stressors. It also has anti-inflammatory properties that can help to soothe irritated skin and reduce redness. Kombucha is also believed to have antimicrobial properties, which can help to combat acne and other skin conditions. Check: Dr. Ceuracle Vegan Kombucha Tea Essence and Dr. Ceuracle Vegan Kombucha Tea Gel Cream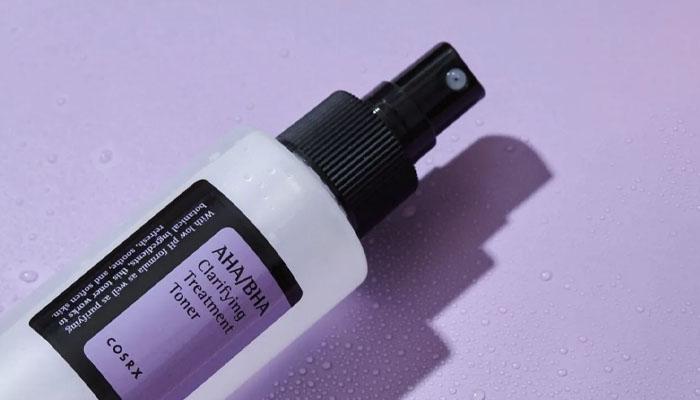 #6 Ingredients to Combat Dullness: Glycolic acid
Glycolic acid is a powerful water-soluble acid that is widely regarded as the gold-standard alpha-hydroxy acid (AHA) for skin exfoliation. It has the ability to penetrate deep into the skin and help to shed the dead skin cells that accumulate on the skin's surface. This results in a brighter and fresher complexion, as well as unclogged pores and controlled breakouts. Exfoliating with glycolic acid also helps to enhance the effectiveness of other skincare products, by allowing them to better penetrate the skin. However, it's important to use glycolic acid in moderation, as it can make the skin more sensitive. To avoid irritation, it's recommended to use glycolic acid in small doses, typically once or twice a week.
Our top choices for skin types including sensitive skin: COSRX AHA/BHA Clarifying Treatment Toner (150ml) or Beauty of Joseon Green Plum Refreshing Toner : AHA + BHA
On top of using these ingredients, it is also advisable to be mindful of sun exposure and food intake to keep dull skin at bay.