Posted by Skinsider Team on 13th Sep 2021
Fresher's Week: 10-minute skin routine for busy Students
Uni life can be busy, especially during Freshers' Week and we understand that your skincare regime may not be on your priority list. However, clear and fresh-looking skin is in demand all year round.
Read our skin care tips and then enjoy 20% off during this Freshers' Week and an extra gift.
Top minimalistic skin routine
A good skincare routine doesn't need to take a lot of time. Glowing, beautiful skin is within reach. With all the late nights, fast food, partying and in some cases changing environment and moving to a bigger city with hard water, your skin can take go thorugh a lot. These are our top skincare tips for students that can really make a difference.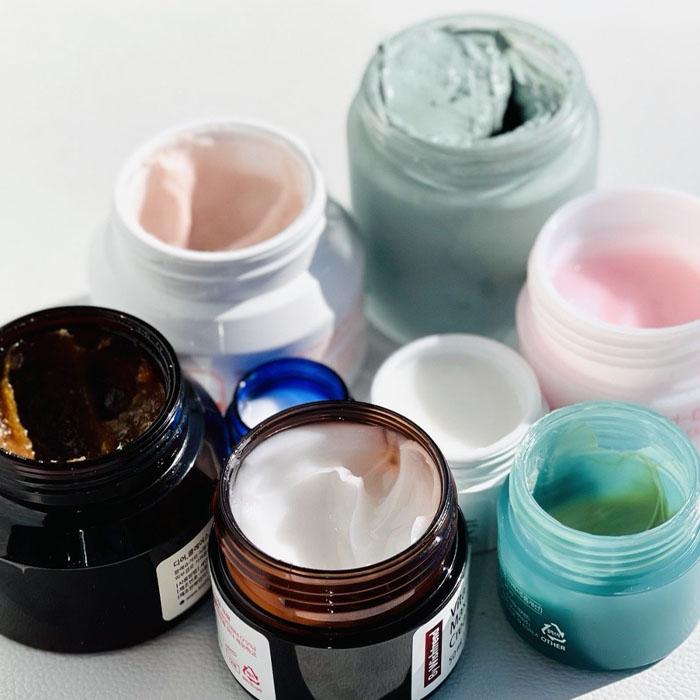 The 10-minute morning skincare routine for busy Students
Cleanse (2 minutes)
Facial cleansers are a necessity to take care of skin. Certain cleansers can help hydrate dry skin while others can thoroughly cleanse combination or oily skin and reduce the risk of breakouts.
We recommend washing your face with a gentle, low pH cleanser as it is close to your skin's natural ph level. The moisture barrier holds moisture in the skin and keeps breakout-causing bacteria and irritants out.
COSRX Low pH Good Morning Gel Cleanser works well for normal and oily skin types.
Purito Defence Barrier pH Cleanser provides a gentler cleansing experience for drier or more sensitive skin types.
By Wishtrend Green Tea & Enzyme Powder Wash cleanses and mildly exfoliates while leaving skin moisturised. It will work lovely for those who want to improve skin texture. Its main goal is to improve the skin's texture.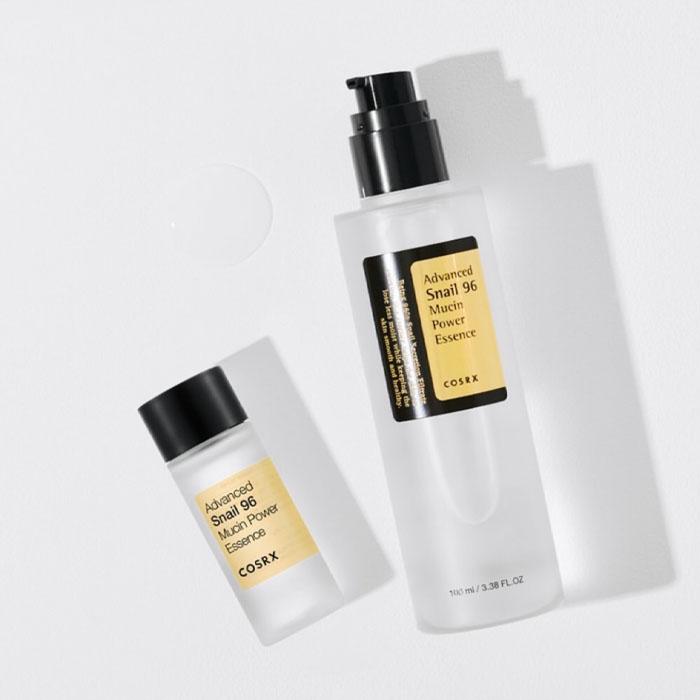 Tone and Treat (2-3 minutes)
A hydrating toner works literally for everyone. We have a wide range of amazing hydrating Korean face toners. We highly recommend Pyunkang Yul Essence Toner as it will nourish every thirsty skin.
Isntree Green Tea Fresh Toner will be great for acne-prone and irritated skin.
Morning is also a good moment to go deeper with skin treatment!
For deeper hydration and brightening effect, try COSRX Advanced Snail 96 Mucin Power Essence.
To tackle uneven skin tone and acne scars, try a vitamin C serum from Klairs Freshly Juiced Vitamin Drop (35ml) And if you are experienced with vitamin C serum check By Wishtrend Pure Vitamin C 15% with Ferulic Acid. Both will fade post-inflammatory hyperpigmentation spots from earlier breakouts.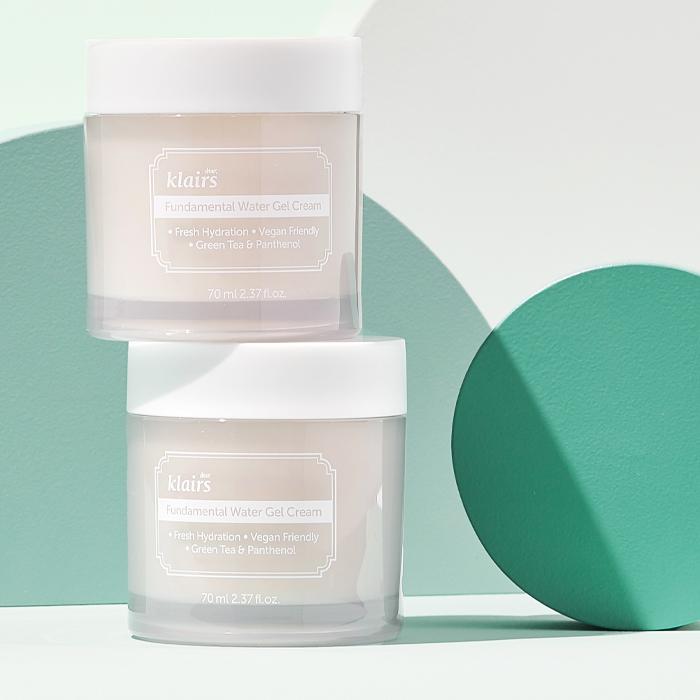 Moisturize (2 minutes)
Moisturizers are for everyone. They help oily skin become less oily, and they nourish dry skin. A hydrating, lightweight moisturizer will protect the skin barrier and add a dose of hydration.
Klairs Fundamental Water Gel Cream is a gel-like face cream giving deep hydration without clogging pores or heavy residue.
Sunscreen (3 minutes)
Sun cream should be used every day. Rain or shine, summer or winter. It is the most important step in a skin care routine. Why? Sun damage is the main reason for skin pre-mature ageing. An SPF protects from dehydration, wrinkles, and dark spots. If you plan to apply makeup, let the sunscreen set for 10 to 15 minutes.
The 10-minute evening routine
Remove sunscreen and/or makeup (1 minute)
Removing any dirt, oil and unwanted impurities is crucial for your skin to be clear. A cleansing oil or balm will do the job.
Heimish All Clean Balm is an affordable, eco-friendly, and very effective make-up remover. If you prefer a cleansing oil, check iUNIK Calendula Complete Cleansing Oil
Evening Cleansing (2 minutes)
Use the same cleanser you used for your morning skincare routine.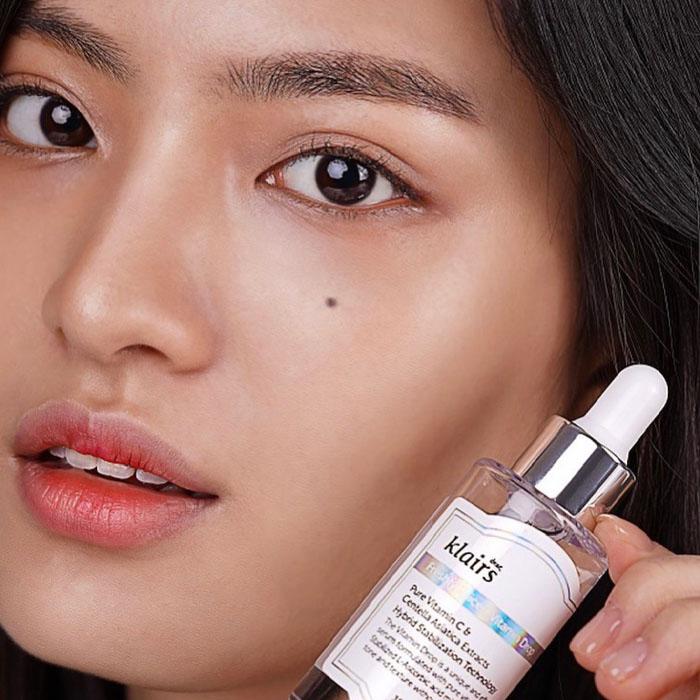 Skin Treatment (5 minutes)
The evening is a perfect time to address your skin's concerns. Let the product absorb for a few minutes before adding moisturizer.
Blackheads: To refine enlarged pores and to give your skin a brighter, more radiant complexion apply a thin layer of COSRX BHA Blackhead Power Liquid on affected areas. Packed with beta-hydroxy-acids, this super-effective exfoliating treatment will help retexturize the skin's surface and keep pores clear. Use it 2-3 times a week.
Dullness/uneven skin tone/ acne scars: Vitamin C serum can do wonders. Are you up for more a diversified skin routine? Try niacinamide famous for nourishing, balancing, brightening effects.
Redness/sensitivity: A soothing and calming serum with Centella Asiatica or Mugwort will do a great job. PURITO Centella Unscented Serum or Isntree Spot Saver Mugwort Ampoule are our top picks.
Moisturise with a face cream (2 minutes)
There are plenty of options. At night you can use a bit more nourishing cream. You still want to reduce the risk of clogged pores. Our top picks are: COSRX Advanced Snail 92 All in one Cream (100ml), By Wishtrend Vitamin 75 Maximizing Cream (50ml) and PURITO Centella Green Level Recovery Cream
10 minutes is all you need to keep your skin balanced.
Skincare for Students at Skinsider
As a perk, we offer a permanent 15% off for Students.
Also, during this Fresher's week for a limited time only, we are offering a whopping 20% discount! Share the news with others and enjoy £5 off for you and your friend as a part of your referral perks.